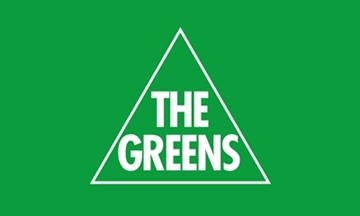 together, we have just done something amazing: we have recorded our best result ever.

 

In his address to the Australian Greens National Conference this month, Adam Bandt recounts the road to our incredible success this election, and outlines the road that lies ahead.
By Adam Bandt
I would like to acknowledge the Traditional Owners of the land on which we meet, the Wurundjeri people, of the Kulin Nation. 
I would like to pay my respects to the elders, past and emerging. Sovereignty was never ceded. 
We need a Treaty and the Truth to be Told and I think there is a big opportunity in this Parliament with our strong leadership to make progress on both.
I would like to welcome you all here to the Greens National Conference. 
To our members, officials, councillors and members of Parliament, welcome. 
I would also like to acknowledge those who before me, have led our party, and put us in a position to achieve what we, together, achieved just a few weeks ago.  
To Richard Di Natale, Christine Milne and Bob Brown, thank you and congratulations, what you have created and passed on to us all here, and to the generations of the future, is epic. 
Results like the ones we have achieved take years to achieve. They take passion, commitment, foresight and imagination. 
Thank you for all you have given this political movement. Now we are building the history and the future of this movement. 
We are protestors, activists, students, workers and community campaigners. We are policy makers, professionals, storytellers, and dreamers. We are a team. A big beautiful Green team. 
And together we have just done something amazing. We have recorded our best result ever. 
Now, voters have put us in the balance of power in the Senate. There are now two Greens Senators elected in every state!  
Thanks to an incredible effort in Queensland, we've quadrupled our representation in the Lower House and we were a whisker short of two more seats in NSW and Victoria.
And we now have even more women in Parliament! Our huge Party Room now has 16 MPs, 9 of whom are women! And in our newly elected leadership team decided yesterday, I am thrilled that we now have Mehreen Faruqi as Deputy Leader, with NSW being represented in the leadership team for the first time! Lidia Thorpe and Sarah Hanson-Young also join us as well, as Deputy Senate Leader and Manager of Business in the Senate. And I want to deeply thank the amazing Larissa Waters, Nick McKim and Janet Rice, who continue on as Leader in the Senate, Whip and Chair respectively.
In the spirit of these unprecedented times we ourselves helped create, we got a swing towards us in a change of government election. Now we have momentum and now is the time to use that to make change happen for the almost 2 million people who voted for us. 
We will fight for the environment and with the workers. We demand an end to inequality and injustice.  We believe in peace, social justice, democracy and sustainability. 
The Greens can help create a better world, and we are poised to make it happen. With the Liberals gone and third voices like the Greens in Parliament in unprecedented numbers, we could use the next three years and the next term and the term after that as a golden era for progressive change. 
The massive challenges of economic hardship, climate damage, First Nations justice and obscene wealth can all be dealt with by this Parliament and I am so excited about what we can achieve together.
After May 21 2022, we are more powerful. We helped kick out the Liberals, taking two seats off them, and a record national vote of 12.25% in the House. And even higher in the Senate!
This election, the vote for the old parties collapsed. The Greens vote is almost 40% of the government's low vote, where less than a third of the country voted for them. In other words, roughly speaking, for every 5 people who voted Labor 2 people voted Greens, right across the country. 
As a result of this unprecedented level of public support for us, we are now the most powerful third force in this parliament.
It truly was a team effort. A team of thousands. 20 thousand people knocked on 260 thousand doors. We made 6 thousand phone calls. 12 thousand people turned out on election day.  
We won the internet. We created a Greenslide and we've put down even deeper roots in Greensland. 
Next election, I know we can grow again. I think can win even more Lower House seats. We came so close in Richmond and Macnamara, and I want to congratulate the amazing efforts of Steph Hodgins-May, Mandy Nolan and their teams. You did us proud. Next time we can win there and elsewhere.   
Here's how we did it. 
We planned. We executed. We were disciplined, dynamic and damn it, we had fun. 
We picked the seats to focus on, we announced them early, and told anyone who would listen we were in it to win it.
We were powered by the people. The team in Queensland has set a new benchmark for people powered campaigns.  I urge every state in this country to try and surpass Queensland's door knocking numbers, because what they achieved is no fad, it was based on hard work and dedication, and it's a model that is being replicated all across the country.   
We educated people about how the Greens could have real power, and we used it to overcome the argument that a vote for the Greens could somehow be wasted. We were strategic, we weren't in competition with the Teals, except in Kooyong, and we joined a wave of candidates demanding climate action that cannot be ignored. 
We won because we have popular policies, we care about each other, and we work our butts off. We take the concerns of the electorate seriously and we don't take any vote for granted. 
The demands of the electorate for climate action, economic and social justice, fairness and integrity are loud and clear. 
We made it really clear we wanted to kick the Liberals out and by doing that so clearly, and having an incredible suite of policies, we were able to be a real opposition, while Labor sought to minimise the differences it had with that horrible government. 
We won because we had a popular alternative economic policy, to make the billionaires and the big corporations pay their fair share of tax, and so we could put dental and mental health into Medicare, make childcare free, wipe student debt and build a million homes. 
The Greens were also the only party this election with the courage to say no more coal and gas. Coal and gas' days are numbered but the industry has too much power. We can see now how the gas companies are ripping this country off and holding us to ransom. 
We made it clear we're also standing with coal and gas workers. Our enemy is the climate crisis, not the workers in the coal and gas industry. 
1.5 degrees means no new coal and gas. Labor's net zero by 2050 should mean no more coal and gas. 
But just saying the climate wars are over doesn't make it so. The key to ending the climate war is climate action. The climate crisis is caused by more coal and gas, and you can't tackle the climate crisis by pouring more fuel on the fire. 
The era of the tired, corrupt, bigoted and incompetent Liberal Party is over. They have been pushed back in every capital city in this country. There are 91 seats in Australia in capital cities.  The Liberals hold 21 of them. 
They wasted so much money on their friends as they punished their cultural enemies, they harmed our national interest, they sold us out to fossil fuel corporations and failed to keep people safe. They ignored women, insulted people of colour and tried to use trans kids as a political football. Their ideology has been rejected, but they can be pushed back even further, and they must.  [
Future generations will be repaying their debts, to our environment, to our basic rights at work, in our housing market, and in our costs of living. We cannot forget the damage they have done.
But now, the clean up begins. There is so much to do. 
Now, we can enter an era of great change. Together, in Parliament, we can pass an ICAC with the power to restore public confidence and clean up Canberra.   
Together, we can pass real reforms to donations, to stop the millions of dark and dirty money flowing into the major parties. When corporations can't buy policies, we can get some good stuff done that benefits people's daily lives.
Together, the Parliament and the people can finally deliver justice for First Nations people, which includes real progress on truth and treaty in this Parliament. 
Together we could make great inroads into economic inequality, but it seems that  as well as working with Labor we are going to have to push them too.
Because already the Treasurer is talking about the need for cuts in the Budget.
Well, if he wants a place to start, it should be with the $9000 tax cut he and Labor plan to give to Clive Palmer in two years' time. The Stage 3 tax cuts which primarily go into the pockets of the wealthy cost the Budget $224 billion.
So let me be crystal clear. We will never support an austerity budget that cuts the basic and essential services people need. We will always fight to make big corporations and billionaires pay their fair share of tax. We oppose the tax cuts to billionaires Labor is preparing to include in its first Budget. The government must not proceed with these unfair tax cuts that haven't yet started and they should be scrapped in the upcoming Budget this October.  
Living costs are too high and wages are too low because of the special treatment given to big corporations and billionaires. Working people and those living below the poverty line need assistance before more special treatment is doled out to Clive Palmer, Gerry Harvey and Kerry Stokes. 
The biggest fight is going to be on the climate. This was the biggest issue for many this election. The Liberals and Nationals have wasted so much time on this critical issue. So let us be very clear.  
We will oppose every single one of the 114 new coal and gas projects. We will push as hard as we can for a more rapid transition to renewables. Coal and gas are dangerous, they're lining the pockets of corporations and billionaires who don't pay their fair share of tax, while sucking up billions in public money.  
And in October we will use our numbers in the Parliament to amend the Budget to stop the handouts to the fossil fuel industry.
Whether it is the Beetaloo, Scarborough, Barossa, Narrabri, new coal mines in Queensland, or new gas projects in the waters of the 12 Apostles in Victoria, we will oppose them. 
Labor opening more coal and gas mines won't end the climate wars. Climate action will end the climate wars. 
The climate crisis is caused by the mining and burning of coal and gas. We cannot tackle the climate crisis while we pour more fuel on the fire. We cannot get off coal and gas while we hand them billions of dollars of public money.  Right now, the country is being held hostage by the gas companies. They're making massive profits, exporting our gas, and driving up power prices and fueling the climate crisis. 
The question then becomes "how?". 
To quote Greta Thunberg, "to change everything, we need everyone.  Each and every one of us must participate in the climate resistance movement. We cannot just say we care; we must show it.
Our pathway to no more coal and gas relies on the power of the people. 
We have kicked the Morrison government out. We have elected a new government with a powerful mandate to act on the climate crisis. We have changed hearts and minds. But that's not enough. We simply cannot just rely on the new government to see reason or act in the public's best interest, because they want more coal and gas. 
The way we will get change is for the people to drive the change. We need to sign up, turn up, stand up and sit in. We need to draw on the lessons of the movements of the past. We need our feet, our voices, our culture and our organisations and institutions to come together as one.  
The scientific predictions have been ignored for too long. We've been paid handsomely in lip service and hot air. This is why we must keep building the power of our movement. 
Our movement is our power, and our power is our movement. We are strong not because we are rich, or because of who our parents are, or because of the jobs we hold, or our titles, but because we are many and they are few.  
We stand with working people drawing on the proud traditions or unions who fought for fair wages and conditions. We stand with the environmental activists who have won battles to protect our rivers, forests, reefs and oceans. We are the activists, the artists, the professionals, the policy makers, the students and the elders. 
Now we must stand and fight for our future together. We must resist the lies of the coal and gas industry, and their friends in media and politics, and we must call out the stooges and shills, taking their money to sell out our future. 
We can be inspired by our history as we fight for the future. 
This movement is already taking shape. Pastoralists and Traditional Owners standing shoulder to shoulder opposing the Beetaloo. Surfers and farmers, engineers and doctors, firefighters and soldiers, teachers and students, footy players and musicians, raising their fists and saying we do not want to live in a world ruined by the climate crisis. 
We will fight for our future. 
And that is what we will do. We will keep building a powerful movement. We will push the next government further and faster on the climate crisis. And we will seek to mobilise, to organise and to empower this generation, and the next generation, to put our future ahead of the profits of the coal and gas corporations. 
As we gather here in this hall with its history of solidarity and collectivism, a shrine to the power of working people coming together with the simple ideas of fairness, work and a better life we understand we carry that legacy forward. 
As you climb the stairs of this place, notice the imprints of the workers who have come before you in the stairs and remember that it is now our turn to make the imprints in the stairs. To shape the path for the future. 
We will win this fight. If not within this term of Parliament, then soon.
So finally, feel joy. 
The climate crisis and economic crisis can feel a bit scary. But look around you, look at the people we get to share this with and feel proud. Enjoy what we have achieved. We demand dancing and we throw a great party. Embrace each other, and recognise that while the fight for our future is ahead, it's one where  we should smile and share the joy that winning brings. 
Thank you for all your work and have a great conference.
---
The content above from the originating party/author(s) may be of a point-in-time nature and edited for style and length. The views and opinions expressed are those of the original author(s). View original.
AusPol.co Disclaimer