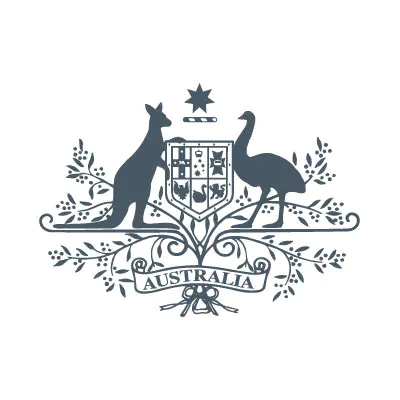 Launch of Fadden by-election campaign
I'll begin by acknowledging the Traditional Owners of the land on which we meet, I pay my respects to elder's past, present and emerging. And of course, I'm very proud to lead a Government that will give every Australian the opportunity to vote for constitutional recognition of Aboriginal and Torres Strait Islander peoples in a referendum in the last quarter of this year, vote Yes.
Parliaments pass laws, but it is people who make history and we have the opportunity to make history. And I'm very optimistic that Australians will take up the opportunity to vote yes, to unify this nation to celebrate the great privilege that we have of sharing this great island continent with the oldest continuous culture on earth, that is what this is about. And about consulting Indigenous Australians on the matters that affect them.
I'm absolutely confident, that together Australians will examine what the question that is going forward, and will come to the same conclusion that I have, Which is that the work that was done from the bottom up by Indigenous Australians in the lead up to the First Nations Constitutional Convention that was held in 2017, coming up with that generous, gracious request, to walk with them, to do work with Indigenous Australians, rather than, with the best of intentions, for Indigenous Australians. We've seen the outcome of that. If you want to engage with people, always better to do things with them, rather than just to them or for them. And that's why this referendum is so important.
Friends, it is fantastic to be back here on the Gold Coast. And as Meaghan said, it was an opportunity to look at the difference that Labor government can make. Just this afternoon I've been with Letitia Del Fabbro, our fantastic candidate.
Can you just imagine a Coalition government with the colour-coded spreadsheets they had, saying the biggest local community infrastructure project that will fund for the regional local community infrastructure program will be the Gold Coast Stadium? The biggest light rail investment in Australian history since Federation will be Gold Coast Light Rail. On top of that, we'll do bike paths, we'll do the upgrade along the foreshore along Broadbeach and Surfer's and along the coast. On top of that, we'll fix and put record funding into the M1 to address congestion between Brisbane and the Gold Coast.
Well, that's what happened when I was the Infrastructure Minister. And that is the approach that I bring to Government. Good Government, not good spreadsheets and colour codes and helping out mates, but making sure that we deliver for the national interest. And that means delivering for all communities, including delivering for the community here on the Gold Coast.
But friends, we need your help. Because whilst we have great quality from our Queensland contribution, we don't have the quantity that we need. And so we have that opportunity in the coming weeks to make a difference.
Now, they said, of course, that no Government has won a seat of the Opposition for 100 years. Well, we changed that in Aston when we made history there. Now in Letitia Del Fabbro we have not just an outstanding candidate, but we have an even better person. Letitia understands that running in a safe LNP seat – this area has never been held by Federal Labor – is hard work at the best of times. In a Federal by-election, under the national spotlight, it's that much harder. But Letitia has never been afraid of hard work. She doesn't back down when there's a tough challenge in front of her. She wants her community to have a genuine choice at this by-election.
And she wants her community to be represented by someone with integrity, it shouldn't be too much to ask. Because we need to remember why we are having this by-election. Stuart Robert resigned from Parliament having presided over the most shocking and cruel failure in the history of Australian politics: Robodebt. Ripping the humanity out of Human Services is literally what it did. Stripping the social justice from Social Security, targeting vulnerable people and then bragging about it. That's the sort of person that Peter Dutton thought was good enough to serve in a senior role on an ongoing basis in his Shadow Ministry. And that's the sort of candidate that the LNP thought was good enough for this local community.
Well, those are the policies and values that they put forward to represent this community time and time again. With Letitia Del Fabbro, we're proud to offer the people of Fadden and the residents in the Gold Coast so much better. Stuart Robert spent his time in Parliament, serving himself. Letitia Del Fabbro is running here to serve her community. Stuart Robert personified all of the worst qualities of Scott Morrison's government. Letitia exemplifies the best of the Australian character. She's dedicated her life to helping others as a nurse, a health educator, and a champion for better aged care. And, friends, that's why she has put up her hand not once but twice to be a Labor candidate.
Now Letitia has been on the frontline of Medicare. She knows what a difference it will make when we triple the bulk billing incentive, helping 11 million people to see a GP for free. She knows the difference that it will make when we put nurses back into nursing homes, and the difference it will make: our 15 per cent pay increase for aged care workers.
Letitia is also a mum, with her three kids here tonight, who knows what it's like to have to balance a family budget. Who knows the cost of living pressures which are out there. Who's a local, deeply embedded in this local community.
I met Letitia a year ago, on the campaign in Fadden when I visited Griffith University, where Letitia teaches. So I don't just pop in when there's a by-election. I'm here on the Gold Coast, year after year, making sure that the Gold Coast is heard in the corridors of Canberra. But as Prime Minister, I want a direct voice from this region in Canberra. And that's what this by-election represents, an opportunity to have that voice, particularly on health care, but in others as well.
As a mum, Letitia knows the difference that our childcare commitments that begin in just days now. Cheaper childcare, something that we're committed to, something that's good for families, good for women's workforce participation, good for productivity, good for the economy, but also good for kids because 90 per cent of human brain development occurs in the first five years. And our childcare changes are worth voting for.
Now, from time to time, in Parliament when they're not running scare campaigns, the LNP stand up and say that they care about cost of living. But they never vote to do anything about it. We had a plan, together with the Palaszczuk Government, of $3 billion of energy price relief that we are delivering in partnership with the Queensland Government. And the Queensland Government in its recent budget, producing a surplus, a bit like our budget forecast a surplus as well, something again that the LNP, they talk about economic management, they just never deliver it and never get around to it. They say it's easy. Well, they didn't do it in a decade. We have delivered, making a difference. And here in Queensland, there are actually some as a result of the combined efforts of our Governments, there'll be some pensioners and low income earners who actually won't get an energy bill. They will be completely looked after by our respective Governments.
Now, what was the LNP's response at that time? One, it's to have 22 different energy policies, not land any of them. Spend a decade denying the impact of climate change that particularly when – there's a bit of water around here – rising sea levels will have an impact on this community. The increased number of extreme weather events we're seeing here in Queensland, which particularly vulnerable to extreme weather events historically, to flooding, to cyclones to other activities. And yet, for a decade, they did nothing about it. Watched four gigawatts of energy leave the system and only put one gigawatt into the system. But for them to vote against energy price relief, which they did, the Member for Fadden, the Member for McPherson, the Member for Moncrieff, all of these seats on the Gold Coast, all of these seats, they all voted against energy price relief, and they should be held to account for it.
Friends, the final thing that I wanted to say to you is thank you for the work that you'll be doing. We know that the odds are against the Labor Party in this by-election. We know that you need a double digit swing in a by-election, it would be absolutely remarkable. But we know, as well, that it's important that we put our case, and that when we put our case, we get heard and we engage as a part of the political process.
And I must say it's fun, I had a great deal of fun on the light rail up here, talking to people. And I can say on that survey that 100 per cent of people on that light rail are voting for Letitia. Not a scientific study, but I've seen worse land on the front page of some newspapers.
So we know the odds are against us in this seat. That's the truth. And you know how hard this mountain is to climb. But you're here anyway. You're here giving your time. You're here giving your energy. You're here giving your commitment. And I must say this is an extraordinary roll out here on the Gold Coast. I have launched a few campaigns here over the years, including Meaghan's a few years ago, and I've never seen a Labor gathering as big as this one.
And what that says to me is that you are passionate. You know that this is an opportunity to really promote what the Government is doing and to hold the other side, the LNP, to account. They have taken this electorate for granted. They've treated people like mugs. They had this bloke in there year after year. They couldn't support high speed NBN in this area, but they had a bloke running up a pretty good internet bill.
And frankly, someone couldn't give the Parliament the respect – to give Alan Tudge his credit he turned up, he said he was resigning, he gave a speech – this bloke just went missing. He sent a letter of resignation, so that he wouldn't be held to account. Well, the voters of Fadden have a chance to hold him to account in this by election.
And I do want to thank all of you for the work that you're doing. You're doing it out of your care for your country, because you want to make Australia a better place. You want to give Australia the a better future that we committed to. If you look at what my Government has been determined to do, we've been ticking off the promises that we made one by one: cheaper medicines, cheaper childcare, action on climate change, action to fix the industrial relations system, action about women at work and keeping them safe, support for community services, fixing the infrastructure program so that it delivers for people and managing the economy. But important as well, repairing our relationships with the world and our standing in the world. So Australia has once again, been welcomed back into international forums and making a difference.
So I want to wish you all luck. And I particularly want to wish Letitia the very best in this campaign. Knock on a door, make an extra phone call, talk to your neighbours, talk to your friends, talk to your workplace, talk to people outside the school grounds when you're picking up your kids. Engage with people about this issue, because we do have an opportunity here. I know that Letitia will be working every day and every night to make a difference. And the whole of the Federal Parliamentary Labor Party stands with you in this campaign. So thank you, good luck. And we can together help create that better future that I committed to and that Australians voted for last year.