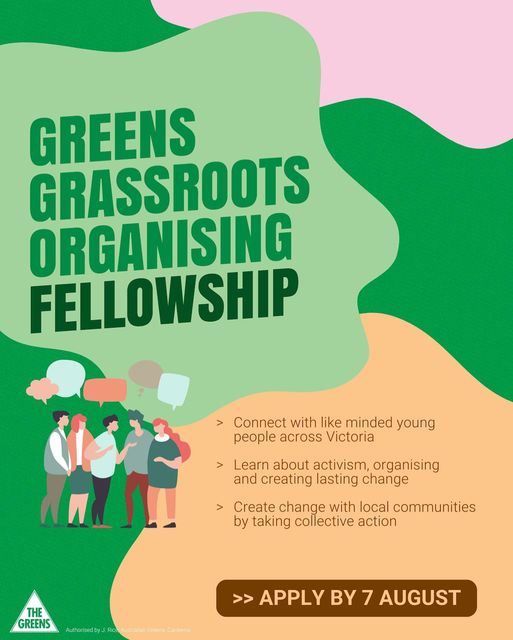 Applications now open for the Greens Grassroots Organising Fellowship! Calling all community leaders and change-makers! 🌍✊ 🌱 Develop your skills, relationships, and confidence to win campaigns.
💪 Connect with like-minded individuals, grow solidarity, and create lasting change.
🚀 Take collective action in your community, creating resources and running events. Starting August, join a cohort of 25 passionate peers in Victoria. With support from The Greens, you'll learn from leading campaigners, connect with value aligned people, and engage with Greens MPs and Senators. 💚 Apply now at https://greens.org.au/vic/fellowship. Deadline: 7 August.