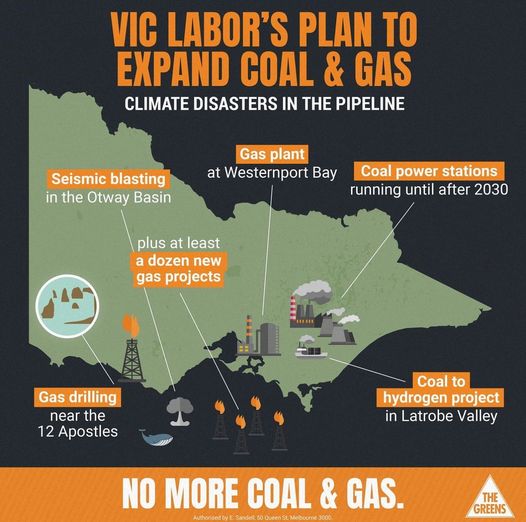 Right now we are seeing the devastating effects of climate change play out on the world stage: fires, floods, heatwaves are gripping the northern hemisphere with devastating affect.
Just this week 19,000
people were evacuated from the Greek island of Rhodes due to wildfires.
And yet here in Australia, we carry on opening new coal and gas projects like nothing is happening.
Right now Victorian Labor are planning for new coal and gas right across the state.
We can't put the fire out while we continue to pour fuel on it. This isn't climate action, these are climate disasters.
No new coal and gas.
Via @elleninmelbourne