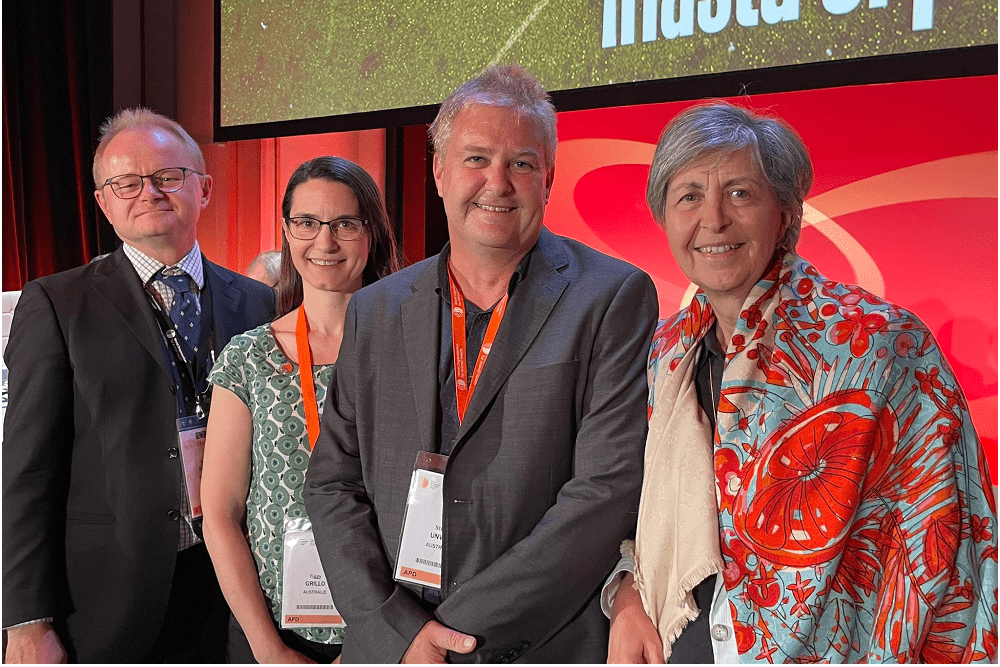 Australia leads new collaborating centre in fight against health risks in wildlife
In a significant step up in regional One Health and disease prevention capabilities, Wildlife Health Australia has achieved official designation from the World Organisation for Animal Health (WOAH) as a Collaborating Centre for Wildlife Health Risk Management.
This new international wildlife collaborating centre based in Australia will ensure wildlife health is integrated into One Health decision-making across the Indo-Pacific region to benefit public health, biosecurity, animal health, food security and biodiversity.
The health of people, animals and the environment are interdependent, as disease risks cross boundaries. Globally, the One Health approach recognises cooperative and cross-disciplinary approaches are the key to a healthy future.
Supported with funding by the Department of Agriculture, Fisheries and Forestry's One Health Surveillance Initiative, the centre will work closely with stakeholders in Australia and the Indo-Pacific region.
It will promote wildlife health and build capacities to better understand and address emerging disease risks at their source in animals.
Australia's Chief Veterinary Officer, Dr Mark Schipp said the new centre is an important asset in the global fight against emerging disease threats.
"By identifying and managing risks to wildlife health, and working collaboratively across disciplines and countries, we can improve our prevention and mitigation capabilities for emerging animal diseases, including those with pandemic potential," Dr Schipp said.
"Led by the expertise of Wildlife Health Australia, the Collaborating Centre for Wildlife Health Risk Management will deliver a range of benefits to Australia's biosecurity system, and contribute to both regional and global preparedness for future disease events."
The new collaborating centre was endorsed at the 90th General Session of the WOAH in May 2023.
Wildlife Health Australia's Chief Operating Officer Dr Tiggy Grillo said they are delighted to support WOAH's wildlife health framework through capacity building and the development of effective networks and wildlife health risk management in the region.
"Our aim is to successfully integrate One Health practices into wildlife health disease management throughout the Indo-Pacific, leading to effective and sustainable disease mitigation, and improved ecosystem health," Dr Grillo said.
Wildlife Health Australia recognises and aims to work closely with indigenous communities including First Nations Australians, to encompass traditional knowledge and broaden the organisation's vision of 'Healthy Wildlife, Healthy Australia'.
Fast Facts