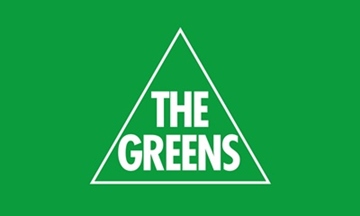 Australian Greens
Abortion should be available in public hospitals
Responding to comments by Anthony Albanese today around abortion, Greens spokesperson on Women Senator Larissa Waters said:
 
"I urge the Prime Minister to rethink his hasty dismissal of Labor's 2019 position of requiring public hospitals to provide abortion services as a prequisute for Commonwealth funding.
"Abortions should be available through the public health system, and Albanese has the power to deliver that through using the federal funding lever. He shouldn't avoid responsibility for it as he sought to do today.
"Access to safe, legal abortion remains a postcode lottery in Australia, with different rules, costs and availability depending on where you live. Some people are having to travel for hours at significant expense to access this basic healthcare service.
 
"The Health Minister should concurrently extend Medicare coverage to reduce out of pocket fees for abortion services performed in private practices.
"The Commonwealth can also facilitate access to medical abortions by allowing mifepristone to be prescribed up to two weeks later in gestation, in accordance with international best practice, and could also support nurse-led models of care for administering it. The Health Minister should also ensure that telehealth access is maintained.
 
"Including more long-acting reversible contraceptives on Medicare would make a significant impact in reducing unplanned pregnancies. 
 
"The Greens support calls for national consistency on abortion laws, provided they are best practice. The Women's Safety Ministers should work towards that goal, and also ensure that the National Plan to End Violence Against Women addresses reproductive coercion."
---
The content above from the originating party/author(s) may be of a point-in-time nature and edited for style and length. The views and opinions expressed are those of the original author(s). View original.
AusPol.co Disclaimer