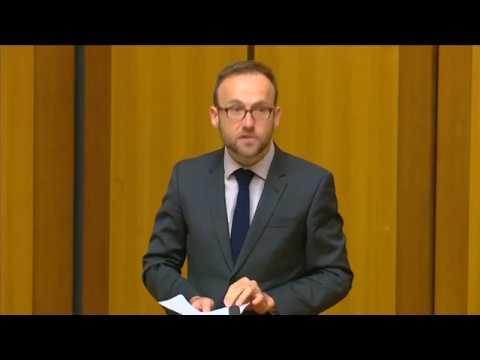 Adam Bandt reads letters from Carlton Primary School students in Parliament

In Parliament I read some brave & powerful letters written by students at Carlton Primary School in my electorate. Here is just some of what these incredible young people had to say:
11 year-old Sondos:
"First Pauline Hanson targeted Asians, now Muslims. I mean, really? She hasn't even met us. Now when I walk on the streets with my mum people stop and stare at us. They make me feel like I should be ashamed of wearing a hijab and being a Muslim. Also when I went to a sports carnival I got called a terrorist and during the 800m race I stopped. This makes me feel so sad and scared."
Elehi:
"I have seen on the street where a woman's hijab was pulled off her head. I ask why? Why did they do that? When Pauline Hanson says Muslims should be banned from Australia I am not scared. This is my place, this is my country, I call Australia home."
Hadya:
"Why do so many people hate us?"
Hibo:
"I am hopeful that Pauline Hanson will find a way to be kind to people. I would like to live in an Australia that accepts all people of all religions and cultures. Australia is a free country and this is why it is great."
Thank you to every student who has written to me. Please know that I, and many millions of Australians, stand with you. Don't ever doubt that you belong. We love that you are part of our community.
---
The content above from the originating party/author(s) may be of a point-in-time nature and edited for style and length. The views and opinions expressed are those of the original author(s). View original.
AusPol.co Disclaimer