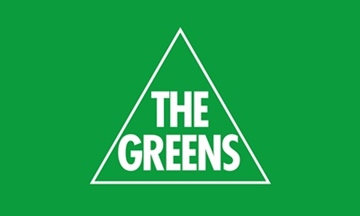 Australia must walk the talk on climate commitments in the Pacific this week by stopping new coal and gas projects, the Greens have warned, after details of a Communique agreed to by Australia indicate commitments that are undermined by Australia's actions.
Lines attributable to Greens Leader Adam Bandt MP:
"Australia must walk the talk on climate in the Pacific this week by stopping new coal and gas projects.
"If we don't change course on coal and gas, big talk will mean nothing to our regional neighbours.
"This is a time to rebuild trust in the region, not threaten their homes with more coal and gas.
"We've promised our partners in the region that we'll act to keep warming under 1.5 degrees, but Labor's current climate target will make that impossible. A weak emissions reduction of 43% is consistent with at least 2 degrees of warming.
"Even the weak target of 43% by 2030 will be impossible if Labor doesn't urgently halt new gas projects at Scarborough and the Beetaloo Basin.
"Pacific Island leaders know that opening new coal and gas projects is a threat to their survival.
"Pacific Island leaders want 75% and no new coal and gas because that's what it takes to keep warming under 1.5 degrees. Australia is offering 43% while signing off on new gas projects that makes even 43% virtually impossible."
Background
The Pacific Islander Forum Leaders, including Australia, will this week issue a Communique to:
(a) reconfirm that climate change remains the single greatest threat facing the Blue Pacific, underscoring the urgency to limit global warming to 1.5 degrees through rapid, deep and sustained reductions in greenhouse gas emissions;
(b) declare that the Pacific is facing a Climate Emergency that threatens the livelihoods, security and wellbeing of its people and ecosystems, backed by the latest science and the daily lived realities in Pacific communities;
(c) welcome the completion of the Paris Rulebook at COP 26, and call on all Parties to the Paris Agreement to ensure that COP 27 delivers clear progress on turning pledges and commitments into action, consistent with the 1.5 degrees pathway;
(d) urge world leaders, especially the big emitters, to recognise climate change as the single greatest threat to the planet, to commit to achieving net zero emissions by 2050, and to revisit and submit enhanced Nationally Determined Contributions before COP 27;
(e) reaffirm the Pacific Islands Forum Members' commitment to fully implement the Paris Agreement, including a collective aim to achieve carbon neutrality in the Pacific by 2050, and invite development partners to support Forum Island Countries reach this goal;
The decision was taken at the 2022 Forum Foreign Ministers' meeting last week chaired by Fiji, and attended by Australia, the Cook Islands, the Federated States of Micronesia, French Polynesia, Nauru, New Caledonia, New Zealand, Niue, Palau, Papua New Guinea, the Samoa, Solomon Islands, Tonga, Tuvalu, and Vanuatu.
---
The content above from the originating party/author(s) may be of a point-in-time nature and edited for style and length. The views and opinions expressed are those of the original author(s). View original.
AusPol.co Disclaimer