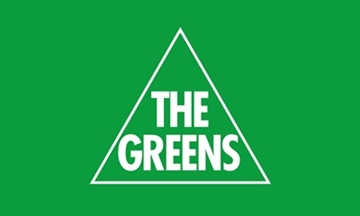 Australian Greens Statement Regarding Myanmar
26th July 2022
Over the weekend, four democracy activists in Myanmar were put to death by the military junta, including hip hop artist Phyo Zeya Thaw who had close ties to the diaspora community here in Australia, and protest leader Ko Jimmy. 
According to ABC News "the four men had been accused of helping militias fight the army that seized power in a coup last year and unleashed a bloody crackdown on its opponents." They had been charged under so-called counter-terrorism laws.
Unfortunately, this is a part of many killings perpetrated by the junta across Myanmar. Extrajudicial killings, arbitrary arrests and serious crack downs on the freedom of expression and the media continue. More than 2,000 people have been killed and more than 14,000 arrested since the military coup in February 2021. 
Lines attributable to Greens Spokesperson for Foreign Affairs, Senator Jordon Steele-John:
"It has been over a year and the Australian Government has continually failed to act in supporting the people of Myanmar. Instead, it has been revealed that the Australian embassy has spent $750,000 at a luxury hotel linked to the junta. Rather than uniting in solidarity with the people of Myanmar, the previous Government has effectively been funding the war against them. This is embarrassing, unjustifiable and inexcusable.
"Australia is a country which proudly opposes the death penalty. Minister Wong and Prime Minister Albanese must impose targeted sanctions on the military junta who have led the coup. Countries including the US, UK, Canada and countries in the EU have already acted. We must not continue to fail the people of Myanmar. 
"To the people of Myanmar: My Greens colleagues and I hear your cries for help, and we support you in your struggle for freedom and democracy in your country. The Australian Greens will always champion your democratic rights and freedoms."
---
The content above from the originating party/author(s) may be of a point-in-time nature and edited for style and length. The views and opinions expressed are those of the original author(s). View original.
AusPol.co Disclaimer