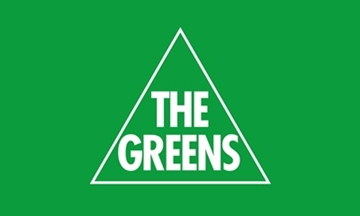 To ensure a greener, more sustainable urban landscapes for the Canberra community to enjoy, the ACT Government has published a climate-wise landscape guide for both industry professionals as well as homeowners.
"Climate-wise landscapes are essential to our city as we enter a future that is increasingly impacted by climate change," Minister for the Environment Rebecca Vassarotti said. "Creating and supporting greenery in our city can help keep our public spaces cool as our region experiences more extreme weather events.
"Climate-wise landscapes capture and use water in sustainable ways, merge landscape with structures, group the right plants together and set foundations for all things to thrive.
"The ACT Legislative Assembly recently reaffirmed its commitment to work collaboratively to protect biodiversity and ecosystems in the Territory, and the ACT Government has committed to having 30% urban canopy cover and 30% surface permeability across the city by 2045.
"This guide is one way we are working with the construction industry to achieve our targets and support healthier, liveable and sustainable communities.
"Architects, landscape architects, developers, community groups and other planning professionals can use the guide to inform their designs and take into account the different aspects of climate-wise landscapes such as soil, water, plants, materials, layout and location.
"Canberra sits on Ngunnawal Country and the contribution to the guide from Traditional Custodians, including the ACT Government's Dhawura Ngunnawal Caring for Country Committee and the Winanggaay Ngunnawal Language Aboriginal Corporation, was paramount.
"The title of the guide, 'Gawari Ngilanmanyin' (pronounced ga-wa-ri nillan-man-nyin), means 'remembering the bush' and reminds us of the importance of Ngunnawal Country and people to our city."
"We all know we need to actively manage and protect our bush capital and know we all have a part to play. This guide aims to support professionals to assist our work to continue to green our city.
"It complements other work including the recently announced $2.7million investment to undertake biodiversity mapping and restore and protect 20 sites across Canberra over the next two years that will involve government land managers, citizen scientists and First Nations knowledge holders."
To download the guide and find out more, visit climatechoices.act.gov.au.
---
The content above from the originating party/author(s) may be of a point-in-time nature and edited for style and length. The views and opinions expressed are those of the original author(s). View original.
AusPol.co Disclaimer