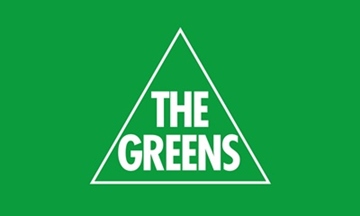 The Victorian Greens are urging the state government to provide free masks to public transport users as public hospitals and ambulances struggle to cope with the latest wave of COVID infections.
Having previously rejected the Greens calls in May for a winter health campaign promoting masks, vaccination and ventilation, the Greens say that simply adopting the same strategy now is not enough.  
Hospitalisation rates are rising sharply, while hundreds of hospital and ambulance staff are isolating at home.
We will need a big increase in the use of masks indoors if we are to expect any reduction in viral transmission, and that will require a significant public health advertising campaign.
Greens' health spokesperson, Dr Tim Read, said that while the government is reluctant to extend mask mandates, they should at least ensure current mandates are working as well as they can.
He also urged the government to heavily promote the recommencement of its program subsidising HEPA air purifiers for businesses and extend that to community groups, saying that the message on aerosol transmission and air quality was still not getting through to many businesses.
Quotes attributable to Greens health spokesperson, Dr Tim Read:
"With close to 100% of hospital visitors complying with hospital mask rules we have to ask why this isn't happening on public transport?
"This is because hospital visitors are given a mask as they enter, so the government should do this on public transport by providing masks at the busier stops and stations, in combination with stronger advertising.
"We see hand sanitiser in every cafe or restaurant but where are the air purifiers?"
More in Tim's blog piece https://www.timread.org.au/covid_july
---
The content above from the originating party/author(s) may be of a point-in-time nature and edited for style and length. The views and opinions expressed are those of the original author(s). View original.
AusPol.co Disclaimer