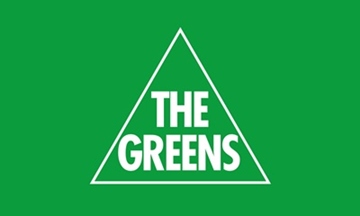 Today the ACT Greens are celebrating the fulfilment of a major election commitment for a fixed pill testing site in Canberra.
"Pill testing saves lives. The ACT Greens have campaigned for many years alongside the community for a permanent pill testing site. This nation-leading initiative has happened because of the Greens' commitment to harm reduction", said Johnathan Davis MLA, ACT Greens spokesperson for Drug Harm Reduction. 
"We took a comprehensive drug harm reduction policy to the 2020 election, including a plan to provide routine pill testing at festivals and to resource a permanent pill testing site. With Greens in Government working with ACT Labor, we secured a commitment to support and fund this important service.
"A sincere congratulations is due to local organisations including Directions Health, CAHMA and Pill Testing Australia for their advocacy and work on pill testing.
"Most people agree that the government's role is to help people stay healthy and safe. People who are experiencing problems with drugs should be supported by our health system and pill testing is part of the essential transition to treat drug use in our community as a health issue. 
"The opening of a fixed pill testing site supports other drug harm reduction initiatives coming from the ACT Government and the ACT Legislative Assembly. I've been proud to work on a committee scrutinising the 'Drugs of Dependence (Personal Use) Amendment Bill 2021', where 17 recommendations were made to the Government. 
"Among those recommendations was a call to substantially increase funding to the alcohol and other drug treatment sector. I look forward to seeing additional funding for this sector in the upcoming 2022-23 ACT Budget. Strong drug harm reduction policies must be backed up with the funding required for the sector to continue to provide its life saving services."
Comment from Shane Rattenbury, Leader of the ACT Greens
"The Greens are committed to supporting an evidence based approach when it comes to drug law reform. We have been working with experts to advocate for this important harm reduction measure for many years and I am proud to see that work realised today."
Comment from Gino Vumbaca OAM, President of Harm Reduction Australia & Convener of Pill Testing Australia
"Pill testing has been shown to significantly reduce the harms from drug use by providing accurate information directly to people about the content of the substances they are about to consume."
Background
The Greens were the first party to advocate for a pill testing trial in the ACT and after years of advocacy, the nation's first pill testing trial went ahead at the Groovin the Moo festival in Canberra in April 2018. 
---
The content above from the originating party/author(s) may be of a point-in-time nature and edited for style and length. The views and opinions expressed are those of the original author(s). View original.
AusPol.co Disclaimer