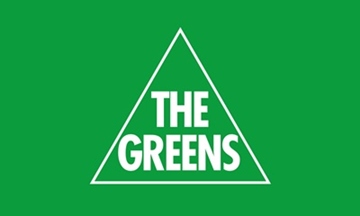 The upcoming ACT Budget prioritises funding for community sector organisations that provide essential services and programs to Canberrans when they need them.
After a challenging few years, this budget focuses on strengthening critical support services that are life lines to Canberrans in crisis.
Some of the programs and organisations that will receive funding include:
Expanding specialist homelessness service capacity
To provide more support and expand the capacity for the specialist homelessness services sector, approximately $2.21 million over two years in additional funding will be provided under this Budget. This includes funding for existing service providers to increase the service capacity and continue the delivery of programs established during the COVID-19 pandemic. It also includes $1.55 million for service system enhancements and improved data collection to support the delivery of efficient, responsive and outcomes based services across the sector.
Ongoing support for palliative care in the ACT
Palliative Care ACT will receive $2.59 million to fund Leo's Place on an ongoing basis. Leo's Place is the only non-clinical, home-like palliative care respite facility in the ACT and a first for Australia. This funding commitment follows the successful 18-month trial of the concept.
Support for carers
Carers play a significant, yet often unrecognised, role in our community. An additional $825,000 over four years will further support the ACT Carers Strategy 2018-2028, building on previous investments. This funding will enable community-based initiatives, awareness-raising activities and resourcing to support the continued operation of the Carers Strategy Governance Group.
Meeting health needs of Aboriginal and Torres Strait Islander detainees at the AMC
The ACT Government will provide $9.40 million dollars over four years to continue a holistic model of health service delivery for Aboriginal and Torres Strait Islander detainees. The funding will support the continuation of the Winnunga Nimmityjah Aboriginal Health and Community Services' model of care at the Alexander Maconochie Centre.
Support for the development of a Social Recovery Framework  
The Social Recovery Framework will improve the ACT's planning and preparedness following a disaster in the ACT. The Framework will strengthen relationships between communities and organisations who play a role in the event of a disaster. It will be co-designed with community stakeholders to ensure that social recovery practices in the ACT are centred around our communities and their needs.
Chief Minister's Charitable Fund charity house program
Grant funding of $750,000 will be provided to Hands Across Canberra, which administers the Chief Minister's Charitable Fund. This will help to buy land from the Suburban Land Agency in a newly developed suburb for the development of two charity house projects, with other local partners assisting with building high-quality houses for auction on the private market. The proceeds of the house sales will then be available, through the Chief Minister's Charitable Fund, to help other local charities to continue their work in support if the Canberra community.
Quotes attributable to Chief Minister, Andrew Barr:
Canberra is the most welcoming and inclusive city in Australia, and our non-government community sector partners are critical in supporting the diverse needs of people in our community.
Over the last few years, through all the challenges we have faced, the community sector has shown up time and time again, working alongside the government and the wider community to ensure that all those who call Canberra home can have the support they need.  This will likely continue as our pandemic response evolves, and this year's Budget will further strengthen the ACT Government's investment in services for vulnerable and disadvantaged Canberrans.
Quotes attributable to Minister for Health, Rachel Stephen-Smith
Leo's Place has been a lifeline for families in the ACT, and the extension of funding means that the community will continue to have access to much needed palliative care respite and carer support.
Demand for palliative care services has increased across Australia and we're seeing more people with life-limiting conditions being cared for at home. With research telling us that most people in the ACT want to die at home, and recognising the incredible support carers provide to loved ones with life-limiting illness, Leo's Place meets an important need.
Quote attributable to Emma Davidson Assistant Minister for Families and Community Services
Our community has been incredibly resilient in the face of natural disasters, pandemics, and climate change. However, we know that for certain community groups, they have faced significant social isolation from these events and the ACT Government is committed to develop a Social Recovery Framework to ensure that no matter what we face together, we are prepared and have an inclusive and accessible response that ensures everyone in our community is safe, supported and connected.
Carers selflessly give and support participation across our community, ensuring that the people they care for have better health, social, and wellbeing outcomes. Funding for the Carers Strategy under this Budget will recognise their hard work and invaluable social and economic contribution to our community. Investments in these important community initiatives will create a more inclusive, connected and kind Canberra – one which cares for our carers.
The additional funding for Winnunga recognises the importance of having Aboriginal community-controlled health organisations across ACT Government facilities as part of the journey towards true reconciliation and to improve health outcomes for First Nations people.
Quote attributable to Minister for Homelessness and Housing Services Rebecca Vassarotti
Our specialist homelessness services sector are trusted by the community and work hard to deliver the best possible outcomes for Canberrans experiencing or at risk of homelessness, and the other complex needs they may have. The additional funding in this budget will support providers to increase their service capacity and continue the delivery of vital programs that help more Canberrans access the wrap-around services and support they need on their pathway to stable accommodation.
---
The content above from the originating party/author(s) may be of a point-in-time nature and edited for style and length. The views and opinions expressed are those of the original author(s). View original.
AusPol.co Disclaimer