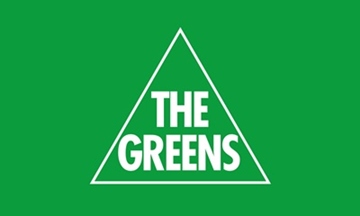 The appalling state of WA's prisons should be fully investigated, following news overnight that children as young as 14 will be transferred from the Banksia Hill Youth Detention Facility to Casuarina Prison today, the Greens said today.
The Greens remain profoundly concerned for the safety and wellbeing for these children.
As recently as February, the Greens called for an immediate investigation as staffing shortages at the Banksia Hill Centre then forced 10 to 17-year-olds into repeated lockdowns for 22 hours a day. 
Last year, more than 250 former inmates at the prison registered to be part of a class-action lawsuit alleging mistreatment at the Centre.
Comments attributable to Yamatji Noongar woman and Senator for Western Australia, Dorinda Cox:
"No child should be in prison. I am appalled that yet again, children are being blamed for what is essentially a failure of duty on care on part of the WA Government. It says so much about the horrific conditions that these children are being kept in, that this situation has occurred.
"To describe these children as 'difficult' completely misses the point – no child should be in prison in the first place, let alone sent to a maximum security adult prison.
"These children are being traumatised as we speak – keeping them in these settings is akin to torture.
"The Western Australian Government has a duty of care to these children, instead, they're being traumatised in ways that will deeply harm them for the rest of their lives. This benefits absolutely no-one."
Comments attributable to Senator David Shoebridge, Australian Greens spokesperson for Justice:
"There's a growing case for Federal action to keep children safe and out of these inhumane and abusive prisons.
"Putting children in the too hard basket, locking them up in adult prison complexes, will exacerbate trauma and cause lasting harm.
"These actions are a breach of Australia's international obligations to respect the rights of children and protect them from harm.
"Doing nothing in the face of these systemic failures makes the Federal government complicit not just in WA but in the NT, Queensland and all other states and territories that continue to imprison young kids."
Statement ends
---
The content above from the originating party/author(s) may be of a point-in-time nature and edited for style and length. The views and opinions expressed are those of the original author(s). View original.
AusPol.co Disclaimer