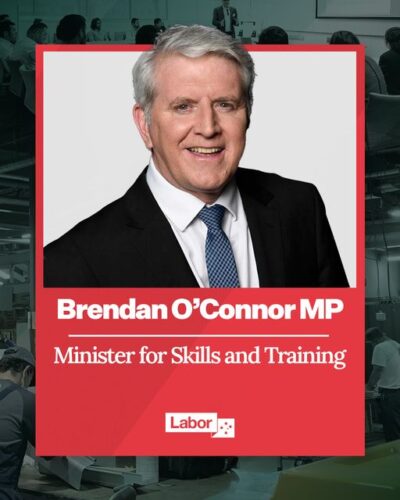 Brendan arrived on Australian shores at the age of six with his family. Like many migrants, his parents wanted a better life for their children and came here looking for the opportunities so many have found.
Brendan believes it's not just good luck that has helped him in life, but his family's love of learning and the education policies of Labor state and federal governments in the 60s and 70s. These policies also introduced the values of fairness and equality of opportunity to the community.
It is these experiences and values that drove Brendan to work in a union. He represented the interests of Victorian workers before becoming Assistant National Secretary of the Australian Services Union.
It was his passion for workers' rights that saw Brendan run for office and he was first elected to Parliament in 2001.
As a Minister in the previous Labor Government, Brendan has been able to use his experience and values in the various portfolios he has held, which include Minister for Employment Participation, Minister for Home Affairs, and Minister for Small Business, Housing and Homelessness.
We congratulate Brendan on his selection into the Ministry and look forward to his contributions.
---
The content above from the originating party/author(s) may be of a point-in-time nature and edited for style and length. The views and opinions expressed are those of the original author(s). View original.
AusPol.co Disclaimer