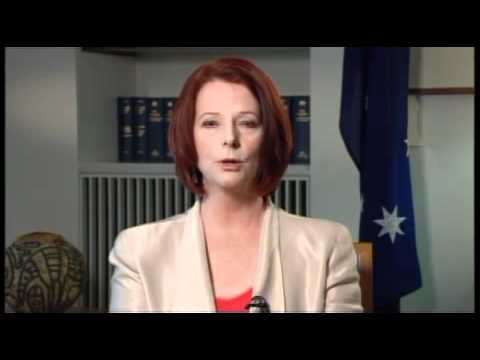 Julia Gillard on the Pike River Mine Tragedy

The Prime Minister of New Zealand, Mr Key has just confirmed that there is now no hope that the 29 miners trapped underground at Pike River will be brought out alive.
This is tragic news, 29 families have been hoping, praying, waiting to hear good news and now they've heard the most terrible news.
Our hearts go out to them and on behalf of the Australian people I give the condolences of this nation.
Of course two of these families are Australia, the family of William Joynson and Joshua Ufer.
To those families we especially say we want you to have our condolences, we want you to understand that the nation is grieving with you at this dreadful and difficult time.
This is obviously a community in New Zealand that will now grieve bearing this dreadful loss, we send our best wishes and our best wishes, sympathy and support go to the two Australian families now living with this dreadful and tragic news.
---
The content above from the originating party/author(s) may be of a point-in-time nature and edited for style and length. The views and opinions expressed are those of the original author(s). View original.
AusPol.co Disclaimer