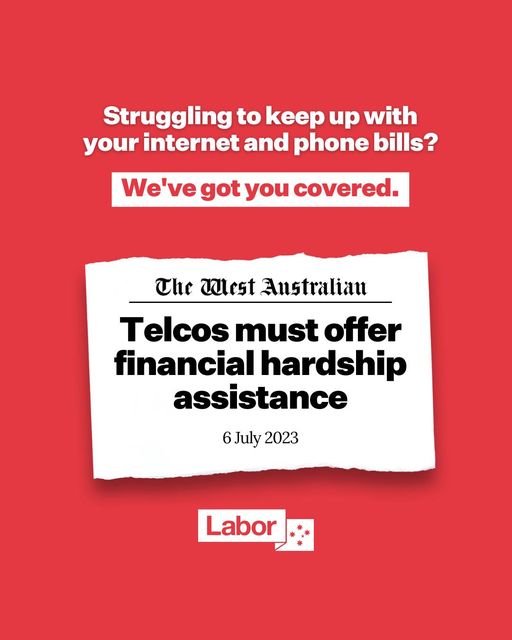 Telecommunications are an essential part of everyday life. Staying connected is a necessity to support education, work and vital services.
That is why the Albanese Government has directed the Australian
Communications and Media Authority to make an enforceable industry standard to ensure support is provided to telco customers experiencing financial hardship.