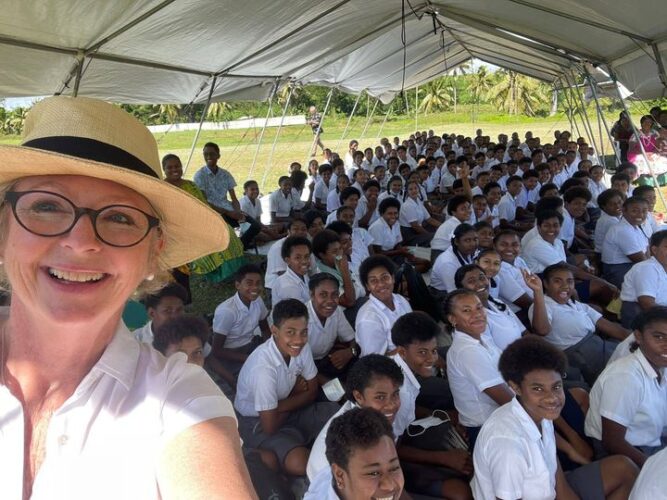 Over the past week I have had the great privilege of joining the Australian Regional Leadership Initiative in Fiji, a project run by Save the Children Australia and made possible through a Bill and Melinda Gates Foundation grant.
The aim of my trip was three fold:
– To gain an understanding of the opportunities for Fijians to work in Australia through the Pacific Australia Labour Mobility Scheme and the Australian Pacific Aged Training Coalition, particularly in regard to how this might work for our acute worker shortage in Indi.
– To meet with the Secretary General of the Pacific Island Forum and discuss Australia's role in working with our Pacific Island family on climate change, economic opportunity and our shared security interests.
– To visit projects funded through our Australian foreign aid budget including women's economic empowerment programs, medical clinics, preventative health programs and Cyclone Yasa recovery work.
I was thrilled to attend the official opening of the Lekutu Secondary School, rebuilt after Cyclone Yasa. The Australian Defence Force joined with the French, New Zealand and Fijian militaries in this wonderful project.
I'll have more updates on the trip in the next few days and I am looking forward to putting my knowledge to work when I am back in Indi.
---
The content above from the originating party/author(s) may be of a point-in-time nature and edited for style and length. The views and opinions expressed are those of the original author(s). View original.
AusPol.co Disclaimer