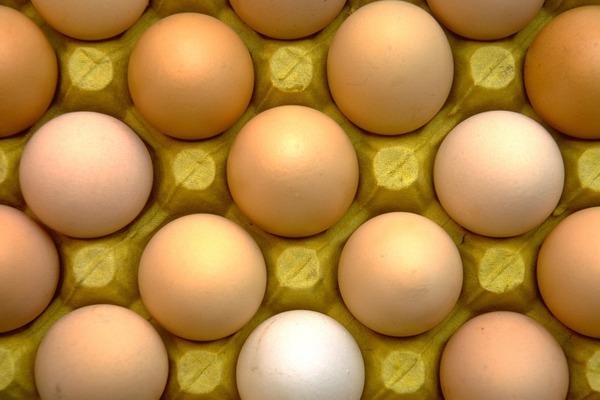 Insight – Taiwan temporarily opens market for eggs and egg products
Taiwan has temporarily opened its market for eggs and egg products from 12 countries, including Australia. The measures seek to address Taiwan's egg shortage which has been attributed to unpredictable weather, feed costs, and avian influenza outbreaks (in Mandarin). The new access for Australia is in place until 30 June 2024.
Opportunities for Australian exporters
Australia already has access for eggs (in shell) to Taiwan, from all states except Victoria. Exporters of egg products can benefit from increased access under these measures.
In 2022–23, Taiwan was Australia's fourth largest market for birds' eggs (in shell), and sixteenth largest market for agriculture, fisheries, and forestry products more generally (ABS 2023). Taiwan applies a most-favoured-nation (MFN) tariff rate of 30% to most applicable eggs and egg products (Table 1).
Table 1 Taiwan's most-favoured-nation tariff rate applied to affected eggs and egg products
HS code
Description
Max. MFN applied tariff
0407.21.00.00
Chicken eggs in shell, fresh
30%
0407.90.00.00
Birds' eggs, in shell, preserved or cooked
30%
0408.19.10.00
Egg yolks, frozen
30%
0408.99.10.00
0408.99.99.00
Whole eggs, frozen,
Other similar articles
30%
25%
Source: WTO 2023, DAFF 2023
Australian exports of eggs
Australia is a small exporter of eggs in shell, which includes both fresh and preserved eggs. Trade in eggs to Taiwan was restricted following an outbreak of avian influenza in Victoria in 2020. Taiwan re-instated trade for Australia's eggs sourced outside of Victoria in 2021.
In 2022–23, Australia's largest markets for eggs, in shell, by value (A$13.7m) were Hong Kong (24%), Vanuatu (22%) and Singapore (18%) (Figure 1). Taiwan was the fourth largest destination and accounted for 12% in the same period. Other bird egg products (not in shell) exported by Australia were worth A$2.1 million with the majority going to Hong Kong (50%) and New Zealand (39%) (ABS 2023).
Australia exported A$0.7 million (239t) worth of eggs, in shell, to Taiwan in 2021–22. In 2022–23, the value of eggs to Taiwan has grown to A$1.6 million (+119%) (ABS 2023).
Figure 1 – The value (A$m) and share of Australian bird eggs (in shell) exports by destination, 2022–23
Global exports of eggs UK
The EU is the largest exporter of eggs, providing approximately 61% of egg exports globally between 2019 and 2022, followed by the United States (11%) and Türkiye (6%) (Figure 2). Australia accounted for less than 1% of global egg exports in the same period.
Türkiye and Brazil had also been supplying to Taiwan during their egg shortage, however, these have been halted following the detections of banned carcinogens and veterinary drug residues (in Mandarin) in consignments to Taiwan.
Figure 2 – Top 5 exporters of eggs and egg products by value, 2011 to 2021
Further Information
The department has published two Market Access Advices (2023-03 and 2023-09) on these changes.
Import conditions for eggs and egg products to Taiwan can be found in the Manual of Importing Country Requirements (MICoR).
The Australian Government's network of Agriculture Counsellors provided information for this article. More information about the Agriculture Counsellor network, including contact details, are available on the Department of Agriculture, Fisheries and Forestry website.
Go further, faster with Austrade
Go to Austrade's Go Global Toolkit to learn the export basics, find the right markets and understand market requirements.