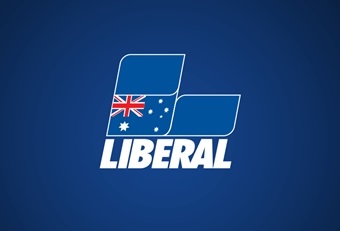 5th anniversary of the National Apology to Victims and Survivors of Institutional Child…
Thank you very much, Mr Speaker.
I thank the Prime
Minister for his heartfelt words.
I join with him to
commemorate the 5th Anniversary of
the National Apology to Victims and Survivors of Institutional Child Sexual
Abuse.
It's hard to
believe, of course, that – as of the 22nd
of October – five years have passed since Prime Minister Morrison delivered the
National Apology.
It's hard to believe
that – as of the 15th of December –
six years will have passed since the Royal Commission presented its final
report to the Governor-General.
Yet to revisit that
report today – to again read the personal stories and impacts on victims and
their families – is no less breathtaking than when it was first published.
In volume 13, for
example, there is 'Amelia's' story.
She recounted her
experience as an 11-year-old primary school student in the 1970s.
Amelia's deputy
principal had singled-out her and four of her female pupils.
Her friends.
He promised to make
them prefects when they reached Year 6, provided they stay after class and read
aloud to him.
The Royal Commission
report says, and I quote:
'… he stood up and
walked over to her. He put his hand under her skirt and commanded her to open
her legs… 'Amelia' and the other girls were abused once a week for one year.'
I have omitted the
more confronting parts of that account.
But frankly, we only
do a service to perpetrators of this evil crime if we don't speak frankly about
the depravity of their actions.
It's an
uncomfortable subject.
It's difficult to
talk about.
But we must be
upfront and frank and open.
This is the advice
of many child protection advocates, including the Morcombe Foundation.
We have to have that
conversation.
It is a crime type
that we don't see on our television screens of a nighttime.
We don't see the
CCTV footage from a stolen vehicle doing a ramraid somewhere.
It's a crime that
largely goes unspoken.
But it's important
that we hear the detail, as confronting as it might be.
Now, this account is
just one person's terrible experience among tens of thousands of children who
have been sexually abused in more than 4,000 institutions over the course of 90
years.
Every one of these
personal accounts speaks to a national tragedy as the Prime Minister rightly
pointed out.
As we commemorate
this 5th anniversary of the National
Apology, I want to pay tribute to several people.
I acknowledge the
former Prime Minister, Julia Gillard, who instigated the Royal Commission in
2012.
The Royal
Commissioners – and the public servants who supported them – listened to more
than 8,000 stories, 1,000 submitted written accounts, and more than 42,000
phone calls.
I recognise former
Prime Minister, Scott Morrison, who made the National Apology in this place in
2018.
As he eloquently put
it then, it was, and I quote: 'a sorry that dare not try and make sense of the
incomprehensible or think it could.'
I thank my Coalition
colleagues – past and present – for responding to the Royal Commission's
findings and the actions we took as a government to prevent and respond to
child sexual abuse.
We implemented
strategies. We funded initiatives. And we created institutions like the
Australian Centre to Counter Child Exploitation.
I express the
Opposition's gratitude to the Albanese Government for carrying on the important
work, especially through the National Redress Scheme.
More than 31,800
applications have been received.
Around 13,800 are
finalised.
And more than 13,000
payments totalling more than $1.1 billion dollars have been made.
I note, too, that
the Government has released its final response to the final report of the
second-year review of the National Redress Scheme.
The Opposition
thanks and supports the Government's commitment to improving the Scheme for
survivors – building on the efforts of the former Coalition Government.
But most importantly
today, I want to again commend the 17,000 victims and survivors who shared
their terrible stories and provided evidence to the Royal Commission.
As a House today we
salute your courage.
And to every victim:
Those who spoke up.
Those who
understandably couldn't.
And those who, ever
so sadly, took their own lives to end the pain.
We, as a House,
express our sorrow for what you endured – that you had to tolerate the
intolerable.
And we recognise
that your suffering was a result of failures, of many failures, through
society:
Failures in our
institutions.
Failures in our
criminal justice and child welfare systems.
And failures in the
leadership.
And so many victims
and survivors, it means that the passing of time will neither have dulled their
torment nor diminished their trauma.
But I imagine every
victim and survivor would want our nation to do its utmost to prevent other
Australians from suffering similar horrors to those which they endured.
Prime Minister, we
extend the offer again today of bipartisanship for our country to commit to a
Royal Commission in relation to child sexual abuse within Indigenous
communities.
No Australian is naïve enough to believe that this crime type is not still
taking place in homes, in classrooms, in churches around the country, but the
prevalence within Indigenous communities is significant and not to be ignored.
Now is a time to do
what is right.
Now is a time to act
with courage.