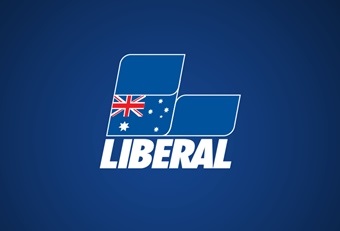 An open letter to Labor concerning national security
Our nation's two major political parties, the Labor Party and the Liberal Party, inevitably differ on policy issues and approaches. ­Regardless of whether we are on team red or team blue, however, we all love our country.
Whether our party is in government or in opposition, there is no higher duty than working in a bipartisan manner to keep Australia safe. National security is an issue beyond politics.
Australians expect us to put aside internal party politics in the national interest. We are living in precarious times.
As both the Prime Minister and Defence Minister have noted, today we confront the most challenging strategic circumstances since the Second World War. Mr Albanese and Mr Marles have not made this characterisation lightly. Their statements are informed by the best intelligence as well as what every Australian is witnessing with their own eyes.
In AUKUS, we have embarked upon the great endeavour of securing peace through deterrence. Core to deterring aggression is working with the US and UK to develop an array of advanced defence capabilities, including Australia's acquisition of a fleet of conventionally armed nuclear-powered submarines.
In bolstering our defence capabilities, Australia will make a necessary and important contribution to the efforts of a network of nations committed to maintaining peace and stability.
AUKUS is a multigenerational mission. And its success requires nothing less than an enduring bipartisanship among the major parties of our three countries. Prior to the last election, the Labor Party commendably committed to carrying forward the work of AUKUS. And the Coalition has naturally provided bipartisan support as AUKUS's author.
Regrettably, we now hear that there are moves afoot among more than 40 local ALP branches and parts of your party's rank-and-file to oppose the AUKUS security pact and even call for its abolition. We have heard AUKUS labelled "monstrous" amid claims that it "contributes to a regional arms race".
And yet, we cannot ignore the facts. Whether it is in Eastern ­Europe or the Indo-Pacific, we are again reckoning with the unpeaceful. Authoritarian regimes have become emboldened and willing to use deception, coercion and force to exert influence and achieve their national ambitions at the expense of global peace and stability which has been the motor of human progress and prosperity.
As we know from history – distant and near – the inability of democratic nations to deter and respond to militarised and aggressive authoritarian regimes is the greatest threat to peace.
For our country, AUKUS is our best chance to safeguard Australians today and tomorrow so the horrors experienced by our forebears remain confined to the history books. It is hardly controversial to state that some rank-and-file members of the Labor Party have a strong anti-American sentiment. Others are opposed to Australia acquiring nuclear-powered submarines, given the Labor Party's historic anti-nuclear proliferation stance. These positions, however, are the result of vested interests and symbolism, rather than the national interest and pragmatism.
Sadly, we saw the culmination of this approach last week when Labor chose to recognise Israel's West Bank settlements as "occupied Palestinian territories" and "illegal under international law" – a move which, while appealing to parts of the Labor Party, is nonetheless antithetical towards advancing a lasting two-state solution. For the security of our nation, we cannot afford to have Labor factionalism determine foreign or defence policy.
The same goes for energy policy. The Labor Party's pre-election commitment to AUKUS and Australia's acquisition of nuclear-powered submarines comes with an obligation to dispose of nuclear waste and the reactors, come their end-of-life, on our shores. In this, Labor has given licence to a discussion on the development of a domestic nuclear-power industry – one which builds on the work of ANSTO and the more than 60-year-old Lucas Heights nuclear reactor.
The time has come to cast aside antiquated thinking on nuclear power – just as more than 50 other countries are doing – and discuss the undeniable benefits of new small and micro modular reactors. If this technology can power our submarines, it can surely help power our nation too – as a companion to renewables, not a competitor.
Nuclear is the only credible and proven source of power to allow Australia to reach net-zero emissions. For the sake of our children and theirs in turn, a bipartisan embrace of nuclear power will deliver a better environment, cheaper electricity and more reliable power in the years ahead.
In writing to you today ahead of your national conference, I appeal to the best nature of Labor Party members to vote down those motions which oppose AUKUS. In these times, we all need to put the national interest ahead of sectional interests; the safety and security of our nation ahead of factional fights. We need to send a message to our allies and any adversary that when it comes to national security, the Australian parliament stands united. In that spirit, let the Labor Party and the Liberal Party stand together in our support of AUKUS and our determination to deter aggression and maintain peace.
If we can do that, then I am sure we can begin to see the benefits of AUKUS in not just ensuring our national security but also in helping to shore-up our energy security and achieve our environmental goals too.