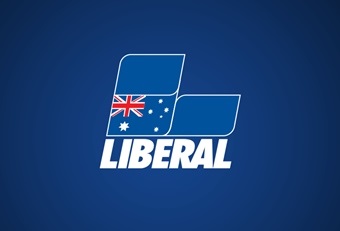 Labor's Big Australia keeps getting bigger
Australia is on track to have a record additional 520,000 people arrive this year.
More than 390,000 people arrived in Australia in the year to September and if this trend continues, more than 520,000 additional people will arrive in 2023.
Australians who can't find a place to live or are struggling to pay multiple rent increases will be asking Labor: where will all these people live?
The Australian Bureau of Statistics arrival and departure data published today found net permanent and long-term arrivals in September was the highest on record for September at 38,520 people.
Labor has blamed too many people arriving and not enough people leaving the country; 500,000 people flying into the country and the only person flying out is the Prime Minister.
Labor says they aren't running a Big Australia policy, but judge them on the facts not their rhetoric:
Latest figures

Before Labor were elected

Increase under Labor

Temporary visa holders

2,639,862

1,824,912

+814,950 (+44.7%)

International students

664,178

336,844

+327,334 (+97.2%)

Temporary graduates

193,277

97,089

+96,188

(+99%)

Temporary workers

354,321

156,012

+198,309 (+127%)
Australia's population is growing faster than at any time in the last 70 years. And Australians are being squeezed by Labor's rental crisis:
The national rental vacancy rate hit a new low of just 1.02% in October (Proptrack 9/11/23)
Advertised rents (for new leases) are 30 per cent higher than pre-pandemic levels (RBA, 9/11/23).
"The Australian rental crisis is getting worse, spreading from capital cities to regional areas…(with) little to no affordable options for vulnerable renters in Australia, including pensioners and single parents." SGS Economics and Planning Rental Affordability Index November 23
The Australian people can see the record arrivals are fuelling the rental crisis, increasing congestion, and putting a strain on government services and the environment.
This Labor Government has boasted about the millions of dollars it has poured into granting more visas faster, so even more people can come to Australia.
Labor issued 369,979 student visas offshore last financial year, which is 126,239 more than the previous record-breaking year in 2018-19; that was also a year when Australia wasn't facing a rental crisis.
Labor's Immigration Minister Andrew Giles says the answer to the housing shortage is to bring in more people to build houses. But where will those people live, Minister?
The Australian people know that every person that arrives in this country needs a place to live, and the experts agree that the rental crisis is being driven by Labor's Big Australia:
"Strong population growth has added to demand for rental properties, particularly in major cities." Reserve Bank of Australia 9/11/23.
"The rapid recovery in migration is adding to pressures in the housing market". Treasury Secretary Steven Kennedy, 25/10/23.
"Current immigration levels are running well in excess of the ability of the housing industry to supply enough homes exacerbating an acute housing shortage and poor housing affordability." AMP Chief Economist Shane Oliver, 20/9/23.
"That is an enormous adjustment for an economy to bring in 500,000-600,000 people. If they're in family groups … we're talking about another 200,000 homes. No wonder we've got rental shortages in Australia." Former Treasurer Peter Costello, 13/11/23.
"The government is doing the opposite – it's doing its bit to increase inflation and make life tougher for borrowers, in two ways: through "cost-of-living relief" subsidies and, most of all, through immigration." Financial journalist Alan Kohler, 9/11/23.
"The problem for the Albanese Government is that it cannot deny the blow out in net migration under its watch." Former Deputy Secretary at the Department of Immigration Abul Rizvi, 9/11/23.
"Immigration is a really big driver of housing demand and from our perspectives, from one of the largest providers of home loans in the market, it's a material driver." ANZ chief executive Shayne Elliott 13/11/23.
"Most overseas migrants do rent upon arrival, and we've got record levels of overseas migration into Australia. 61% of people arriving from overseas are temporary visa holders so that does mean they're much more likely to weigh into the rental market, so it is placing additional pressure on an already strained rental market." Domain Chief of Research and Economics Dr Nicola Powell, 9/4/23.
The Australian public has every right to be confused by the mixed messages they are hearing from this Labor Government.
In April, Home Affairs Minister Clare O'Neil told the National Press Club she didn't want a big Australia but, "it's probably inevitable that we will run a slightly larger migration program over time".
An additional 500,000 people arriving in the country is not a "slightly larger" migration program. It's a Big Australia.
The previous Labor Home Affair spokesperson Kristina Keneally argued before the election that immigration should fall. "Do we want migrants to return to Australia in the same numbers and in the same composition as before the (Covid) crisis? Our answer should be no," she said.
The Coalition wants a better Australia not Labor's Big Australia.