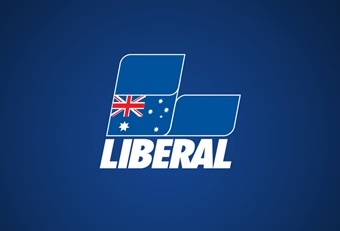 Mateship in a vacuum: Secret emails reveal Ed Husic and PMO HID space cuts from US allies
A series of secret emails have exposed Industry Minister Ed Husic and the Prime Minister's office directing Australian public servants to hide the axing of a key national security space program from our most important ally and partner in critical space technology, the United States of America.
The emails capture correspondence between Minister Husic's office, public servants in Australia and in the Australian Embassy in Washington DC, relating to the axing of the $1.2 billion National Space Mission for Earth Observation satellite program.
The now declassified emails reveal that behind Labor's soaring rhetoric and slick photo ops is a disrespectful and dysfunctional management of the US relationship.
In directing public servants to deliberately keep the United States in the dark about this major change to Australia's space policy settings until just hours before it would be announced, and after media outlets had been tipped off, this Labor Government has breached faith with our most important ally.
Shockingly, it fell to a public servant in Australia's Embassy to plead for permission to brief the White House's Space Council (NSpC) after the briefings that had been locked in with the White House and NASA were cancelled at the direction of the Minister's office. This request was initially refused, but eventually accepted.
But for Australia's extraordinarily capable diplomats, the Prime Minister would have had our most important ally learn about Australia's 180 degree turn on space policy in media reports.
This is not how we treat our mates.
Deputy Leader of the Opposition and Shadow Minister for Industry, Sussan Ley said that given Australia faces the most dangerous strategic circumstances since the Second World War, our country's future depended heavily on our partnership with the United States.
"It is very disappointing that the Albanese Government has been caught secretly plotting to deliberately keep the United States Administration in the dark about cuts to space," the Deputy Leader said.
"Building the industries underpinning AUKUS demand close communication and solid relationships with the United States – this breach of trust by Ed Husic places all of this at risk.
"These secret moves show that Ed Husic knew the United States would be disappointed by Australia's cuts to a critically important national security industry. I suspect the US will be wondering if Ed Husic can be trusted to deliver the industrial policies needed to realise the grand ambitions of AUKUS."
Shadow Minister for Science Paul Fletcher said Labor's decision to axe the $1.2 billion National Space Mission for Earth Observation program shows they do not comprehend the important role our space industry plays in Australia's scientific, economic and diplomatic future.
"Labor's appalling behaviour towards the United States, in deliberately holding them out in the cold on the decision to cancel this important space program, demonstrates a lack of respect for our closest ally," Mr Fletcher said.
"Our space industry will be worse off because of this axing and the deliberate and arrogant handling of the axing with the United States. The space sector must be wondering how they are better off under the Labor Government."
Ed Husic claims to be someone who wants to 'build things in Australia', yet with every decision he makes, Australia's industrial base diminishes.
In this latest episode, in conjunction with the Prime Minister's office, he has now diminished our standing in Washington at exactly the wrong time.