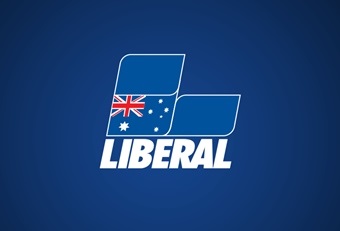 Regional Australians continue to suffer a healthcare crisis – Butler must act now
The Albanese Labor Government continues to
politicise the health of regional Australians rather than take real action,
Shadow Assistant Minister for Regional Health Anne Webster says.
On Wednesday, Health
Minister Mark Butler will announce a review into the Monash Modified Model, the
District of Workforce Shortage and Distribution Priority Areas (DPAs), which
effect the distribution of doctors throughout Australia.
"I have been calling
for a review of all of these challenges for months but Minister Butler fails to
acknowledge his Government bled the regions of doctors by expanding the DPAs,"
Dr Webster said.
"He opened the door
for International Medical Graduate Doctors to leave the regions for peri-urban
settings, with exits from regions increasing by 57 per cent in the first 6
months after his policy change. This has been a major factor in GP clinics
closing in Mallee and around Australia.
"Regional health is
in crisis, as I have been saying since my appointment as Shadow Assistant
Minister in December. Action and funding is needed to address regional health
issues now, not after another review that will only confirm what regional
Australians and our health workforce already know. In fact, the Coalition set a
number of these reviews in motion 20 months ago.
The Minister's
announcement comes after the Coalition-instigated Strengthening Medicare
Taskforce which recommended the creation of an independent workforce planning
agency, expanded training pathways for doctors in regional and remote areas and
greater incentives for practitioners to work in regional Australia. These were
already key initiatives of the Coalition Stronger Rural Health Strategy.
"Minister Butler's
proposed Distribution and Thin Markets Review shows how thin the Albanese Labor
government has been on action, thin on funding and thin on caring about the
plight of regional Australians," Dr Webster said.
"The Coalition's
strategy included a range of incentives, targeted funding and bonding
arrangements that give doctors more opportunities to train and practice in
rural Australia. It also strengthened the role of nurses and allied health
professionals to deliver more multidisciplinary, team-based models of primary
health care. Initiatives such as the Murray-Darling Medical Schools Network,
Junior Doctor Training Program and More Doctors for Rural Australia program
were all targeted to improve access to doctors for people in regional
Australia.
"Regional
Australians collectively are missing over $6.55 billion annually in spending on
healthcare access compared to those in the city, according to the
Nous Report commissioned by the National Rural Health Alliance.
"Without doctors
providing primary care in regional Australia, the health costs are falling on
stretched regional emergency departments. Only 6.5 per cent of total Government
health funding goes to General Practice. Government spending on an equivalent visit
to the GP is $80 compared to an Emergency Department visit for the same illness
at over $600. Primary Care needs more funding as it keeps people out of
hospital. Funding for Regional Primary Care is essential for efficient and
effective regional health care delivery."