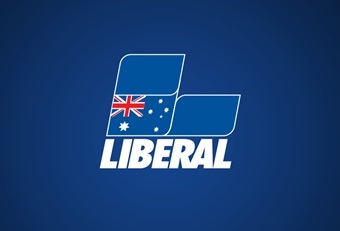 Sneaky Albo's secret small business tax grab
It has been revealed that the Albanese
Government is secretly reaping hundreds of millions of dollars from tens of
thousands of Australian businesses through a compulsory tax, the 'Skilling
Australians Fund' levy, which should be being allocated to specific skills
projects with state and territory governments but is instead being banked to
Labor's Budget bottom line.
The Skilling
Australians Fund was established as an ongoing arrangement by the Coalition
Government in 2017 to ensure the businesses that benefit from employing
migrants also contribute to skilling Australians. It established a direct link
between the levy and skills projects that have benefitted hundreds of thousands
of Australians to gain in-demand skills.
If a business wants
to bring in a skilled migrant they are required to pay up to between $3000 and
$5000 dollars per worker once off or between $1200 and $1800 yearly through the
levy. This funding is then allocated to specific skills projects to support
Australians to gain training for in-demand jobs.
The Fund was managed
through the National Partnership on the Skilling Australians Fund between the
Commonwealth and states and territories which ran from 1 July 2018 to 30 June
2022 when it lapsed. Over a year after the agreement concluding a new agreement
has not been reached.
The Albanese
Government has confirmed it is still collecting money through the levy and is
banking the money in to consolidated revenue.
Deputy Leader of the
Opposition, Shadow Minister for Skills and Training and Shadow Minister for
Small and Family Business, Sussan Ley said the revelations confirm thousands of
hard-working Australian business owners are being ripped off by Anthony Albanese
in the middle of a cost-of-living crisis.
"Australian business
owners will be rightly outraged to know that Anthony Albanese is using a levy
they pay in good faith to prop up Labor's budget bottom line – this money is
supposed to be guaranteed to go towards skilling Australians not paying for Labor's
pet projects," the Deputy Leader said.
"The Coalition will
always stand for skilling Australians, today businesses see yet again that when
Labor can't manage money, they come after yours – this is very sneaky stuff
from Anthony Albanese."
This revelation
comes as the Albanese Government's recently released review: A
Migration System for Australia's Future, refuted complaints from
small businesses about the costs of the levy, arguing the levy could be
"justifiably higher".
According to
official Government figures the levy raised over $73 million in the final
quarter of 2022 alone and over $250 million over 2022.