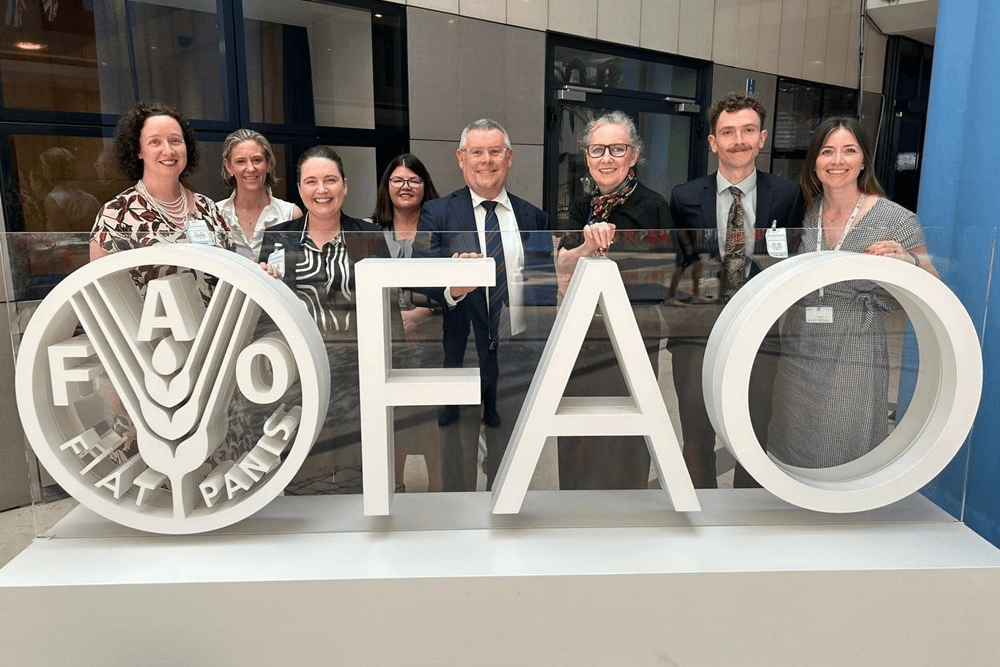 Minister Watt meets counterparts in Rome and New Delhi
Senator the Hon Murray Watt, Minister for Agriculture, Fisheries and Forestry recently attended the United Nations Food and Agriculture Organization (FAO) Ministerial Conference in Rome, and then travelled to New Delhi and Mumbai to meet with key Indian ministerial counterparts.
In Rome, Minister Watt led Australia's delegation at the biennial FAO Conference, and gave an address on Australia's work to improve water efficiency, as well as challenging countries to deliver more open, transparent and rules-based trade to remove harmful subsidies and improve food security globally.
While in Rome, Minister Watt also held a series of meetings with ministers from the European Union, China, the Pacific, Americas and Africa to discuss and progress trade priorities and enhance international cooperation including:
seeking a better deal for Australian agriculture under the proposed Australia-EU Free Trade Agreement,
seeking to remove current trade impediments for products such as wine, barley and rock lobster into China,
working with like-minded countries to promote free, fair and open trade, a no 'one-size-fits-all' approach to sustainable agriculture, and,
building on our relationships with our Pacific neighbours.
After travelling to New Delhi, the minister advocated for improved agricultural market access under the Australia-India Comprehensive Economic Cooperation Agreement (CECA), and discussed how we can expand on existing cooperation efforts to maximise benefits of trade for both countries.
The minister and an industry delegation also met Indian importers and business associates to explore opportunities to broaden, strengthen our trade relationship with India.