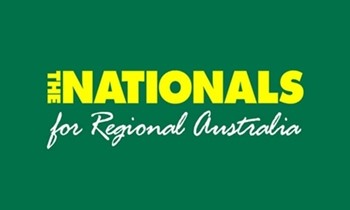 Landholders impacted by the current flood event across NSW can now access immediate support through the reactivated Agriculture and Animal Emergency Services hotline on 1800 814 647.
Nationals Minister for Agriculture Dugald Saunders said significant work has already been undertaken as part of the flood emergency response to provide support to communities as quickly as possible.
"The NSW Government put plans and processes in place in anticipation of this flood emergency to ensure we were ready to respond and provide immediate support to primary producers, landholders and the broader community," Mr Saunders said.
"Although the full extent of the damage across the State is varied and yet to be realised, we are providing emergency support to landholders, including providing emergency fodder, animal assessments and welfare checks, and emergency safe places for livestock and domestic animals.
"As the flooding continues to unfold in the coming days, the staff on the ground and in the response centres will adapt as required to provide the necessary support for local landholders and community members.
"The Department of Primary Industries and Local Land Services are working together to assist landholders and communities with animal welfare and agriculture related issues arising from the current flood event devastating NSW."
Nationals Minister for Emergency Services and Resilience and Minister for Flood Recovery Steph Cooke said an animal-safe space at Castle Hill is now open to temporarily house livestock and domestic animals, with the potential for more sites to operate in the coming days.
"With further heavy rainfall forecast, landholders and community members are urged to move their livestock and domestic animals to higher ground and consider evacuating animals, where safe to do so," Ms Cooke.
"With many properties impacted by flooding this hotline will help landholders manage their livestock and animals and keep them safe as this flooding continues."
To keep up to date with the latest information, visit www.nsw.gov.au/floods, dpi.nsw.gov.au/floods or www.lls.nsw.gov.au/help-and-advice/emergency-and-biosecurity/floods.
---
The content above from the originating party/author(s) may be of a point-in-time nature and edited for style and length. The views and opinions expressed are those of the original author(s). View original.
AusPol.co Disclaimer