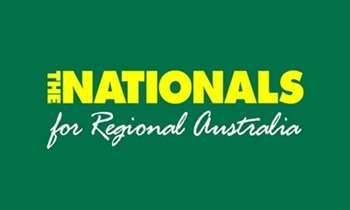 Clarence Valley Anglican School Year 11 student Caleb Harrison won't regret penning a 1,000 word history essay after his work won him an 11-day, NSW Government organised and ClubsNSW funded tour of historic World War II sites in the United States and Japan.
After meeting Caleb and his proud mum Jackie in Grafton and reading his essay, Clarence Nationals MP Chris Gulaptis said it was easy to see why he was just one of six students across NSW to win a place on the ClubsNSW Premier's WWII Memorial Tour.
Caleb told Mr Gulaptis he was grateful, considering few people will ever have the chance to delve this far into the history of some of the most pivotal moments of World War II.
"This opportunity will allow me to see parts of the world I have never experienced before. New cultures, new people and new perspectives," Caleb said.
ClubsNSW CEO Josh Landis welcomed the announcement of the winners and said ClubsNSW was proud to teach a new generation about significant moments in our history.
"What an incredible opportunity for these Year 11 students to learn about history first-hand, and witness the sacrifices made by those on both sides of World War II in the Pacific," Mr Landis said.
"Clubs and the veteran community are intrinsically linked, which is why ClubsNSW is honoured to fund this program.
"This is a fantastic opportunity for high school students to revisit a defining moment in our history and learn about the contributions and sacrifices made by those on the front line."
The group will depart Sydney on Thursday July 21 and return on Sunday July 31.
To read Caleb's essay, please click on the link below.
https://www.nswnationals.org.au/wp-content/uploads/2022/06/Essay-By-Caleb-Harrison.pdf
---
The content above from the originating party/author(s) may be of a point-in-time nature and edited for style and length. The views and opinions expressed are those of the original author(s). View original.
AusPol.co Disclaimer