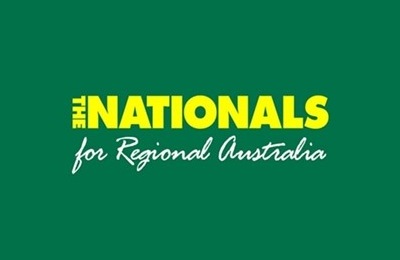 First sod turned for new Coffs ambulance station
The Coffs Harbour community is a step closer to a new ambulance station with Nationals Minister for Regional Health Bronnie Taylor and Nationals Member for Coffs Harbour Gurmesh Singh turning the first sod to mark the beginning of construction at the Marcia Street site.
Mr Singh said the new station will replace the existing station at Coffs Harbour Health Campus and boost frontline emergency care in the region.
"It is an exciting day for our community to see construction now underway on our new ambulance station which will be a game changer for our local paramedics," Mr Singh said.
"This new station has been designed and tailored to the needs of the Coffs Harbour community and will enable paramedics to continue delivering high-quality emergency healthcare.
"The new Coffs Harbour Ambulance Station will also support the existing ambulance station recently completed in Sawtell and the refurbishment of Macksville station which is nearing completion."
Coffs Harbour Ambulance Station is being constructed by Patterson Building Group, and will feature internal parking for up to 12 emergency ambulance vehicles, relief accommodation for paramedics, an internal wash bay, administration and office areas, logistics and storage and staff parking.
Mrs Taylor said the new state-of-the-art station is set to be completed early next year.
"The NSW Government is committed to investing in rural and regional health infrastructure to support better health outcomes for local communities," Mrs Taylor said.
"Today's sod turn is the next step in delivering a new ambulance station for the Coffs Harbour community, ensuring local paramedics have access to the latest facilities to provide the best emergency medical care needs to our local communities, now and into the future.
"Our paramedics need the best possible workplace to provide emergency medical care to the community, and this new station will make a real difference to their working environment."
Northern NSW Acting Associate Director of Clinical Operations Damian Hughes said NSW Ambulance and Health Infrastructure worked to identify the new location using best practice demand modelling software which maps Triple Zero calls, and determined Marcia Street as the most suitable location for mobile emergency care in the region.
"The new Coffs Harbour Ambulance Station is being built in the optimal location and will enable paramedics to deliver the best out of hospital emergency care to the Coffs Harbour community," Mr Hughes said.
The Rural Ambulance Infrastructure Reconfiguration program (RAIR) is the single largest investment in regional NSW Ambulance's 127-year history, with 24 new or upgraded ambulance stations already delivered as part of the $132 million Stage 1 of the program. Another $100 million investment into ambulance assets is being delivered under Stage 2 of the program.
NSW Ambulance will recruit 2,128 new staff and open 30 more stations after a $1.76 billion boost announced as part of the NSW Government's 2022-23 Budget.
The $1.76 billion over four years will provide NSW with 1,858 extra paramedics, 210 ambulance support staff, 52 nurses and eight doctors.
---
The content above from the originating party/author(s) may be of a point-in-time nature and edited for style and length. The views and opinions expressed are those of the original author(s). View original.
AusPol.co Disclaimer