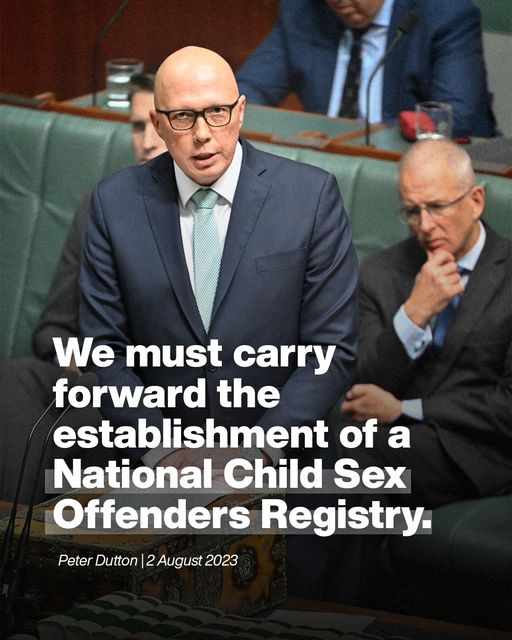 Protecting our children's safety and innocence is the most important duty that we can undertake.
It is hard to comprehend the depravity of what's been uncovered by our law enforcement agencies this week.
We
need to do everything we can to support our law enforcement agencies who work tirelessly every day to ensure the despicable crime of child abuse has no place in our society.
As Minister for Home Affairs, I proposed that a National Child Sex Offenders Registry be established. The time for serious contemplation and implementation of that registry has now come.
We must send a clear message of support to everyone involved in protecting children around the country.