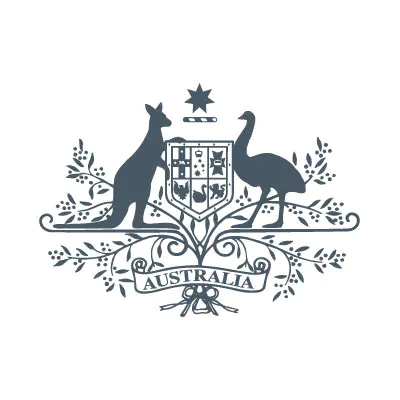 2HD Newcastle Breakfast with Richard King
RICHARD KING, HOST: Good morning, Prime Minister.
ANTHONY ALBANESE, PRIME MINISTER: Good morning, Richard. Good to speak with you again.
KING: Likewise. You will be in Newcastle today, literally turning the first sod on the new terminal at Newcastle Airport. Good to see you in God's own country again today in the heart and soul of Australia, Prime Minister.
PRIME MINISTER: Indeed, Newcastle and the Hunter has powered Australia for such a long period of time. This airport upgrade will, of course, be very important for more and more visitors to visit Newcastle and the region. There is a real potential for enormous growth. You've got a great city of Newcastle, you've got the wonderful wineries of the Hunter Valley, you've got beautiful Port Stephens and some of the best beaches in the world, and of course, you've got a footy team that goes okay too. That people can visit there and drop in, and so this airport upgrade is much needed and I'll be very pleased to be there with Meryl Swanson and others this morning.
KING: A major infrastructure project. And on the subject of infrastructure, I spoke yesterday with Reg Kidd, he's the chair of the NSW Farmers Energy Transition Working Group. He said there's been an abject failure to properly plan for a transition away from coal fired electricity and the pressure is now on the new Governments to make things right. And obviously, power lines connecting these major renewable projects to the grid is a huge problem and a huge project and a lot of people argue we're behind the eight ball. I notice your Government is, to head off the backlash from particularly rural communities affected by these proposed high voltage transmission lines, I see you've launched a review, has there been a lack of consultation up to this point?
PRIME MINISTER: Well, we want to make sure that it's got right. This is an important transition that is occurring. We need to bring the energy grid into the 21st century and what we're suffering from is ten years of delay. I mean, it's absurd that of all of the billion dollars being spent on Snowy Hydro, for example, no one thought, 'Should we plug it into the grid?' It's like buying a new appliance and not having a plug for it. It's just absurd. And we're bringing the energy grid into the 21st century so that renewable energy projects can help to power NSW and to power the region. There has been issues of that delay for such a long period of time, but we want to make sure that we get the consultation processes right in partnership with the NSW Government.
KING: I watched with interest Linda Burney, our Indigenous Australians Minister, address the National Press Club luncheon yesterday and she said, I'm quoting here, 'I will ask the Voice to consider four main priority areas health, education, jobs and housing'. And as a number of listeners have pointed out already this morning, I mean, if this Voice is totally independent, surely you can't tell The Voice what it can and cannot say, Prime Minister?
PRIME MINISTER: No, but what you can do is to identify the priorities that you want to hear from them on. This is an advisory group and like any other advisory group, it will establish its priorities, and its priorities are the areas where we need to close the gap. When you've got a suicide rate that's twice as high for Indigenous Australians as non-Indigenous Australians, when you've got an eight year life expectancy gap, on education where you have more chance if you're a young Indigenous male, of going to jail than going to university. Then they're the practical measures that the Voice will concentrate on – I have no doubt that that will occur. And this is about just two things, it's about recognising First Nations people in our constitution, just as we recognise First Nations people at the beginning of footy games, at the beginning of my local church, at local events. Then it is about that recognition and secondly, it's just about the opportunity to listen to Indigenous people about matters that affect them.
KING: A number of commentators, Andrew Bolt being one of them, have accused the Yes side of the campaign of using bully boy tactics. Then we saw Peter Dutton on the weekend suggesting that large corporations and sporting groups should develop a spine and stay right out of it. I spoke to Angus Taylor on Tuesday, he had this to say I think.
ANGUS TAYLOR: I think sporting codes and our big businesses in the country should keep out of politics.
KING: Would you like to see more corporations and large groups actually coming out and stating where they stand on The Voice?
PRIME MINISTER: Well, they all have. You have every major sporting code, Cricket Australia, Tennis Australia, the AFL, the NRL, Basketball Australia, all coming out and making very clear their support for a Yes vote in the referendum. You have every faith group, Catholics, Greek Orthodox, the Muslim community, the Jewish community, all coming out and saying Yes to the referendum. And you have major businesses, Rio Tinto, the banks, BHP, Wesfarmers, all saying yes. Because they understand that they want this country to move forward. We're a great country, if we wake up after people vote Yes, I think Australians will think we're just that little bit greater.
KING: And yet all the polls have shown that over the last few months the Yes vote has been actually declining. Why do why do you think that is?
PRIME MINISTER: Well, I think when people concentrate on what this is about, and I hope that people really have a look at what the question is that's being asked, it's a very clear question. Do you support recognition? And then through a Voice, it makes it clear as well, the constitutional change what a Voice is. There's just three clauses. One, there shall be a Voice. Two, the Voice may give advice on matters relating to Aboriginal Torres Strait Islander affairs. And three, the Parliament remains supreme. That is, it is just an advisory body, it doesn't replace Parliament, it won't require some of the things that are being said about it. As that cuts through, as people approach the date of the referendum in the last quarter, I'm confident that people will vote Yes.
KING: Are we any closer to a date being announced?
PRIME MINISTER: Well, we'll continue to talk with the Australian Electoral Commission and talk with people about an appropriate date. But I've said now a year ago, I said it would be in the last quarter. I set out a very clear timetable for that to occur.
KING: Right. And this Yes-No pamphlet, giving both sides of the debate, I think that will be out, what, later this month, is that right?
PRIME MINISTER: That will be submitted by the Yes and No case supporters in the respective, in our Parliament and they're working on that and that will be distributed to everybody. And of course, you'll have individual campaigns as well out there, I know that the Labor Party is very united on this. But there's also prominent members of the Liberal Party, of course, including Julian Leeser, who was the person who Peter Dutton appointed as the Shadow Attorney-General and Shadow Minister for Aboriginal Affairs. He's a strong campaigner for Yes, he's someone who played a role in the development of the policy for the Voice and he'll be out there campaigning as well.
KING: Really appreciate your time this morning, Prime Minister. Thank you very much and enjoy your time in the wonderful city of Newcastle today.