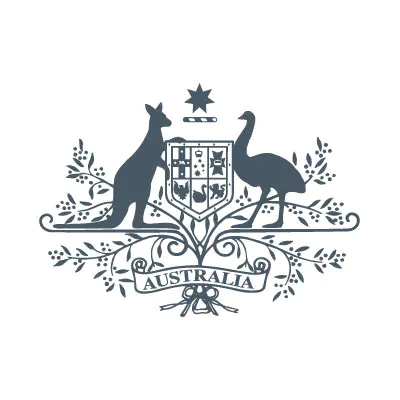 Closer cooperation with Indonesia for a stable and prosperous future
Prime Minister Anthony Albanese and His Excellency Mr Joko Widodo, President of the Republic of Indonesia, met today in Sydney for the Australia-Indonesia Annual Leaders' Meeting.
During the meeting, Leaders agreed to practical steps to strengthen the Australia Indonesia relationship to ensure it is ready to meet the challenges and opportunities of the future.
In recognition of the urgent challenge of climate change, Prime Minister Albanese announced a $50 million initiative under the Australia-Indonesia Climate and Infrastructure Partnership to attract private climate finance to Indonesia. Leaders also welcomed Export Finance Australia's plan to establish a US$200 million capital financing facility with PT Perusahaan Listrik Negara (PLN) to support Indonesia's energy transition.
As Southeast Asia's largest economy, Indonesia will play a central role in the government's Southeast Asia Economic Strategy to 2040. While our two-way trade has recovered since the pandemic and is now at record levels – with exports to Indonesia reaching $14.6 billion in 2022, Leaders agreed that there is more to be done to increase economic integration and two-way investment. They welcomed a number of new commercial deals between Australian and Indonesian business across the health, mining and digital economy sectors. The Leaders discussed the opportunities for both countries from the global transition towards electric vehicles on the road to net zero emissions. They directed officials to advance cooperation and collaboration on this vital matter.
Leaders discussed new initiatives to enable more Australian and Indonesian professionals to work in each country. This includes improved visa offerings for Indonesian business people and frequent travellers, mutual professional recognition for engineers and new pathways to support skills exchange under the Indonesia-Australia Comprehensive Economic Partnership Agreement (IA-CEPA). Leaders also welcomed plans to update the bilateral air services agreement.
Education has long been a key pillar of the bilateral relationship and a source of warm friendships between our students and young professionals. Leaders welcomed Western Sydney University, Deakin University and Central Queensland University's intention to open campuses in Indonesia, joining Monash University that opened a campus in Jakarta in 2022. More than 200,000 Indonesian students have studied at Australian tertiary institutions.
This year marks the 70th anniversary of Australia's scholarships for Indonesian students. Prime Minister Albanese announced a new program to enhance the "study in Australia" experience for Indonesians and new avenues for Indonesians to study at the growing number of Australian campuses in Indonesia. The Prime Minister also launched a revamped program to encourage more Australian students to study and learn about Indonesian language and culture.
Highlighting the strength of the Australia-Indonesia defence and security relationship, Prime Minister Albanese and President Widodo also welcomed progress towards negotiation of a treaty-level Defence Cooperation Agreement.
Leaders also discussed Australia and Indonesia's shared vision for an open, stable and prosperous region. The Prime Minister reaffirmed Australia's commitment to ASEAN centrality. Australia will continue to support Indonesia's priorities as the Chair of ASEAN in 2023.
The Prime Minister looks forward to returning to Indonesia in September for the East Asia Summit and ASEAN-Australia Summit, hosted by President Widodo.
Quotes attributable to Prime Minister Anthony Albanese:
"I thank President Widodo for joining me in Sydney today for warm and productive discussions at the Annual Leaders' Meeting.
"Australia and Indonesia, working together, are committed to meeting the challenges and opportunities of the future.
"Indonesia is a country of vital importance to Australia: its prosperity, security and stability makes the Indo-Pacific region more prosperous, more secure and more stable."