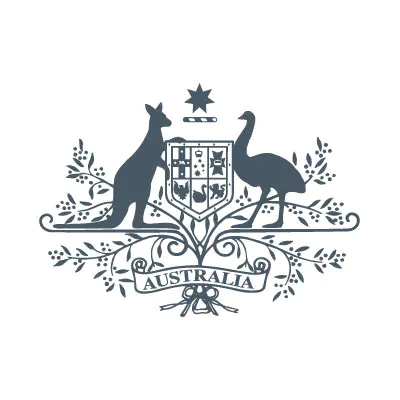 Doorstop interview – Gold Coast
ANTHONY ALBANESE, PRIME MINISTER: Well, look, it's fantastic to be here on the Gold Coast Light Rail, travelling, as we are, up towards the electorate of Fadden, towards the end of the line at Helensvale. This has been an incredibly fantastic project and shows the difference that a Federal Government that understands infrastructure and investment can make a difference. And as they are saying, we're on our way to Helensvale. And this stock is where Letitia Del Fabbro works here at Griffith University as a nurse educator. Now, when you think about the Labor Party, you think about education and you think about strengthening Medicare. And in Letitia Del Fabbro, we have a candidate for the Fadden by-election who embodies two of those great strengths of the Labor Party. Education and skills, as well as healthcare. So, I'm very proud to be launching Letitia's campaign tonight.
 
JOURNALIST: Prime Minister, the rising number of working holiday visas from July 1, do you expect that will impact workforce shortages in Australia?
 
PRIME MINISTER: I think it will have, in terms of what we're doing to address workforce shortages, one of the things I heard from the roundtable from the tourism sector is that the changes that we've made with the UK free trade agreement, as well as with the Indian agreements that were put in place will make a big positive difference to addressing the skill shortages which are here. And we'll continue to work with the community. That's why we had the tourism roundtable here. But they were all very positive about the future of the Gold Coast. There are skill shortages right around the world. We are in a globalised labour market now. And so, the Government needs to respond to that. And that's precisely what we are doing.
 
JOURNALIST: Prime Minister, we've got a growing issue here on the Gold Coast in terms of fire ants. They've now reached as far south as the Spit and Southport and they're right next to the beaches, which obviously poses major environmental risks to the Gold Coast. The Federal Government obviously put some funding towards fire ant eradication programs. Given the critical nature of this and the potential impact on tourism, is this something that the Government will look to prioritise?
 
PRIME MINISTER: We certainly are prioritising. And Senator Murray Watt, who's our Minister who's based here on the Gold Coast, I've just been in his office here on the Coast, he is prioritising this, working with state governments, making sure that we address this issue.
 
JOURNALIST: Obviously, critical to ensure that our beaches aren't forced to close because of the fire ants.
 
PRIME MINISTER: Well, it's critical that we respond. And Murray Watt is certainly doing that. He is working with the State Government to make sure there's an appropriate response.
 
JOURNALIST: Obviously, we're on the light rail at the moment. You've been a big fan of the project. You obviously helped get the funding for stage one. We're waiting for the business case for stage four at the moment. Once that gets sorted, are you going to try and fast-track, forgive the pun, the project before the Olympics?
 
PRIME MINISTER: Well, we will look at the business case. At the moment, what we do is we have a review of new infrastructure investment. That's being undertaken to make sure that we get value for money. One of the things that my Government will do is do what I did as Infrastructure Minister, which is not to get out of colour-coded spreadsheet. Can you imagine a conservative government putting in $365 million for a project in electorates that it never held? And so, that is what we did with Gold Coast Light Rail, the first stage, to get it going. It's a great project. I have been informed that just recently, this project has passed 70 million passengers. It is making an enormous difference for people who live here on the Gold Coast, but also for visitors on the Gold Coast. And it made an incredible difference during the Commonwealth Games. And certainly, infrastructure investment, we have made a substantial commitment to the Olympic Games that will be held here in Southeast Queensland in under a decade's time now. And we'll continue to work with the Queensland Government on those issues. But on infrastructure projects, we'll look at the business case, we'll make sure that dollars go to where they're needed and where they'll make a difference to drive productivity and to really transform communities. Thank you.