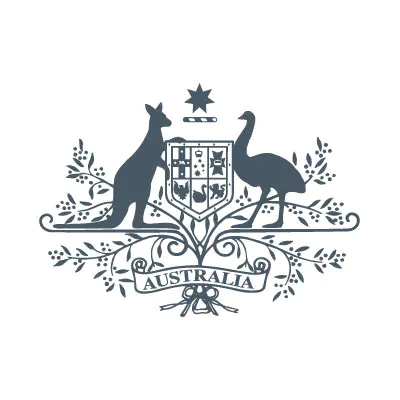 Doorstop Interview – Loomberah | Prime Minister of Australia
REBECCA REARDON, GRAINS AUSTRALIA: Thank you very much for coming today, everybody. And thank you very much Kevin Tongue for lending us his barley field today. Kevin's actually away. The barley announcement is absolutely fantastic for growers. It means more money in our pockets with a $20 freight differential advantage that we've got to China. And it means that we're able to get a premium for our quality barley that we actually grow and put out into the world market. So we're really excited. We want to thank the Government. We want to thank industry who really come together and taken a coordinated approach on this. So it's fantastic be at this point and let's hope it's onwards and upwards for other products as well in agriculture. On that note, I'll hand it over to the Prime Minister. Thank you very much for coming to the country. We love people to come to the country and see what it's all about in the regions.
ANTHONY ALBANESE, PRIME MINISTER:Thanks very much, Bec. And it is fantastic to be here. And I do want to thank Kevin for having us here on his property. Look, this was just a great announcement. It's a great announcement for Australia's farmers. It's a great announcement for our national economy as well. We have said that we want to cooperate with China where we can. We'll disagree where we must, but we'll engage in our national interest. And I've got to say that the way that my Government has worked with industry, with peak farming organisations to make sure that we were on this one page, to make sure that we have delivered this outcome is very satisfying indeed. Australian barley is the best in the world. It produces, therefore, the best beer in the world, as well as other products. And it's good for Australia to be able to export our barley to China, but it's also good for China to receive that barley as well. This will make an enormous difference. The industry was worth in exports to China over $900 million in 2019. Today, the prospects are it's worth substantially more. And that is why this is a sensible decisionto remove the impediments that were in place. Australia will continue to argue for Australia's national interest, for the removal of other impediments, including on the wine sector, including on seafood. But we are making progress. We've made some progress in meat. We've made progress in timber. We've made progress now in barley. Overnight we've had the decision that Australiawill be put down as a destination being encouraged for Chinese tourism here in Australia by the Government of China. What that means is the potential of almost $2 billion the Chinese tourism market was worth to Australia on an average annual basisjust a few years ago. Those jobs that are created through that tourism, many of which are in regional Australia as well. So, we very much welcome that decision. Australia needs to engage with the world. One in four of our jobs is dependent upon our exports and our trade. And that's why we have an interest in making sure that we have stable relations with our neighbours, that we continue to work in the years ahead to make sure that it works in all of our interests. We do live in a globalised world. We can't have an isolationist view. And as we go forward, located as Australia is in the fastest growing region of the world in human history. You are seeing a rising middle class, not just in China, but in Vietnam, in Indonesia, in Malaysia, in. Philippines, throughout this region. What that represents is a potential growth in market, a potential growth in demand for quality products. And one of the things that Australia produces and our farmers produce the best products in the world. We have this pristine, clean, green environment here in Australia. And that's why our produce, our barley is without doubt the best of the world. But it's not just our barley. And that's why we need to maximise productivity. We need to deal with drought resilience. And today I've made announcements about that as well going forward. We want to work with our farmers in a constructive way. And we can see the results with this announcement that was made last weekend. And here we see the product that will benefit from it.
JOURNALIST: Prime Minister, heavy sanctions do remain in place for wine, beef and cotton. What trade improvements do you need to see before locking in that visit to China?
PRIME MINISTER: Well, the visit to China is not a transactional relationship. If we put that forward, then they'll put forward where they have differences with Australia and we'll end up not making progress. I say that we need to engage in our national interest. That's what I'm doing constructively. I have been invited to visit China. I do want to visit China. We will engage about a date going forward. But when a visit occurs, obviously if issues like this are off the table, it's one less thing that we have to talk about. We do have some issues, including on human rights issues. Cheng Lei has released a statement today that is very moving. That shows her passion for her country of Australia. And we continue to raise issues like that as well as economic issues.
JOURNALIST: Prime Minister, why do you think China went for barley first? Is there a particular need for barley in China at the moment? What does that tell us about the other products?
PRIME MINISTER: Well, Australia had taken action based upon global trade rules. It's good that action by Australia saying that the tariffs that had been imposed by China were not consistent with the international rules system. It's good that now that's been able to be withdrawn. We don't want to be in legal conflict with any nation. What we want to do is to recognise that it is in our common interest to have trade. In barley's case, this is the best barley in the world. One of the things that I've said to Chinese counterparts when I've met with them is to talk up Australia's products. Because it is in Australia's interest to have the exports, to have that economic activity. But it's in China's interest to recieve them. When I spoke at the Shangri La Dialogue a couple of months ago in Singapore, we had one of the most interesting tables for my keynote speech that I've ever sat on: myself, the Acting Prime Minister of Singapore, the United States Defence Secretary, Lloyd Austin, the British Defence Minister, the Chinese Defence Minister and the Cambodian Defence Minister all enjoying a meal together. And there in Singapore, like in many parts of Asia, when the wine was poured, guess what? It was Australian wine, because it's such great produce. And I asked the Chinese Defence Minister, was he enjoying it? And he certainly said that he was, it was good quality. And I said, well, what we need to do is to get more of it into China. This is a common sense position and it is in Australia's interest, and in China's interest to work a mutual economic benefit.
JOURNALIST: You mentioned Cheng Lei before. When was the last time your your Government made a representation to the Chinese Government about her? And how critical is the situation regarding her treatment?
PRIME MINISTER: We make representations all the time. And whenever meetings have been held, whether it's myself or when I've met with President Xi, or our Foreign Minister, or our Trade Minister, with their counterparts, we always raise the issues of Australian citizens. I believe it is clearly the case that Cheng Lei, who now has had three years in detention, this issue should be resolved. They should be resolved by Cheng Lei not being kept in detention in the way that she has. We will always stand up for the interests of Australian citizens. And we continue to do so. We have respectful discussions. But we have something in which Australia's position has made very clearer
JOURNALIST: Would her release be a conditional on your next possible visit to China?
PRIME MINISTER: No, I've just said very clearly, as I've said consistently over a long period of time, visits and engagement and dialogue should not be transactional. Visits and dialogue are something that in themselves are constructive. The worst thing that can happen between nations that have disagreements is that they stop talking. And that's why we encourage the United States and China to have dialogue. We want guardrails, I've spoken about that at the Shangri La dialogue. We will continue to engage. My Government continues to engage with its counterparts at different levels: at ministerial level, at bureaucratic level, at various national security levels. We are engaged. That's a positive thing.
JOURNALIST: You wanted to meet with protesters outside the Bush Summit today? What would you say to them?
PRIME MINISTER: I did meet with them.
JOURNALIST: Oh, you did?
PRIME MINISTER: I did meet with them. The people wrote to me and asked for a meeting.Sometimes the mail takes a day to get through with the various systems that are set up in the Prime Minister's email system. But I met with them with, three representatives. We had a really respectful discussion and a really constructive discussion. The people I met with were certainly not opposed to renewable energy. What they wanted was to make sure there was proper consultation, that every factor was taken into account, including ensuring that prime agricultural land was not adversely affected. And we had a really constructive discussion, we'll continue to have that. Of course, many of the issues that they're concerned about are planning issues derived from state governments rather than federal government. And of course, the New England Renewable Energy Zone was something that was put in place by the former Coalition Government in New South Wales. One of the farmers who I met was from around Cootamundra, so they weren't all from this region. But we had a really constructive discussion. What we need to do is to make sure that communities are properly consulted and that communities are properly engaged. And the discussion I had was very respectful. It was informative, and I thank them for it.
JOURNALIST: Do you think the State Government needs to rethink these Renewable Energy Zones and move them out to less fertile lands?
PRIME MINISTER: No. Look, the Renewable Energy Zones have been put in place by the former Government for some time now. And one of the things that we need is investment certainty. But there was an announcement, just this week, about improving community consultation and engagement. Clearly the energy companies need to do better when it comes to that engagement and consultation. And so, I would certainly encourage them to do so. It is in their interest to do so. There are enormous benefits for local economies with the growth in renewable energy. There needs to be proper community consultation so that you get that win when it comes through proper dialogue. I had a really good meeting with with the members this morning. And I was very pleased to meet with them.
JOURNALIST: Do you believe the lack of consultation has affected many communities around here?
PRIME MINISTER: Well, quite clearly. People are entitled to speak for their own personal experience. And that's something that I respect, I lead a government that's respectful. I lead a Government that consults. I lead a Government that is open to engagement with people. One of the things that we need to do as a nation is to try and look for what brings us together. We need to deal with renewable energy for two reasons. One, because farmers understand that the impact of climate change is having on their livelihoods, whether it be the number and intensity of extreme weather events. We know Australia has always had extreme weather events. That's always been the case. But they are more often and this is a global phenomenon, more often and more intense. We have just had in July, the hottest year on record. Climate change is real. Climate change will impact on our farmers and our agricultural produce. Now we need to look at ways therefore to drive down emissions, and to do so in a way with renewable energy that provides economic returns to communities. And that can happen in a range of ways, by farmers and landholders being able to benefit from the income that they get from a wind turbine or a solar panel being located on their land. It can also be the case that, with the growth of renewable energy, it's the cheapest form of new energy. That is the best way to drive down energy costs for communities. But we need to work together on this and I encourage the energy producers and companies to do that, to understand that they have an interest in consulting communities appropriately,
JOURNALIST: The Government has increased its number of humanitarian visas. Is this adequate considering it's just a return to 2013 numbers?
PRIME MINISTER: Look, we have an appropriate level of of humanitarian visas. That is, I think, something that the Government has thought through. We're working through, as well, problems with the migration system. Clare O'Neil, in the statement that she made at the National Press Club, spoke about how the system is broken. There are ways in which the system is being manipulated. And we need to make sure that the system is made fit for purpose. When we came to office there were over a million people in the queue for visas. The system had just broken down. An orderly migration system is in the interests of the individuals. But it's also in the interests of the nation to have that orderly system so that we get the skills and the people that Australia needs. We can't take everyone who wants to come to Australia, that is the truth. But what we can do is do our share as part of being a responsible nation that has always been generous.