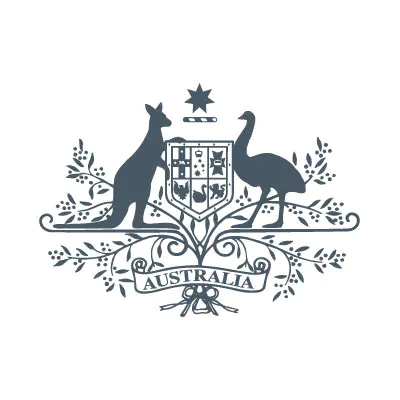 Doorstop Interview – Whyalla | Prime Minister of Australia
ANTHONY ALBANESE, PRIME MINISTER: Well, it's great to be back in South Australia, with the Premier of South Australia, Peter Malinauskas. And always good to be in regional Australia. We have $100 million between us, that we have set aside for Port Bonython to become a hydrogen export hub. This is a part of our commitment to develop a hydrogen industry. And there's no where that is more advanced in that than right here in South Australia. This is about seizing the opportunities of the future.
Now, previously, it was said, under a former Government, that Whyalla would be wiped off the map. Well, the opposite is occurring. Whyalla has an extraordinarily optimistic future, by being a part of the production of green steel, by taking advantage of the enormous opportunities that are here with high quality magnetite, combined with port facilities, combined with the skilled workforce here.
And today, we've had a look at the coking ovens that have closed after fifty-five years and fifty-five days. And I want to pay tribute to the workforce here who've made such a contribution to our national economy, as well as to this local community of Whyalla. Whyalla will grow in the future, as a result of the vision which is here from the private sector working with both levels of government to seize the opportunities. We know that the world is in transition and that is why economies, and indeed businesses that get ahead of shaping the future, will be ones that are successful into the future. There is an opportunity that Australia has to be a renewable energy superpower. And South Australia has been at the forefront of the transition to renewables for a long period of time. It can certainly be at the forefront of this transition, to be a renewable energy superpower.
And today, I fulfil a commitment that I made prior to the election and since to visit Whyalla. This is an important community. This $100 million, of which $70 million is from the Federal Government, will support the development of infrastructure for it become South Australia's first large-scale export terminal for hydrogen. In addition to that, we announced in the Budget $2 billion for our Hydrogen Headstart Program. This is about acknowledging that we need to get ahead of the rest of the world, in what is a competitive race to be ahead of the transition in the global economy. If we do that, we can secure jobs, secure our prosperity, and secure Australia's future. And it's been great to be here today. And I do want to pay tribute and thank the workers here as well as the management for giving us such a very warm welcome.
PETER MALINAUSKAS, PREMIER OF SOUTH AUSTRALIA: Well, thank you so much, Prime Minister. We are very, very grateful to have you here in South Australia, more specifically in Whyalla, to talk about the future economic opportunity that exists in this part of our country. Prime Minister, I can't tell you how grateful South Australians are that we now have someone in the big chair who understands the economic opportunity associated with global decarbonisation. And that opportunity is more on show in Whyalla than pretty much any other part of the Southern Hemisphere. Right here in Whyalla, we have the Steelworks, we have the workforce, we have the magnetite resource, and soon we'll have the world's largest hydrogen electrolyser. Your $70 million contribution to the Hydrogen Export Hub at Port Bonython, immediately adjacent to Whyalla, is another important piece of the puzzle. We know that the race to decarbonise is on. And for South Australia, it's a particularly important moment in time. And we look to using our extraordinary sun and wind resource and transforming that into hydrogen, not just to export the rest of the world but also to use domestically as a massive economic opportunity. I can't tell you how excited the residents in the community of Whyalla were to hear about the Hydrogen Headstart Program when that was announced in this year's Federal Budget. That $2 billion program, South Australia will certainly be putting its hand up for, identified Whyalla as a particular opportunity, and this Steelworks as an opportunity as part of that to see to decarbonisation, leading to yet more jobs in this part of our state. I don't think there's any secret about the fact that, you know, Whyalla and the Steelworks have had its challenges, particularly over the course of the last few decades. But now there is a, not just a bright, optimistic future, but a clear pathway about how to get there. And it does require active collaboration between the private sector, the Federal Government, the State Government. And all three of those are now in place.
So we're very, very excited to have the official grant deed locked away in respect to that $100 million, which also refers to $40 million worth of industry partnership from the private sector, to take this opportunity and to turn it into practical outcomes for the benefit of our state and our country with the future. 
The final remark I would make is this. The people that work here at this Steelworks, they are good people, hard working men and women, producing the goods that this country should be able to produce for our own purposes, but also to export to the rest of the world. This country deserves to have steel made locally. Steel made locally for products made locally. And that's what occurs here in Whyalla. So, to finally have a Federal Government that understands how important that is, but also the opportunity to be able to transform it into something bigger and better again, we're very, very happy about. And certainly, today's announcement speaks to that. So, thank you Prime Minister.
PRIME MINISTER: Thanks Pete, happy to take questions.
JOURNALIST: Prime Minister, the Premier has made no secret of his plan to develop a hydrogen industry here in South Australia. He'll be addressing the Federal Cabinet later today. Do you expect him to be pushing a pretty hard bargain to try and get a big slice of that $2 billion fund you announced at the Federal Budget?
PRIME MINISTER: The Premier is a big advocate for South Australia. And it certainly is no secret. The Premier came to Canberra. We had a very interesting discussion a little while ago, where we discussed this visit here today. Talking about his vision for South Australia going forward. And I would expect that South Australia is in a very strong position because it's got ahead of the game. And that's what this is all about. There's a global race on in this transition. And economies that do well are ones that get ahead in this race. So, we will see, no doubt, issues like tariffs introduced overseas over the production of steel. It won't be a matter of whether you produce green steel or a different form of steel, green aluminium, green ammonia, it will be in the future something that is necessary in order to get deals done and in order to compete in the global market.
And today as well, can I say that Jim Chalmers releasing our Employment White Paper. This all fits in with my Government's vision, working with state governments on what are the future jobs that can be created. Through the Employment White Paper, identifying that. The creation of Jobs and Skills Australia on an ongoing basis to do that. Our Fee-Free TAFE that has exceeded the targets. Now, our TAFE Centres of Excellence that we're announcing today as part of the Employment White Paper.
All of this fits together for how we create an economy that makes more things here. An economy that is more resilient. An economy that's more prosperous. An economy that lifts up the living standards of its people. And South Australia is, in my view, in a very exciting position. And it's fantastic to have a Premier like Peter Malinauskas, who has that vision going forward.
JOURNALIST: Prime Minister, this is your second visit here in a week. You've brought your Federal Cabinet with you. How much is this also about the Yes campaign and that ramping up with just three weeks left to go?
PRIME MINISTER: Well, I'm a regular visitor to South Australia and I'm here all of the time, and have been so for a long period. And I enjoy coming to South Australia. And it's particularly good to be here in a region. I travelled to the Riverland with the Premier earlier on. Unfortunately, it was in different circumstances. But I'm someone who's engaged right around the country. And I believe that as Prime Minister, I need to represent the entire nation.
So, it's good today that Rowan Ramsey is here, the local Member. That's a good thing. When I travel, I engage with people. The Voice referendum will be on October 14. And I sincerely hope that Australians vote Yes in that referendum because it is an opportunity to listen, an opportunity to get better results and an opportunity to recognise First Nations people in our Constitution. But something else as well, if a Yes vote is carried in the referendum, if you give Indigenous people more say and listen to them about matters that affect them, then you will also be giving them a greater sense of responsibility for the outcomes. And out of those processes will come greater efficiency in the way that programs are run. So, this is a win-win. Inevitably, I will be asked wherever I travel between now on October 14, about Indigenous affairs. And for me, it's a positive that this referendum is raising the awareness of the Australian people about the gaps that are there between Indigenous and non-Indigenous Australia. The eight-year life expectancy gap, the fact that an Indigenous young male is more likely to go to jail than to university, the gap which is there in employment, in housing, in health. Today, we have a remarkable collection of health organisations from the health sector, a full page ad, I saw it in the paper this morning, are just all declaring that if you have a Voice, you'll get better health outcomes. And that's what it's about. Practical results through recognition.
JOURNALIST: And what do you think the outcome will be?
PRIME MINISTER: Well, that is up to the Australian people on the 14th of October. We've said we'll respect that outcome. If there is a Yes vote in the referendum, then I will convene a Parliamentary Committee, a Joint Parliamentary Committee. I will ask for there to be chairs, joint chairs, one from Labor, one from the Coalition, and try to secure maximum support for the legislation that will arise. So, if a Yes vote is successful, that's my intention. I think this is an opportunity to unite the nation. It's a once in a generation opportunity. And I sincerely hope that South Australians and, indeed, all Australians take up the opportunity to vote Yes in this referendum.
JOURNALIST: Just before, going back to this announcement today, just on the topic of the Yes and the referendum, are you concerned about polling that would show a comprehensive defeat?
PRIME MINISTER: Look, we will continue to put the case. And we'll put the case that what we want people to do is actually look at what the question is about. A lot of the debate is about things that people are not voting either Yes or No for on October 14. If you look at what the question is, it's a very clear question before the Australian people. In recognition of Aboriginal and Torres Strait Islander people as the first peoples of Australia, and then, there shall be an advisory group, a non-binding advisory group, the Voice, it may give advice on matters affecting Aboriginal and Torres Strait Islander people. And the third is the primacy of the Parliament, the structures of government and Parliament stay exactly as they are today, but with the opportunity to listen to First Nations people. A No vote means more of the same. And I think that we need to do better.
JOURNALIST: On the topic of today's announcement, so how crucial is it, in order to meet Australia's net zero targets, that we see the end of coking coal ovens, like we see here at the Steelworks?
PRIME MINISTER: Well, it's crucial that the economy transition. And the market is operating. What is going on, and I appreciate the support that was declared today for our Safeguard Mechanism and the other policies that we've put in place. What they're doing is providing business with the certainty to operate, to position businesses like this to be successful, not just for this decade, but for decades to come. Four billion tonnes of magnetite, high quality, being available just near here represents decades of future activity and future growth and future jobs. So, that is what is driving this change going forward. I pay tribute to the vision of this industry here in Whyalla. But other industries are looking at that as well, are looking at the way in which transition will occur. And it's happening, whether it be in the Gladstone region, in the Pilbara, in the Hunter Valley, in other areas as well – all looking at the transition.
JOURNALIST: How confident is the Government that this will be a cost competitive form of fuel and how is this going to lower prices for consumers?
PRIME MINISTER: Because what's driving this is the market. Businesses are making this decision. This isn't a charity here. This is a business that is interested in growth and jobs and being internationally competitive. And the advantages, the comparative advantages which are here, with a skilled workforce, with the history, more than 50 years of steel making, more than 100 years of mining in this region, the skilled workforce which is here means that this business, and indeed Whyalla, I think has a very bright future.
JOURNALIST: Home Affairs Secretary, Mike Pezzullo, has been referred to the Public Service Commissioner over alleged texts to Liberal powerbroker Scott Briggs. Do you think that he should be sacked?
PRIME MINISTER: I confirm that last night, I had an interaction with the Minister and with Minister for Home Affairs, Clare O'Neil, and other Ministers, as well as the Minister for Immigration and Citizenship, Andrew Giles. This morning, I spoke with Minister O'Neil. Minister O'Neil has spoken with Mike Pezzullo, the Secretary of the Department of Home Affairs, this morning and has asked that he stand aside whilst this investigation takes place. He has agreed to stand aside. That action is appropriate. We will await the findings of the investigation which we will expedite. We have a Cabinet meeting this afternoon where no doubt, I'll be able to get further reports about that. We will make no further comment on the specifics for obvious reasons. It's important that these processes are allowed to take their course. But I believe that Minister O'Neil has acted appropriately, given the circumstances of what was revealed in Nine newspapers this morning.
JOURNALIST: What would, I suppose, your key message be to the ongoing naysayers, you know, that are midway through the sort of transition when they are going, 'Well, we are still yet to see the hydrogen infrastructure in place'?  
PRIME MINISTER: That this business here shows that businesses are looking ahead, that are planning and that are shaping the future. It is a much better option than having the future shape us. That's what this is about. Making sure that we seize the opportunities which are there. And Australia is in a fantastic position. One of the resources that we have here, because we have important resources in the ground, but there's pretty good resources just up there too, above us. The best solar resources in the world are right here in Australia. We have one of the best sources of wind power here in Australia, as well. Combined, that represents an incredible opportunity to create green hydrogen, and then to use that green hydrogen to support advanced manufacturing. There's an enormous opportunity. That's why we've created our National Reconstruction Fund. That's why we've created our Hydrogen Headstart Program. That's why we're working with the private sector and with different levels of government. And there's no government that's better to work with than here in South Australia, because it has got ahead of these issues and has a vision. And I look forward to realising it.  
JOURNALIST: Just back on the Pezzullo issue. Will the investigation include whether any of these messages may have been leaked out of the NACC process?
PRIME MINISTER: It's not clear to me from reading the reports. The reports say that, they imply where this was referred from, these messages. But I don't have any knowledge of it, obviously. So, the Public Service Commissioner, it is appropriate, that it be referred and that an independent inquiry will now take place. The independent inquiry will be led by former Australian Public Service Commissioner, Lynelle Briggs. No relation, just to save the question being asked. Lynelle Briggs is someone who's a very experienced public servant. It is appropriate that Lynelle Briggs look at this. And we'll look at it in an independent way. I think this requires a full and proper disclosure. That needs to be done in an expeditious way. And I'm sure it will be.
JOURNALIST: Can I also ask you about bushfire preparedness, Prime Minister, and what more needs to be done at a national level, considering here we are in spring and we have some pretty trying conditions already?
PRIME MINISTER: We're having a two-day Summit. And I'll be in Adelaide after this with the Premier, who will be addressing my Cabinet meeting. And then I have an event in Adelaide tomorrow morning. And then I'll be travelling to Canberra and addressing the National Summit. That's all about preparedness. These conditions are indeed very worrying. And what we're doing is bringing together all of state and territory authorities, bringing together with the Commonwealth, making sure we get proper coordination. You remember, unfortunately, in the 2019-2020 bushfires, there was a great deal of disagreement between then Premier Berejiklian and then Prime Minister Morrison, in New South Wales, for example, about what was happening on the South Coast. What we want to do, and what characterises my Government, is working constructively. That is what we want to do. And we also want to, of course, by having this Summit, we are raising awareness of just the circumstances which we're facing.
JOURNALIST: You said Whyalla is going to boom, how does the Government plan to help with the housing shortage in Whyalla? How are we going to house all the new employees?
PRIME MINISTER: Well, we, of course, have a range of housing programs. And we're working with the Malinauskas Government on that as well. Be it, we have incentives for the private rental market for investment that will result in additional dwellings, according to the Property Council, between 150,000 and 250,000 additional dwellings being made available nationally. We had our Housing Australian Future Fund finally pass the Senate. The Greens voted for it. The Liberals and Nationals and One Nation are still opposed to increased investment in social and affordable housing. That will make a difference. We've got the increased funding for community housing that is available, as well. And in addition to that, we've already had announcements, as part of the agreement that we had through the National Cabinet with state and territory governments, includes funding being made available for local government, for infrastructure to facilitate housing builds, as well. In some cases, particularly in some regional areas, there's housing that would be ready, would be made available, but it might need sewerage or power or some other facilities being allowed. In addition to that, there are other examples that we've had from local government, where it requires housing to be transitioned, be it an old industrial area or other areas as well, to be repurposed and made available for dwellings. We have all of these mechanisms available. My Government will continue to work with state and territory governments on making more housing available. That's why we put in place at the last National Cabinet as well, on top of our Social Housing Accelerator and other moves, we put in place the incentive for state and territory governments to meet the targets that they've agreed to of 1.2 million homes being built as part of our National Housing Accord. Thanks very much.