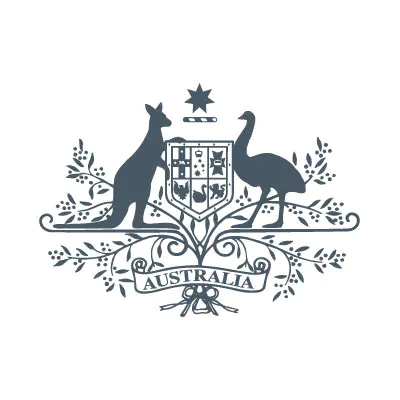 Doorstop – Jakarta | Prime Minister of Australia
ANTHONY ALBANESE, PRIME MINISTER: I was very pleased to meet with Premier Li today on the margins of the East Asia Summit. And I'm encouraged by the progress we've made since I met President Xi in Bali last year. We had a frank and constructive discussion, welcomed progress, and renewed engagement. I raised a range of bilateral and other issues including impediments to trade between our two countries, consular cases, as well as human rights. We also discussed regional and international security issues. China is a major power with global interests and it was valuable to exchange views on challenges to stability, peace and prosperity in our region. Australia seeks to work towards productive and stable relations with China, based on mutual benefit and respect. And the discussion today was respectful. It was constructive and it was positive. And I welcome that. We both agreed on the value of expanding cooperation in areas of shared interests. People would be very aware that China is by far our largest trading partner and that one in four Australian jobs is dependent upon our international trade. This was an important meeting, I told Premier Li that we would continue to cooperate where we can, disagree where we must and engage in our national interest. I also confirmed the invitation from President Xi, that I would accept an invitation and will visit China later this year at a mutually agreeable time. The cooperation and engagement between our two countries is always improved when there is dialogue, when there's discussion. That's how you get mutual agreement, mutual respect, and advance the interests of both our nations. And I think President Xi for the invitation.
JOURNALIST: Did you get any positive indications from the Chinese government about jailed dual citizens and on the remaining trade bans? Was it a case that we will have to wait until you go to China?
PRIME MINISTER: We raised the issues of five Australian citizens, three of which is people who have been sentenced to capital punishment. I raised those issues, put Australia's position that Australia does not support capital punishment and we will always make representations for Australians who have been given the death sentence for that to be removed. I also raised the two cases as well, and we put that forward. It was heard respectfully. And we of course raised the impediments that were there on trade. It was acknowledged that the barley issue had been resolved in the interests of both our nations. It is in the interest of Australian producers to have that barley going to China, it is worth $900 million annually. It is in the interest of China to receive that barley and for it to go into its products. Similarly, it is in Australian wine producers interest to export wine but it is also in China's interest to receive it.
JOURNALIST: Don Farrell said yesterday that he was open to writing to the WTO and dropping the action on Australian wine but he had yet to hear back. Did Premier Li say he was looking to potentially be dropping the wine tariffs?
PRIME MINISTER: That is not the nature of these discussions. The nature of these discussions is
that issues are raised and that officials continue to work on these issues. That essentially is how the barley issue was resolved in the issues interest of both of our countries. But it was acknowledged that we have an interest in working these issues through.
JOURNALIST: Did you raise human rights issues in relation to Tibet and Xinjiang?
PRIME MINISTER: Yes. I raised human rights issues in Xinjiang, in Tibet and in Hong Kong.
JOURNALIST: On the map, China is leaning into its disputed territorial claims, particularly in the South China Sea and India. What did you say about that? Was there any response from the Premier about that?
PRIME MINISTER: We don't go into every detail of meetings held here. I said I have raised human rights issues. I also raised issues that are the subject of discussion in the region including Taiwan, including the South China Sea.
JOURNALIST: Do you think it will take a personal appeal to President Xi Jinping in Beijing to secure the release of Cheng Lei?
PRIME MINISTER: I raised Cheng Lei and her case and put forward my view which is the view, I think that, Australians have. I conveyed that Australians are very much conscious of this case and they want to see Cheng Lei reunited with her children.
JOURNALIST: Did you make an appeal to the Chinese Premier about reducing the tension in the region?
PRIME MINISTER: The whole context of the discussion was about how all have an interest in a peaceful, secure and prosperous region. That is something that is our starting point. How do we achieve that? How do we improve relations? How do we ensure that whether there are differences, we work through them in a constructive way? It is consistent with what I say in private, it is consistent with what I say in public. I gave a major speech of course at the Shangri-La Dialogue – here we are in the Shangri-La Hotel here – at the Shangri-La dialogue in Singapore just in June.
JOURNALIST: When it comes to improving the relationship, what is China asking of Australia? What was the message from Premier Li?
PRIME MINISTER: Premier Li also raised some issues that China has on some trade issues and economic relations. That is as it should be, to raise issues where Australia has a position. Many of those are well known. But they were raised in a respectful way, and that is appropriate that that occurred.
JOURNALIST: Prime Minister, you are heading to the Philippines later today, another country that has territorial disputes with China. How important it is it for Australia to shore up what is strategically a very important nation?
PRIME MINISTER: The Philippines is a critical nation for Australia's interest. We have strong economic relations with the Philippines. We also have strong co-operation when it comes to defence arrangements, and in addition to that we have a strong diaspora in Australia. It has been 20 years since an Australian Prime Minister had a bilateral visit to the Philippines. I spoke with President Marcos last night and with Mrs Marcos, and I was very pleased to have an informal discussion with them at the dinner that was held, hosted by President Widodo last evening, and he is very much looking forward to the visit.
JOURNALIST: Just continuing on that, Prime Minister, the Philippines are seeking support from Australia to take part in freedom of navigation patrol in their South China Sea. How do you foresee Australia's involvement in protecting those important trade routes? Could we be going further than these patrols the Philippines in the future?
PRIME MINISTER: Australia continues to engage, consistent with international law in the region, including in the South China Sea.
JOURNALIST: Did you discuss the economy at all and raise concerns about the slowdown in China's economy?
PRIME MINISTER: We did raise the economy. Premier Li was positive about China's economic outlook. He spoke about the rise of the middle class in China, which they hope to double from 400 million to 800 million by 2035. It is a considerable achievement of China that they have lifted up millions of people out of poverty over recent decades. That is an important source of pride and it is understandable that that is a source of pride for China.
JOURNALIST: Catherine King says she spoke with colleagues prior to making the Qatar decision. Did she speak to you or seek your advice? Do you still have confidence in your transport minister?
PRIME MINISTER: Of course I do.
JOURNALIST: Did Premier Li raise with you during the discussion around stability in the region China's concerns around Australia acquiring a nuclear submarine capability?
PRIME MINISTER: No. Thank you very much.