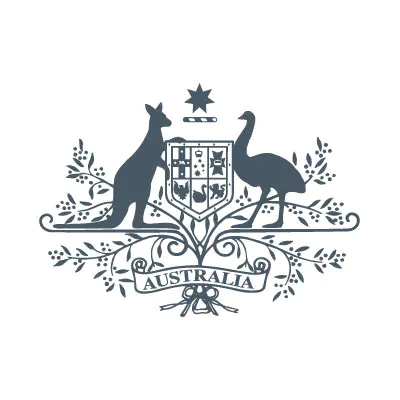 Doorstop – Manila | Prime Minister of Australia
ANTHONY ALBANESE, PRIME MINISTER: Can I just say that it was a great honour to be the first Australian Prime Minister in twenty years to make a bilateral visit to the Philippines. And can I thank President Marcos and Mrs. Marcos for their gracious hosting of us today. It was a very successful visit with some practical outcomes, taking the relationship between Australia and the Philippines up to a new level. Included in that, of course, is the strategic partnership that we signed today. That has a range of elements to it, political and strategic, annual Defence Ministers meetings taking place on top of the biannual Foreign Ministers meetings, and those political exchanges and an agreement to continue to cooperate as well, including in international forums. Defence and security cooperation, taking that to another level following the successful joint exercises that took place just last month that were witnessed by Defence Minister Richard Marles as well as by President Marcos. Our economic relations which is an area where significant improvement can occur. There is real scope for us to grow trade between our two countries, we're currently each other's 17th largest export market, but there's real potential to do much more together, and Nicholas Moore's strategy for 2040 will feed into that. There's a section very much there on the Philippines that emphasises, as I have with Mr. Moore, emphasises the potential for increased Philippines investment in Australia as well as Australian investment here in the Philippines, and we had some practical discussions today about that. For example, I met Eric the CEO of ACEN, an energy company focusing on renewables. They currently have $2 billion dollars of investment in Australia. They have a large presence in New England region, in Tasmania, as well as investment coming in Western Australia in the Pilbara. That is related, of course, to the announcement that I made when I was in Western Australia, just over a week ago. They expect that investment to increase to $6 billion in three years – a substantial investment in Australian renewables, putting online something like three gigawatts of additional capacity in the Australian energy market. A significant company which is making a difference and wants to make more of a difference. I also met with Enrique Razon, who was also at the state lunch that was hosted by President Marcos. He is the president of the International Container Terminal Services. They of course, are the owners of Melbourne Port, they're expanding the Port doubling it in size, and that work will be completed next March. And Mr Razon asked me to come to the opening, and I certainly intend to do. Again, an example of really significant investment going forward. In addition to that, of course, we signed agreements on Working Holiday Visa Memorandum of Understanding that will apply for two hundred visa holders each way, and National Soil Health Strategy Memo of Understanding as well. The Philippines wants to increase the productive capacity that it has in agriculture, and we can play a role there. This all comes off the back of the Southeast Asia Economic Strategy to 2040 that we released in Jakarta. That's an important document that will guide our relations with countries in the region. We regard the centrality of ASEAN as an important political body but also as an important economic region for Australia going forward. We will now go to the G20 meeting being hosted by Prime Minister Modi in New Delhi. It was good to be able to have a chat with Prime Minister Modi, as I already have in Jakarta, about the upcoming G20. I'm sure it will be a successful gathering. There'll be a range of bilaterals as well, including I can confirm, a bilateral meeting tomorrow morning will take place with the Prime Minister of Japan, Prime Minister Kishida who of course is a good friend of Australia. Happy to take a couple of questions before we have to head off. 
 
JOURNALIST: Prime Minister, how do you reconcile yesterday with China with today being here in the Philippines?
 
PRIME MINISTER: That we have positive relations, we are trying to develop our relationships throughout the entire region. And I've said with regard to China we will cooperate where we can, we will disagree where we must, but will engage in our national interest. The Philippines is an important country for Australia, I think twenty years is too long for there to be a gap in bilateral visits. I can say that the President will be making a bilateral visit to Australia, we will work on appropriate times as well as he's confirmed his attendance in Melbourne at the G20 meeting.
JOURNALIST: What's the common denominator as someone from the outside may say, embracing China one day and coming to help the Philippines the next day?
PRIME MINISTER: We engage in Australia's national interest, that is what I'm determined to do. And I do that consistently, I do it in a straightforward way, and I do it in a positive way in Australia's national interest.
 
JOURNALIST: On the G20 and the next couple of days, what will be the focus of your interventions, what's Australia bringing to that?
 
PRIME MINISTER: What we're bringing is across a range of levels. On the economy we think that upholding, but there's a consistent theme. The consistent theme when it comes to the economy, when it comes to national security and strategic competition in the region, is that we believe that international law and the rules and norms that govern trade, that govern national security issues and sovereignty should be upheld and should be stuck to. That's how the world advances. We want to see security, stability and peace in the region. The way to do that, is to make sure that we engage in a constructive way. I'll be open and clear with everyone I talk with, I say the same thing in public that I say in private, and as a result of that I'm very pleased that the relationships that we've been able to build over a relatively short period of time in the region here has been a significant shift. But also, of course, further on the G20 we will bring together President Biden, as well as European leaders, as well as some of the people I've been meeting with the past couple of days, and we will miss our slot into New Delhi if you don't get on the plane.