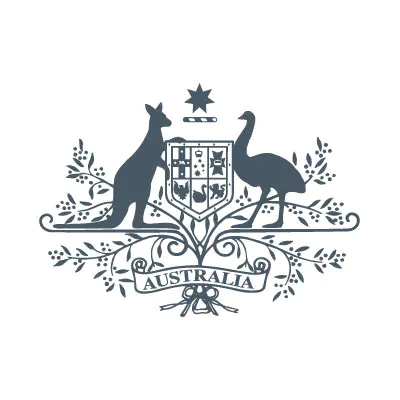 Doorstop – Melbourne | Prime Minister of Australia
DAMIAN FERRIE, BETTER HEALTH NETWORK: Good morning, and a very warm welcome to Better Health Network. Can I start by acknowledging the Traditional Owners of the lands on which we meet and pay my respects to elders past, present and emerging and recognise the lands that were on have never been ceded. It is my absolute pleasure to welcome the Prime Minister of Australia, the Honourable Anthony Albanese. Lovely to have you here, Prime Minister, we're very honoured. Can I also warmly welcome our local member, much loved local member, Michelle Ananda-Rajah. And we're very, very pleased to have you with us, as well as the Chair of the Board and Dr Estelle, who's the senior doctor at Better Health Network. We're absolutely delighted that the Government made an announcement last week about a $3.5 billion investment into the very heart of the work that Better Health Network does, that is providing GP services, but integrated around a care model that ensures that those who come into our midst, particularly those of high needs, come into our midst and can receive not only first class GP practice that is both affordable and provides people with the opportunity to also accept allied health services, and in addition to a wide range of other services. The investment that the Federal Government has made to make our GP practices more sustainable means that we can do more to more people in more places. So we're very excited, and thank you very much for the contribution and I'm delighted to be able to publicly support this extraordinary commitment into community and primary health.
DR MICHELLE ANANDA-RAJAH, MEMBER FOR HIGGINS: Good morning, everyone. I'm Dr Michelle Ananda-Rajah, the Federal Member for Higgins. It is absolutely fantastic to have the Prime Minister here today, visiting Better Health Clinic in Prahran, a high needs clinic, one that referred many patients to the Alfred when I worked there. There is no shortage of doctors in Higgins. But we have an absolute scarcity of doctors that bulk-bill in Higgins. And a recent survey in Victoria showed that, that Higgins actually has the lowest number of bulk-billing clinics in the whole of Victoria. So an absolute focal point of our Budget was to ensure that we resuscitate bulk-billing in this country. And for me, as a doctor, it was a highly emotional time when we announced that, because not only did it send a message to our community that we care about Medicare, which we do, we founded Medicare, we will always defend it. But it also sent a message to our general practitioners. They are the backbone of the medical system and the health system in this country and we are there to support them.
ANTHONY ALBANESE, PRIME MINISTER: Well thank you very much, Michelle, and thank you too for the warm welcome here in Prahran. Today is about strengthening Medicare. And our Budget put strengthening Medicare as the focal point of the announcements that were made last Tuesday night. $6 billion of investment to make sure that people can access better health care through the Medicare system. Three and a half billion dollars of that commitment was for the tripling of the bulk-billing incentive, a single measure that will make an enormous difference. Our GPs do an extraordinary job. And primary health care has to be the focus, because primary health care is about taking pressure off our public hospital system. It's about early intervention, it's about people getting the support that they need. And here at this clinic, people can access public dental, they can access mental health services, they can access physical health issues as well and get advice from a GP and get the care that they need when they need it. And that has to be the focal point of our health system. We saw bulk-billing rates decline under the former government, and what we wanted to do was to address this issue front and centre, which is why we prioritised finding that three and a half billion dollars over the forward estimates for the tripling of the bulk-billing incentive. On top of that, of course, we have urgent care clinics being rolled out around the country, including here in Victoria. On top of that, we've made changes to access to prescriptions for people who need regular medicines for conditions that they have which are lifelong. If you're a diabetic, or you have particular heart conditions, it may well be that you're on a particular drug that you need for the rest of your life. Common sense tells you that access to those medicines for 60 days rather than 30 days not only halves the costs, literally, of accessing those medicines, but it also takes pressure off our GP services because people aren't going to get scripts as often from the GP, making a practical difference to cost of living pressures which people are under.
DR ESTHER BELLELI, BETTER HEALTH NETWORK: Hi, I'm Dr Esther Belleli, I work at Star Health and the Better Health Network. We believe that a well-funded general practice is really the foundation of the whole Australian health system. GPs deliver care in our communities on a daily basis across all age groups, for simple and chronic health needs for all health needs. This is where the guts of health actually happens. We feel that as a community we can't afford for accessing a GP or accessing primary health care to become a luxury item that you're excluded from because you are young or disadvantaged or unemployed or because you have complex healthcare needs. That really just backfires on all of us and it creates cost blowouts down the track. It's not an effective way to deliver health to the community. So we welcome the Budget changes that for the first time in a while actually inject a breath of fresh air into the GP system and will help us to deliver services in a way that's affordable and accessible to everybody.
PRIME MINISTER: Thank you very much, doctor, and thank you for what you do for the local community here.
JOURNALIST: Would you consider revisiting negative gearing policy ahead of the election?
PRIME MINISTER: No.
JOURNALIST: So you're completely ruling it out?
PRIME MINISTER: I think that was a pretty clear answer.
JOURNALIST: Will you revisit it after the next election?
PRIME MINISTER: I think that was a pretty clear answer. We have a comprehensive housing plan that we put forward in last week's Budget, adding to announcements that we've previously made. It consists of a million homes through our National Housing Accord that we've reached with state and territory governments, with the private sector, including the Master Builders, with the Housing Industry Association. So that's one plank. Secondly, we had an announcement of investment incentives for build-to-rent in the Budget, which the Property Council announced on the weekend would mean some 250,000 additional dwellings being built. In addition to that, we had $2 billion in the Budget for community housing, for the fund that's available for community housing to invest in that social housing to lift up housing supply. In addition to that, we have $1.6 billion that we announced for social housing to extend the Commonwealth State Housing Agreement, so that over the next year we negotiate a five-year agreement going forward with states and territories. In addition to that, we have before the Parliament our Housing Australia Future Fund. And I say this to the Coalition and to the Greens political party, if you want to do something about about social housing, about housing supply, simply get up and sit on the right side of the Senate and vote yes to our $10 billion Housing Australia Future Fund. 4,000 of those homes are reserved for women and children escaping domestic violence. A portion of the funding is reserved for veterans who are at risk of homelessness. $100 million of that fund is reserved for fixing up remote housing for Indigenous communities. This is a common sense position that last week in the Senate, we couldn't even get put to a vote. And I thank Jacqui Lambie and Tammy Tyrrell and David Pocock for expressing their support. If either the Greens or the Liberals, or the Nationals for that matter, vote for this proposal, then we can get on with the business of fixing it. In addition to that, we had $3 billion of rental assistance, the largest increase in rental assistance in 30 years. So we'll have more announcements on housing as we go forward. But we have very much a comprehensive plan. We want to implement that plan. And that's my government's proposal.
JOURNALIST: The evidence is really clear about needing to make tax changes, including to negative gearing. Your MPs, including Dr Ananda-Rajah, has also expressed a hope to revisit negative gearing. Do you take all of that on board?
PRIME MINISTER: I've said what the Government's position is. The Government's position is very clear, and it's a position for which we received a mandate at the 2022 election. And I'm someone who keeps the commitments that we made. And we're busy implementing our 2022 election commitments. The Housing Australia Future Fund, at a time when Opposition Leaders actually had policy substance, we put that forward as part of my second Budget Reply, it was the centrepiece of it. In addition to that, as part of that, is the creation of a Housing Supply and Affordability Council. One of the things that we need to do is to make sure that planning keeps up. And one of the things that that I find remarkable is that at the same time as the Greens are blocking additional support for social housing, they're also running petitions of their housing spokesperson to block any development in medium density and development of more housing supply in Brisbane. You can't have it both ways. What the Government does is have a plan. We want to work with state and territory governments, work constructively, and that is what we are doing.
JOURNALIST: You've said that's the Government's view. But there are several MPs who have said it could be looked at and one of them, Dr Ananda-Rajah, is standing next to you.
PRIME MINISTER: I saw the article, and it says that there'll be a policy debate about issues at ALP National Conference. Ho hum, there's policy debates about everything, that's why we have an ALP National Conference. We are a party that debates our policy, live on national TV. It will be held in Brisbane, it's in August and people will put their views there. But the Cabinet determines the Government policy. The Cabinet last week handed down a comprehensive budget plan. And I note that in the article that was published this morning, there's no mention of our build-to-rent scheme. There's no mention of the extension of Commonwealth State Housing Agreement. There's no mention of the increased rental assistance. There's no mention of the Housing Supply and Affordability Council. There's no mention of the Housing Accord and all of the measures that we are doing.
JOURNALIST: We saw neo-Nazis on the steps of the Victorian Parliament again over the weekend, is the Federal Government considering imposing a ban on the salute? And are there any discussions to list white supremacist organisations such as the National Socialists Network as a terrorist organisation?
PRIME MINISTER: Well we take advice, of course from our security agencies on those matters. But let me say this, that for some time, the strongest threat that has been identified for our security has been right-wing extremism. There is no place in Australia for the sort of demonstrations that we've seen now on a number of occasions here in Melbourne, with people paying tribute to Nazism, an evil doctrine that resulted in the mass murder of people on the basis of their religion, on the basis of who they were, on the basis of their sexual preference. The time for tolerance of those matters has long gone. People should have a look at the consequences of that hatred. And it is an ideology of hate. It's rejected overwhelmingly by all fair-minded Australians. And certainly, the authorities will continue to monitor and we'll have every support for any recommendation that is put forward by those authorities to the Government.
JOURNALIST: Is President Biden still coming to the Quad?
PRIME MINISTER: Yes.
JOURNALIST: Just on energy, Prime Minister, your Resources Minister will today say that carbon capture is the single biggest opportunity for emissions reduction. Why won't the Government do more to accelerate it?
PRIME MINISTER: Well carbon capture is one of the things that is available. And we know that with gas it has already been effective. That's just one method. But the Government has a range of programs going forward. We had in our Budget last week $2 billion to support the emerging hydrogen industry. One of the things that green hydrogen can do is to transform manufacturing and transform energy provision in this country. Since we provided the certainty that we needed, the certainty going forward that investors were saying was a requirement, that they were being held back by the dithering and denial and delay of the Abbott, Morrison and Turnbull governments. They didn't act for a decade. Now that we have certainty, with targets that are in legislation, with our safeguard mechanism, with our support for Rewiring the Nation to make sure our energy grid is upgraded, what we're seeing is that investment flowing through. There are more than 100 projects for renewable energy that are before the Environment Minister at the moment. And we'll continue to see on clean energy, Victoria is a leading state. We have the Marinus Link with Tasmania as well, that will make an enormous difference to energy provision here. Offshore wind is beginning here with projects in the Gippsland region. And I'm very confident that the full suite of measures can produce a very good outcome, and we can meet that target of 43 per cent reduction by 2030, and in doing so, not just reduce our emissions but reduce energy costs.
JOURNALIST: On that note, will you reinstate the $250 million in project funding?
PRIME MINISTER: We announced our Budget just last Tuesday. That's our Budget.
JOURNALIST: Does there need to be more consequences for PwC? And will the Government conduct a further review of their operations?
PRIME MINISTER: Well, of course, there has been a review and I pay tribute to the work of our Senate team in particular. Those matters, legal matters of course, and the consequences will be dealt with appropriately. And it's not appropriate for a political commentary to go over the top of that. It is appropriate for them to be considered. And I note that our Senate team has, I think, done an extraordinary job.
JOURNALIST: If President Biden has to change plans at the last minute, just say due to debt ceiling debt negotiations maybe, would that be fair enough?
PRIME MINISTER: Well, President Biden is coming to the G7 and to the Quad. I look forward to welcoming President Biden, Prime Minister Modi and Prime Minister Kishida here. Hosting the Quad is a big deal for Australia. It's the largest event that we have had here in this country since the G20 on a political level. I've had the fortune of meeting with President Biden in Japan, in Madrid, Spain, in the United Kingdom, and in the United States, as well as at the G20 meeting that was held in Indonesia, and I look forward to welcoming President Biden to Australia.
JOURNALIST: Sticking with the US, Special Counsel John Durham's this morning concluded that the FBI should never have launched the full Trump probe into the connections with the 2016 election campaign and Russia. Scott Morrison at the time was asked for help, offered assistance into that investigation and defended it with it being in the national interest. Was it right for Australia to help that special counsel with the investigation?
PRIME MINISTER: Oh, look, I'm not going to comment on what are internal US matters. And I think that Prime Minister Morrison, any of his actions that he took, are a matter for him to explain.
JOURNALIST: Do you know if there are any Australians in the New Zealand hostel fire overnight? And have you reached out to the New Zealand Prime Minister to offer Australia's assistance?
PRIME MINISTER: Can I say that I spoke with Prime Minister Chris Hipkins this morning. He took my call, he was on the way to the site at Wellington. He confirmed a number of deaths have occurred in Wellington. And this is a dreadful human tragedy. I expressed my condolences on behalf of Australia, to our friends in New Zealand at this very difficult time and offered any assistance, of course, will, as always, be available from Australia to New Zealand at what is a very difficult time. It's clear that there have been a number of deaths. The exact number may well rise as well. Prime Minister Hipkins was on his way there, and he thanked me for the call, and thanked Australia for once again being with New Zealand, as our Kiwi friends are always with Australia at times of tragedy. Thanks very much.