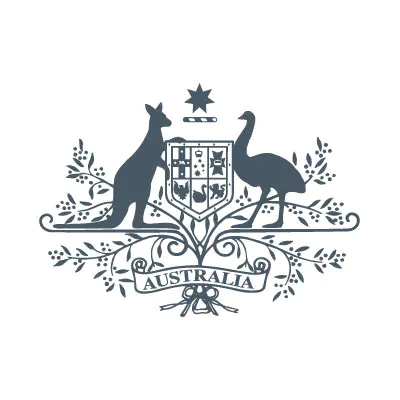 Get out there and Campaign – Remarks on the Voice to ALP National Conference
I begin by acknowledging the traditional owners of the lands on which we meet and pay my respect to elders past, present and emerging.
Delegates
We've always been at our best as a nation when we've looked to the future with excitement and optimism – that's when we make progress.
Right now, the chance to be our best is once again calling out to us.
The chance to close the gap between Indigenous and non-Indigenous Australians in a way we've never been able to before.
The chance to bring all Australians together in a moment of unity that will shine even more brightly than the desert light that fell on Vincent Lingiari and Gough Whitlam.
With a Yes vote. A Yes vote that resounds right across our continent.
No one pretends that winning a referendum is straightforward.
But just as the Uluru Statement from the Heart places such emphasis on leaving base camp, we join the Labor Party to scale the peaks.
This is not a journey that began with us.
But it is a journey we have been given the great privilege of joining.
And a part of that privilege is a responsibility to make sure all Australians hear the words that the authors of the Uluru Statement wrote for them:
We invite you to walk with us in a movement of the Australian people for a better future.
A better future.
That is both an invitation but also an embrace – arms extended around an entire nation.
All of you here in this room – and across the great breadth of our movement – have put up your hand and shown your willingness to get involved. To walk the talk. To make a difference.
I want you to get out there and campaign like you have never campaigned before.  .
Explain what the clear question is before the Australian people.
Saying yes to constitutional recognition.
Saying yes to listening in order to get better results.
And I say this: if not now, when?
If not now, when?
Or saying no, therefore doing the same thing and accepting this is good enough.
Because this referendum won't be decided by the delegates in this room – it will be decided by the people that you and other campaigners for Yes talk to around our country. Those direct conversations.
I want you to keep getting out there and having those conversations.
I want you to talk with those Australians who haven't had a chance yet to engage with the coming referendum.
I want you to give the answer to every Australian who has looked at the stark realities of Indigenous disadvantage and asked themselves, "What can I do about it?"
Tap into that abiding instinct for fairness that is so much a part of the Australian character.
Harness that pride we feel in sharing this land with the oldest continuous culture on Earth.
And channel that spirit of unity that so perfectly defines the one country on the planet that spans an entire continent.
To change the country for the better in a way that outlasts all of us is a bold undertaking.
But we take on these things because that has always been the Labor way.
We take them on not because they are convenient – but out of conviction.
There are people on all sides of politics who support Yes. Some have had the courage to break with their party leadership and I pay tribute to them.
People from across the political spectrum have shown the character to respond to the invitation of the Uluru Statement.
To respond to those words in the statement of overcoming the torment of powerlessness.
Three powerful words that are a call to non-Indigenous Australia to respond.
To answer its grace, with grace.
The spirit of Yes is big and generous and so very Australian.
It flows through communities and across faiths, across business and unions.
Across sporting codes, every single major sporting code in the country is out there saying Yes.
The spirit of Yes is both a gift and an invitation to all Australians.
And just as the idea of a Voice came from the grassroots, it will be decided at the grassroots. By the people of Australia.
And in this, all of us have a part to play.
Winning this referendum will depend on the conversations you have, the calls you make, the doors you knock on, the people you reach.
Delegates
There is no more powerful force for change than our great Labor movement at its best – and there is no cause more deserving of our support.
Delegates, after this referendum, a bit like the Apology to the Stolen Generations,
A bit like Mabo and Wik, a bit like Native Title and the 1967 Referendum.
When all of this is done, people will look back and go 'Why didn't we do it earlier?'
Because there is everything to gain and absolutely nothing to lose.
So I say this: when you have a proposition before you where there are only winners, it's our responsibility to get out there and win this.
Let's make Australia, the greatest country on Earth, just that little bit greater.