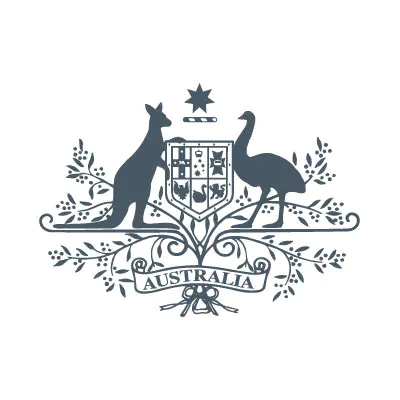 Press Conference – Canberra | Prime Minister of Australia
PRIME MINISTER, ANTHONY ALBANESE: I want to begin by passing on my condolences and respect to the family and many, many friends of Simon Crean. This news came as a great shock, and the entire labour movement is saddened by the loss of Simon Crean far too early. I caught up with Simon just a month ago, he was fit and enjoying life. And this shock news has reverberated right around our movement. Simon Crean rose from the union movement to become the President of the ACTU, and in his Parliamentary career he served as a Cabinet Minister under the Hawke, Keating, Rudd and Gillard governments. An extraordinary career of achievement where he made a difference in every one of these portfolios. Whether it was improving trade deals for Australia, promoting jobs through his employment portfolio, regional economic development, revitalising the arts. Simon Crean is someone who made a difference each and every day. And as leader of the Federal Parliamentary Labor Party showed extraordinary courage to oppose the Iraq War, but made clear his support for the men and women who serve us in uniform by farewelling a deployment from Sydney during that period. Simon Crean is survived by Carole Crean, his beloved wife. They had a wonderful relationship and were as close as two people that I have ever seen. His two daughters, his brother David, and other family members as well, but his loss is a great loss for the labour movement, but a great loss for our nation as well. He went on post-Parliamentary career to continue to serve Australia, including as the head of the European-Australian Business Council, and he was there in Germany continuing to work for our national interests, continuing to promote Australian businesses, continuing his commitment to the creation of jobs here in Australia with good wages and conditions. Simon Crean will be given a state funeral, we will make those announcements at an appropriate time. But today we just pass on our sincere condolences.
Today, we are here to announce a new agreement that has been agreed to by Cabinet this morning of new funding for support for the people and government of Ukraine in their defence of their national sovereignty and their defence of international law. This new military and humanitarian assistance package is an additional $110 million, bringing our total contribution to $790 million, including $610 million of military assistance. This additional support will make a real difference, helping the Ukrainian people who continue to show great courage in the face of Russia's illegal, unprovoked and immoral war. It is sobering that sixteen months on from Russia's invasion, its brutal conflict continues. It is estimated that this support will cross a range of areas, which I will outline now. Firstly, 70 additional vehicles, including 28 Rheinmetall armoured trucks, 28 M113 armoured vehicles, taking the total gifted to 56, 14 special operations vehicles, in addition to artillery ammunition that is required by the Ukrainian forces in defence of their country. In addition to that we will be providing $10 million to the UN office for the coordination of humanitarian affairs. This is about helping the Ukrainian people with shelter, health services, clean water and sanitation. And lastly as well, we will be extending tariff free access for goods for a further 12 months from Ukraine in order to support their economy. We will continue to work collaboratively with our partners, we are continuing to train Ukrainian forces in the United Kingdom, and we will continue to engage with Ukraine for as long as it takes to support President Zelenskyy and the people of Ukraine in this struggle. This is a significant commitment but it is one that is necessary.
Lastly, can I say that the government welcomes the High Court's decision in opposing the Russian application this morning. The court has made clear that there is no legal basis for a Russian presence to continue on the site at this time, and we expect the Russian Federation to act in accordance with the court's ruling.
RICHARD MARLES, DEPUTY PRIME MINISTER AND MINISTER FOR DEFENCE: Thank you, Prime Minister. Very briefly, the Prime Minister has spoken of Simon Crean and I might just say, in my former life at the ACTU and then here is a member of Parliament, Simon was always so very generous to me in terms of the advice and support that he gave. And I think that is representative of the feeling that so many of us feel in this place about the role that Simon played. We are all in a state of shock about the news that has happened and I just pass on my condolences to Carole and his family.
What is at issue in Ukraine today is the sanctity of the global rules-based order, and it is very important that Australians understand that this engages our national interest, and we will stand with Ukraine for as long as it takes for Ukraine to resolve this conflict on their terms. Earlier this year, Penny and I had the privilege, really, of being able to watch Ukrainian recruits, people who had begun this year in civilian life, who had made the decision to volunteer for the Ukrainian armed forces with the obvious risk to their own life that that involved, we have the privilege of watching them being trained by Australian personnel in Britain. And what became really clear to both of us, I think, as we watched that play out is that those Ukrainian recruits were going off in a matter of weeks to defend their country, but in many respect, in terms of defending the global rules-based order, they were there for us as well. It is in that context that we are very proud to be part of the announcement that we have made today in the additional iteration of support that we are providing to the Ukrainian Government. As the Prime Minister said, we expect this to be a protracted conflict, and so we will stand with Ukraine for as long as it takes. This new package that has been announced today continues to have Australia as one of the largest non-NATO contributors to supporting Ukraine in its efforts, and one of the largest Indo-Pacific contributors to supporting Ukraine in its resistance. Those fighters who are there right now are fighting for Ukraine, but they are fighting for all of us, and we will stand with them.
PENNY WONG, FOREIGN MINISTER: Thank you, Prime Minister. First on Simon Crean, Simon was the first leader I served as a member of this parliament, and few will match Simon Crean's contribution to the labour movement. He brought dignity, decency and principle to the role, all the roles he took, and I express again publicly my condolences to Carole and his family, and to the broader labour movement who are in shock.
In relation to Ukraine, really I think the Prime Minister and Deputy Minister have outlined why we do this. I often say to my counterparts when I travel through Southeast Asia and the Pacific, I talk about why Ukraine matters, and I talk about the fact the UN Charter and the principle that a large country cannot simply change the borders of another country matters to us all – we will continue to stand with Ukraine. Obviously the majority of the assistance Australia has given and is giving is military, but we have also recognised the humanitarian need with an additional $10 million to the Ukraine Humanitarian Fund which the Prime Minister has announced today. Which brings our total humanitarian and economic assistance to some $75 million, as I said obviously, the bulk of the assistance is, as the Prime Minister has announced, is in the military area.
JOURNALIST: Firstly, will Defence be replenished for these commitments that have been announced, is this from existing stock or is there new money? And what is the latest advice on the Hawkei vehicle and whether that can be sent anytime soon?
PRIME MINISTER: On Hawkei, because I know that has been raised. The advice is that would not be the best way to provide assistance to Ukraine. What we have done is asked the ADF what is the best way we can provide support in the immediate sense that is available to us, that has been the basis. I note that there are some commentators around who haven't had access to that, who make various suggestions. What we have done is take the best advice possible.
DEPUTY PRIME MINISTER: In essence, Defence is covering the cost of this. There is an active deployment, which is Operation Kudu, which is the Australians who are in Britain right now engaged in the training of the Ukrainian Armed Forces. The funding of that is occurring in the normal way that operations are funded. But the funding for this package is being covered by Defence.
JOURNALIST: Prime Minister, polling over the weekend saw support for the Voice slipping somewhat. Can we now expect over the winter break the full force of the Labor Party and its resources to come in behind the Yes campaign? What is the plan from here to drive up that support?
PRIME MINISTER: This is a campaign that began from the grassroots with the First Nations Constitutional Convention at Uluru in 2017, but in the lead up to that as well. This isn't something that's a party political campaign, but the Labor Party you can expect to give support. As you can faith groups, sporting codes, business groups, trade unions, non-government organisations. This is now over to the Australian people, and we will be campaigning, My view is very clear, that what this is about is constitutional recognition of Aboriginal and Torres Strait Islander People, but also about consulting them on matters that affect them so as to get better results.
JOURNALIST: Prime Minister, has this announcement been impacted in any way by the events we have seen in Russia over the weekend with the mutiny there?
PRIME MINISTER: No, we have been working on this proposal with the view to taking it to Cabinet this morning, for some time. The events, obviously occurred over the weekend but his has been working through, you will note that there has been announcements approximately every four months or so since we came to government. We have done it as soon as it's available, as soon as appropriate.
JOURNALIST: Prime Minister, I listened to your answer just then and also the lengthy answers you gave when you stood here the other day and you haven't said the simple message, 'just vote yes' or 'I want Australians to vote Yes'. Is that, do you need to be more simpler in your messaging?
PRIME MINISTER: The ballot is not this Saturday, simple as that. The ballot is not this Saturday. We have got to explain what it is about, we will continue to do so. I walked around on Saturday, I had a Yes shirt on at one stage. That will happen, the single one word slogans will certainly be there. But what we need to do is to make it clear and encourage people to look at what the words are that are being put forward, the very simple proposition. And we need to encourage people to do that. That it is about constitutional recognition of first peoples, then it is about the three clauses. One, there will be a voice, what the voice will do is the second clause, it may give advice on matters relating to Aboriginal and Torres Strait Islander People, and thirdly, the primacy of the parliament is very important as well. So it won't give right of veto, what it won't do as well as what it will do, and that the functions, procedures, composition of the Voice will be the subject of legislation.
JOURNALIST: From the sale standpoint just given the current concern, understandable concern in the electorate with the cost of living and housing and those things. Do you think voters have the bandwidth at the moment to vote on the Voice as well? Do you think that will be a hindrance, they will see that as a distraction to what is keeping them awake at night?
PRIME MINISTER: If you look at the questions Ministers got asked in Parliament from government members last week, they were about education, they were about housing, they were about health, they were about cost of living, they were about all of those things. We will continue to do that. Tomorrow, I will be doing an infrastructure event, then I will be doing another employment and tourism event in Queensland, then I will be launching the Fadden campaign. We will continue to govern across the whole range of portfolios, but at the same time, there hasn't been a referendum held at any time this century and we will continue to put our case.
JOURNALIST: Prime Minister, further on the High Court decision, how quickly can we expect this so-called 'squatter' to be removed? And security experts say that this parcel of land should never be leased to any foreign government given proximity to Parliament. You said on Friday we live in a different world to when it was initially leased to the Russians, so can you give that assurance?
PRIME MINISTER: We don't intend to have any embassy there. Future governments will consider what it is, I think it is a pretty good space there myself at the moment. So it is not intended to give it to or allow for any other embassy to be there either. We will consider the purpose of the land, but we expect he the law to be upheld. Australia supports the law, Russia has not been real good at upholding the law in recent times. The decision was about an hour ago and I have been in the Cabinet meeting.
JOURNALIST: In remembering Simon Crean and paying tribute to him you talked about his extraordinary courage in opposing the Iraq War and you said last night that that judgement was vindicated. Will you be making any structural changes to ensure this can't happen again in terms of war powers reform which he backed in 2018?
PRIME MINISTER: The question you ask is conflating a range of issues, frankly. Simon Crean's courage in speaking out as he did after the Labor Party made that decision collectively. Making sure that he went down to farewell our troops, was I think, a courageous moment. That was a moment where we showed leadership. I believe that Cabinets are the appropriate place, governments, to make decisions with regard to Australia's involvement in military conflict. I think though that Parliament should get the opportunity to contribute to debate and that is the Labor Party's position.
JOURNALIST: Prime Minister, on Simon Crean and there have been very appropriate tributes to a decent Australian and politician. Just reflecting on that, 20 years ago is a long time ago, but you are someone who has been through opposition and you got a chance to go to an election, he never got a chance. Do you think, as you reflect back, that it was a mistake, that he should have been given a chance to get a crack?
PRIME MINISTER: I don't know anyone in the Labor Party who thinks it was a good idea now that we made Mark Latham leader, so I think that's pretty self-evident. But the thing about Simon Crean is that we all have our ups and downs in politics – Simon Crean always looked forward. And he is someone who was a source of advice and counsel for people who were coming through the party. I first became a full member of the Shadow Cabinet, under Simon Crean's leadership, in 2001. I had a lot to do with him over the last, since I became Labor Party leader in 2019. Being Opposition Leader is not the best job in this building. I can say that confidently now from the Prime Minister's Courtyard. It is a tough job, and Simon Crean was so loyal to the Labor Party. And after that setback, to him, he continued to serve and went on to be a senior Cabinet Minister in the Rudd and Gillard governments. And I think that Simon Crean will go down as one of the greats in our movement, and in our party. We are the oldest and greatest political party in Australia, and one of the oldest and most successful political parties and the democratic world. Simon Crean is towards the very top of the list, someone who has been leader, someone has been a Cabinet Minister in four governments.
JOURNALIST: Prime Minister, can I ask you about your thoughts and perhaps those of the Foreign Minister and Defence Minister as well about the extraordinary events in Russia over the weekend. What impact do you think it will have on the course of the war in Ukraine, and perhaps what impact on the Presidency of Vladimir Putin?
FOREIGN MINISTER: I think there is a lot of commentary on this, what I would say is that this does demonstrate the divisions in Russia. It does call into question the decision which we have all criticised and which we are standing here to oppose today, which is the decision to illegally, immorally invade Ukraine. Obviously, we will continue to monitor developments, but what I would say is, I would again if I may, say to any Australians who remain there that it is safe to do so, my advice is to leave.
JOURNALIST: Prime Minister, just on PwC. Are concerned that the decision to sell part of the business may impede the investigation?
PRIME MINISTER: No, I have been briefed on that this morning and we don't see that that will make a difference to the processes that are in train. Thanks very much.