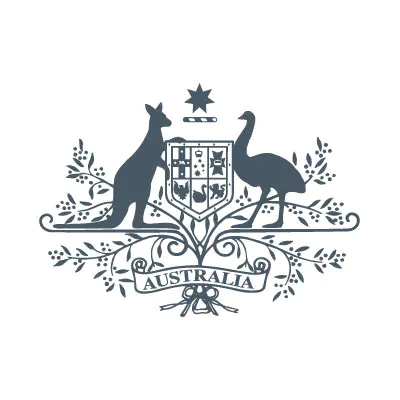 Press Conference – Sydney | Prime Minister of Australia
TANYA PLIBERSEK, MINISTER FOR THE ENVIRONMENT AND WATER & MEMBER FOR SYDNEY: We're here on the land of the Gadigal people of the Eora Nation, and the place we're standing on right now is called Bennelong Point. It's named for a man who was the communicator between the first British settlers and the Aboriginal people who lived on and around Sydney Harbour all those years ago. Bennelong played a special role here in Sydney and he later went to England and played that role in England as well, communicating between Aboriginal Australia and white Australia even then. This referendum gives us the chance to do that too, to break down those bounds of communication, to make sure that our Constitution reflects the reality of thousands of years of First Nations culture here in Australia and that it gives us a path to better communication for the future. It's such a pleasure today to be here with Pat Farmer, with other special guests, and most particularly with the Prime Minister who will address you in a moment. Thanks.
CLOVER MOORE, LORD MAYOR OF THE CITY OF SYDNEY: Hello. I would like to officially welcome Pat Farmer to Sydney, the Sydney leg of his 14,000 kilometre run around Australia. Encouraging people to think about and understand the importance of the Voice to Parliament. The City of Sydney is a very strong supporter of the Voice. We've provided accommodation in Town Hall House for the Yes campaign, our banners will be flying in the city, we're running 'Walking together' forums. And we think that it is incredibly important that everyone understands that this is our opportunity to right the wrongs of 200 years and to vote Yes in the referendum. So, welcome, Pat. Thank you for what you are doing. We all need to work together to make sure the Yes vote gets through in the referendum. Thanks very much.
ANTHONY ALBANESE, PRIME MINISTER: Well, thanks very much, Clover. It's great to be joined by ministerial colleague, Tanya Plibersek, by Clover Moore, the Lord Mayor of Sydney, and by most importantly, I think, by Pat Farmer and his extraordinary team. Now, I was there with Premier of Tasmania, Jeremy Rockliff and Linda Burney when Pat Farmer started this journey, some more than three months ago. 14,000 kilometres around Australia, at an average of 80 kilometres a day – an extraordinary effort. Pat Farmer and his team have been raising awareness, talking to people about what this referendum is about, which is about just three things. Recognising First Nations people in our founding document, our Constitution. Secondly, giving them a Voice, an advisory body to government so that government can listen and so that we can get better results. That is what this referendum is about. A Yes vote is a vote to give respect to Indigenous Australians. A Yes vote is an opportunity to lift our nation up, to show that we're a confident and mature nation who can come to terms with the fullness and richness of our history. The great privilege that we have of sharing this island continent with the oldest continuous culture on Earth, and that is an incredible privilege. And very soon we will have the opportunity to recognise that in our Constitution as every single former colony in the world has done, is recognise its First Nations people. New Zealand did it in the 19th century, Canada did it in the 20th century, and Australia, I sincerely hope, will do it in this, the 21st century. And I say this very clearly, if not now, when? 122 years after Federation, it is time. John Howard promised recognition in our Constitution to advance it, and every government since has. We have had a long process leading up to the Uluru Statement from the Heart in 2017. Pat Farmer, I have got to know. Pat Farmer, of course, was a Liberal Member for Macarthur and served with distinction during that period. Since then, he's run from the North Pole to the South Pole, and now he's running right around Australia, he is indeed an inspiration. To all those who are thinking, 'Will I spend an extra Sunday knocking on doors? Will I spend an extra hour making phone calls? Will I go the extra yard to have conversations with my neighbours and friends?' Think about this, it's got to be easier than running 14,000 kilometres. And certainly today we'll be running a little bit less than 14,000 kilometres, Tanya and I have caucused on this and we've come to a very clear position. But this is a positive campaign. It's a positive campaign for Yes. And it compares with the No campaign, which is really about everything except for what the question is. They want all these distractions. It's a very clear question. People should read what the question is to recognise First Nations people through a Voice. The clauses which are there are legally sound, they will not interfere with the way that the government operates on a day to day basis. Our Parliament will still be in total control of its destiny. And that's why this is such a gracious offer. And when I arrived here today, like when I arrive different other places as well, what Australians do when they gather here at the steps of the Sydney Opera House at Bennelong Point, when they see someone, what they do is, you reach out your hand and you say hello. It's the way of greeting. It's a gracious offer. And the Uluru Statement is a hand outstretched from the oldest continuous culture on earth. A hand outstretched and it's asking non-Indigenous Australia to just join with it, to join with it in shaking hands, in moving forward together in the spirit of reconciliation. When this is done, people will wonder why it wasn't done before. Just like the Apology to the Stolen Generations. Just like Mabo and Wik and Native Title. People will wonder what the fuss was about. Because we will be stronger as a nation when we move forward together. Thank you.
PAT FARMER AM, RUN FOR THE VOICE: Brooke and Dylan, where are you? Brooke and Dylan? Are you guys around anywhere? Brooke anyway.
PRIME MINISTER: They're having a rest.
FARMER: Yeah, well, I'll get to them in a moment. Firstly, can I acknowledge the elders past, present and emerging, not just here on this sacred piece of land that we're standing on, but indeed throughout the whole of Australia that I've stood on and continue to stand on as I continue this journey around the country. As I continue to do the job that I was invited to do by the Uluru Statement and that is to walk together as one into the future around this nation. When I was in Tasmania for the launch of this journey, seems like eons ago, but when I was there with the Prime Minister and also with the Premier of the State, the Liberal Premier of the State and the Lord Mayor down there in Hobart, I heard such eloquent words come from them that I couldn't compare to that. And I mentioned at that point in time that I couldn't compare words, but I hoped that my footsteps would do their words justice. Their words were along the lines of the fact that the Indigenous people of Australia have reached out an olive branch to all of us, to all of us to join together and to move forward together on into the future. Their words were that if we don't seize the moment now, then when? Just as we heard earlier on. As they say, the most precious commodity on this earth is time, and that's why I felt it was important that I dedicate six and a half months of my life in actions rather than words to show the Australian people how much I cared about the future of this nation as a patriot and how much I cared about the future of this nation as one nation moving forward together with the First Nations people, the Indigenous people of this country. I have travelled to the Tiwi Islands in the past, I've travelled to Thursday Island in the past, I've travelled to many of these Aboriginal communities in the past, and I have seen poverty that is beyond compare. The Australian people have supported me in my journey to support clean water projects, clean sanitary conditions, housing, girls' education in other nations. I say, now it's time to look after our own backyard. Now it's time to clear up the mess in our own backyard and to make sure that those children are not growing up in poverty stricken areas where they have to rely on bore water and then later on on dialysis machines because of that bore water just to survive. Australia and the Australian people are better than that. I'm on this journey because my daughter at the age of 28 encouraged me. She said, 'Dad, why don't you do a run for the Voice?' It appears to me that there is nobody under the age of 35 that doesn't get that this is a complete no-brainer, that this is something that just should absolutely happen. And what they are flabbergasted about is the fact that we even have to vote on it. So, I say my journey is for all those people that are beyond that age, I say to all of them wake up. Let's not leave this to our children and our children's children to fix the problems of the past. Let's seize the moment. Let's seize the day while we have a moment in time. Let's take it. Let's change. And let's vote Yes. Thank you.