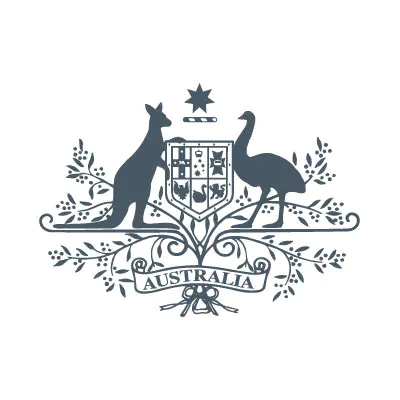 Question and Answers – Australia-Israel Chamber of Commerce
LEON KEMPLER AM, CHAIR OF THE AUSTRALIA ISRAEL CHAMBER OF COMMERCE: The Prime Minister has agreed to take questions from the floor, which is a great honour for us. And we're going to now move on to a more pedestrian but very important area, and that's about housing affordability. And the question is, it's about supply and demand, and when there's a lack of supply, the price just goes up. We need to build, build and build more housing. In Victoria we get 150,000 new people coming to Victoria, probably need 50,000 more accommodation. Can you tell us a little bit about the Housing Australia Future Fund and your thoughts on this particular issue? And I'll welcome people to come to the fore, thank you.
ANTHONY ALBANESE, PRIME MINISTER: Thanks very much, Leon. The solution is sort of economics one, it is about supply. So we have a range of measures to assist with supply that we are putting in place. One is $2 billion additional, available immediately to state governments to invest over the next two years in social housing. That comes on top of the $1.6 billion we put in the budget to extend the existing agreement across States and Territories by a year. We have $2 billion available for community housing through the NHFIC arrangements. We have our Build to Rent incentives that were in the budget as well that the Property Council expects will result in between 150 and 250,000 private dwellings to rent being built. We're extending our Help to Buy Scheme by 50,000 homes tomorrow, July 1. It's one of the things that click in on July 1. And our Housing Australia Future Fund is about using the Future Fund which is there to create a permanent increase going forward. With a modest start relatively of $10 billion dollars being invested, would create at least $500 million of that being invested each and every year going forward. It is unfortunate that politics has intervened from, not just from the Coalition, they haven't been great supporters of public housing historically, but more extraordinarily for the Greens Party who say that they support the public housing but just aren't prepared to vote for it. And so that's blocked in the Senate at this point in time, I think it is absurd that it's occurred. And part of what we've done as well with the $2 billion additional is that we have agreement from the States and Territories to look at planning laws through the Supply Council, that's a part of this process to make sure that incentives are there. Including through local government planning laws, re-zonings, to make sure that we get greater density along transport routes, that we do the right thing by our population, that we get some decentralisation as well with regional investment, that we get that planning right. And the idea of doing it through the National Cabinet process is that it will stop, State Governments will provide, if you'd like, an incentive for them to say 'we're all doing this' rather than saying 'I can't do this because of people's objections'. I'm not for inappropriate development, but I am for appropriate development and higher density. If we're going to have an increase in our population, which we have done for a long period of time, we'll continue to do so, we need to address the supply issue. And in the longer term, or what begins next year in 2024 is the Housing Accord which is a fantastic example of what I was talking about in the speech today about the how. Because it has brought together, the Master Builders, the Housing Industry Association, as well as Shelter and various groups such as Act Together, with every State and Territory Government and the Commonwealth Government, as well as the Australian Local Government Association in how we get a million new homes built between now and the next five years from when it begins. So basically, during this decade. That is the key, and we need to address it because we can't have a situation whereby young people don't feel like they have a stake in society because they're locked out of the housing market.  
KEMPLER: Thank you, Prime Minister. Professor Alan Duffy, our astronomer. Thank you.
PRIME MINISTER: I'm intimidated by you. I've met him before and I'm intimidated by him getting a question.
PROFESSOR ALAN DUFFY: This is not an astronomy question, Prime Minister. I wanted to acknowledge and thank and recognise your impassioned and righteous support of The Voice. We, I think, I speak on behalf of all of us hope it will pass. This is around the Defence Strategic Review, you rightly highlighted the critical and urgent threat landscape. We need to have technology from universities like Swinburne, through industry partnerships into defence, all of course supported by government. One country that does that better than anyone is Israel. What can we learn from Israel? And the vision you have for how Australia can take those learnings and deploy it on country?
PRIME MINISTER: I think we can certainly learn a lot. And Richard Marles as Defence Minister, of course, has travelled to Israel many times. And one of the things that the Defence Strategic Review did, undertaken by Sir Angus Houston and Stephen Smith, was instead of just going along piece by piece it was able to take a step back and say, 'What are the assets that Australia needs, and where do we need them?. Hence I'm convinced that our program of nuclear submarines, which is just one part of the Defence Strategic Review. But if you take a step back, what it will do is it changes risk factors because an undetectable submarine being able to be operated by Australia is a large investment, but it's an investment that will lead to less need in other areas as well. We are also looking at strengthening where our bases and our presence are more towards the north of the country. It's looking at the assets which Australia had for quite a while gone down the track, and it's understandable because we had fought wars in Afghanistan, in Iraq, in the Middle East. No one is about to win, I don't think in our lifetime we're going to need to defend Charleville or Mount Isa in a land war. What we need to do though, is understand that in the new, in this century, and this decade and beyond, the threats to us are different from a land force in our country. They are things like our submarine cables and our trade routes. They are things that we can't see, that is cybersecurity as well. And hence the upgrades in ASD, and other assets as well. So I was really, very pleased that within a year of us being elected we've done this comprehensive review. It's a review in which we engage with our Five Eyes partners in the democratic world as well about our assets. And I think if you look at what was in the budget and what will be in the budget going forward as well, I think that you have a turn around so that we are getting the defence assets that we need, when we need it and where we need it.  
AUDIENCE QUESTION: Thank you, Prime Minister, welcome to Melbourne. I have a question in terms of a GDP spending on R&D in order to unlock our potential that we have right here, right now based on our infrastructure, human habitat and amazing world discovery science that we do. So we are here in the Chamber, Israel world leader in innovation and commercialisation, in fact commercialising science since 1957 when they established the second (Inaudible) in the world (Inaudible) at the Weizmann Institute where I had the great honour to do my PhD. And my question to you is, since we are the 12th largest economy in the world, ranking just in terms of perspective to give a perspective with Israel that's 29th. Why are we spending so little in R&D expanding? And just to give you some clear and precise comparison, Israel spend three times what we are spending. Why we are spending so little when we could leverage so much that we have right here, right now? Thank you.
PRIME MINISTER: I think that is a very legitimate critique, and we can learn a lot from Israel, which in IT, water, quantum and so many areas has been world leading. I was at a forum in my electorate a few years ago and there were people there, my opponents in the Green Party were out there promoting BDS against Israel. And I said, I said to them in this big public meeting, and they were getting really rowdy. And I said to them, 'Okay, everyone here get out your mobile phones and hold them up, they all did and I said, 'Okay, well just go put it in the bin because there's not a mobile phone in the world that doesn't have IP that was developed in Israel'. They didn't do any of that, my opponents at this forum funnily enough. But there's a lot to be learned from that, and I do think we need to do better. We are doing, one of the things we're connecting up better as well through programs that Ed Husic is running, because it's not just a matter of dollars although that matters, is connecting up innovation with commercialisation through universities as well. So, we have a range of programs that were in the budget that many of which, a couple of which have started, but many of which will go for, even a couple of weeks will commence tomorrow.  Australia has been good at innovation, think Blackbox, think Wi Fi, think the cochlear implant, think as well there's not a solar panel in the world doesn't have technology, or IP that was from the University of New South Wales or ANU, or other places as well. What we need to do much better at is to commercialise those opportunities. So yes, R&D we do need to do more on, but we need also to develop mechanisms so that we commercialise them much better in the future.