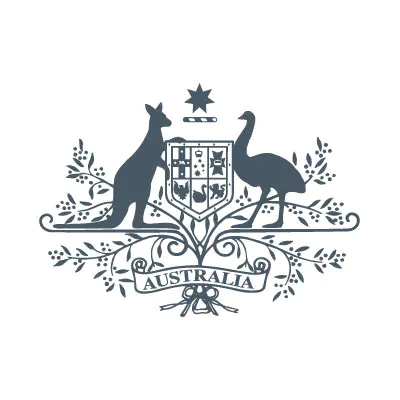 Rabbitohs Heffron Community & High Performance Centre
Well, thanks very much.
I begin by acknowledging the traditional owners of the land on which we meet. I pay my respects to their elders past, present and emerging.
I thank Aunty Marcia for the wonderful welcome to country.
And I declare that I'm very proud to lead a Government that will give all of you, along with all Australians, the opportunity to vote for recognition of First Nations people in our Constitution in the last quarter of this year.
Vote Yes.
Well, South Sydney certainly are the pride of the league. And this magnificent turnout here today gives me enormous pride as well.
I do want to acknowledge that this hasn't just come about.
It has come about because of the work of people like Michael Daley, who went to an election committing to funding of this program here.
It goes to Matt Thistlethwaite, who was constantly in my ear as well and made sure that we made the commitment in 2013 that led to the Federal funding of this project.
And of course, the local community through local government, through Randwick City Council as well.
So, whilst governments are important though, I think that what this magnificent development symbolises isn't governments, its people power.
Because back in 1999, when I was a member of the South Sydney board, and I said at my late mum's funeral, who used to take me to Redfern Oval there and sit in the corner, watching Souths play, that I wasn't sure whether she was more proud that I was a member of the national Parliament, or that I was a member of South Sydney board. Because I think it was about it even for her. Maybe PM might have topped it, who knows, because she passed away, way back in 2002.
And the then South Sydney administration and players all came to her funeral. It said something about the nature of this club.
But in 1999, when I was meeting with various powerful figures who were telling us that South Sydney should just amalgamate, we should just go and support another club, I said to them that you don't understand that team sport.
And South Sydney Rugby League Football Club isn't just about what happens on the field.
It's about your sense of identity, about who you are, about belonging in a community and a society. And that this club personifies that.
This is the only club in world sport, literally, that has been excluded from a competition and has come back unchanged. The only one in the entire world.
So, I want you all to give a special clap now.
And I want it to be the loudest that you give today.
I want you to give a clap to the late Johnny Sattler who signed this in 2014.
I want you to give a clap to all of you and those who passed who marched, not once, but twice in over 100,000 people on Sydney Town Hall to demand our club be returned to the National Rugby League.
Because that says so much about Australia.
That says so much about who we are as a country.
This was the ultimate battle of the little guy versus the big and powerful corporate interests, who felt that it was all just about money.
It was about much more than that.
It was about who we are.
And the fact that so many marched with us and supported us and campaigned with us, including, yes, Chris Minns, I'm proud to say Canterbury and Newcastle and all those supporters of rugby league from Queensland and right throughout the whole country who said, 'No, we have values and their decision to exclude our club is simply not tenable'.
So, we fought our way back.
And since then, we've fought our way into winning our 21st premiership in 2014 and to being a powerhouse of the National Rugby League.
And this centre here isn't just about elite sport.
Because Souths have always been about more than that.
It's about community.
It's about the youngest kids here being able to meet with their idols, Latrell and Cody and Cam and all the team.
But also being able to play everything from rugby league to basketball, wheelchair rugby was going on in there earlier today.
But it's also about the work that Souths do in outreach.
Souths Cares is one of the great charities in this country, that creates opportunity for Indigenous Australians to close the gap.
And that's what the referendum later this year is about as well.
It's about a practical initiative to close the gap.
Giving Indigenous Australians their voice, allowing them to be heard, and allowing them to be listened to.
And that's why it's so important as well going forward.
So, to Blake and the team of Souths, congratulations on what is a magnificent achievement.
But to all of you who have made this possible, feel proud today.
Because this doesn't just happen.
This is the ultimate representation of people power in this country.
And the fact that we can be proud that in a democracy such as ours, the voices of people do matter.
Have a great day.