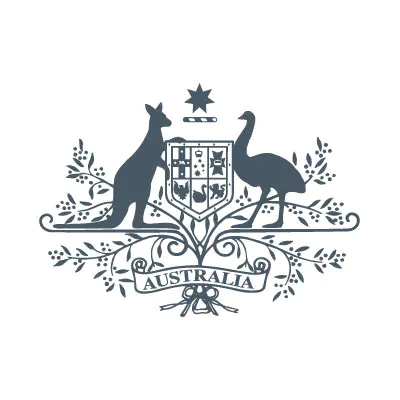 Radio interview – Mix 104.9 360 with Katie Woolf
KATIE WOOLF, HOST: Good morning to you, Prime Minister.
ANTHONY ALBANESE, PRIME MINISTER: Good morning, Katie. It's good to be back in Darwin and it was a magnificent memorial for a great Australian and a great Indigenous leader in Yunupingu yesterday afternoon. I regard it as an incredible honour to have been there.
WOOLF: Prime Minister, Yunupingu was remembered fondly for his ability to walk in two worlds as well as his advocacy for Indigenous people. How would you like Australians to remember Yunupingu?
PRIME MINISTER: As someone who was committed to raising up the aspirations of his people. As someone who was an extraordinary leader who's connected with the land-rights movement, direct connection through the Barunga Statement, through the Yirrkala Bark Petition, through the Uluru Statement From the Heart, but someone who was absolutely committed to reconciliation. The Garma Festival is an extraordinary celebration of First Nations culture, and all of us who live in Australia have the great privilege of sharing this beautiful continent with the oldest continuous culture on Earth. That's something that should be a source of pride for all of us. And Yunupingu, of course, was absolutely committed to recognition in our Constitution. And in the discussion that I had with him on the very day that we had our press conference with the Referendum Working Group in Canberra, to declare the wording that would be in the legislation that would go to the Parliament, he was very pleased that that had occurred, and really wanted to bring Australians together in a spirit of unity. And I think that is why he was so widely respected by all Australians. I think it is one thing to be a great leader of your own people, he was a great Australian leader of all of us.
WOOLF: I think a lot of Australians will agree, and the work that he has done over the years has been phenomenal. I will go back to the Voice in just a moment. We do very much appreciate the fact that you're in the Territory at the moment, taking some time to speak to me on your way to Japan. I want to ask, though, there's been a lot of calls from the community for you to be here to help out with some of the really serious issues that we've been experiencing around crime. Since the beginning of the year, we've had a terrible situation where we've had four people brutally killed in different situations. One of those, we saw a man assaulted at Rapid Creek who lost his life. A young bottle shop worker was allegedly stabbed on the job. A woman killed in a domestic violence incident which your Indigenous Affairs Minister and staff actually rendered aid in that incident. And then just two weeks ago, we were in a terrible situation where an international student was allegedly murdered inside the home in which he was staying. It's safe to say that we as a community are feeling really quite broken at the moment when it comes to crime. Are you concerned about what's happening in the Northern Territory?
PRIME MINISTER: I certainly am very conscious of the concerns that are here in the Territory. And I met with the Chief Minister just yesterday. Of course, we had a discussion, Natasha came back with me on the plane to Darwin from Nhulunbuy. And of course, we handed down a Budget, just a couple of weeks ago now, that had in it a significant package of support for crime, including two new national partnerships to deliver additional police officers and community safety support here in the Territory. We continue to work closely with the NT Government to tackle crime, to keep women and children safe, and to support young people.
WOOLF: Looking from the outside-in to the Northern Territory right now, do you feel as though the Northern Territory Government's got control of this?
PRIME MINISTER: I do, and they have plans to go forward and they're implementing them, in partnership with the funding that we've put forward. We had, of course, a $250 million landmark plan for a better, safer future for Central Australia. But we're also working with the Northern Territory Government about these issues around the Territory. And I'm very confident in Natasha Fyles, I think that she has really emerged as a very effective Chief Minister here in the Northern Territory in the relatively short time that both of us have held our roles.
WOOLF: Prime Minister, there's going to be a lot of people listening this morning who don't feel the same way. They're going to be thinking to themselves, we've got these really violent situations, even last week we've got a situation where there's 29 cars stolen in one week, then more than 30 homes broken into. That's in Darwin alone. We also know that Alice Springs continues to grapple with these really serious, serious situations on a daily basis. Could the Federal Government be doing more, or are you doing enough to support the Northern Territory government?
PRIME MINISTER: Well, we're providing every bit of support that is requested for the Northern Territory Government. Some of the proposals that have been put forward aren't ones, I don't believe, that are the right solutions. It's important that we –
WOOLF: Is that like calling in the Federal Police?
PRIME MINISTER: Well, how is calling in Federal Police going to assist the NT Police to do their job? That has not been put forward. That's a slogan rather than a plan to deal with the issues. We need to make sure that local communities are empowered in this process, that the police are given every support that they need going forward and that we work these issues through. And when I've met with the NT Police in Alice Springs, when I visited there, they certainly were not calling for that. And the people I met with last night here in Darwin were also not calling for that.
WOOLF: Are you speaking to everyday people? Are you speaking to those victims of crime? Because that's been one of the real criticisms, I think, after your trip to Alice Springs, was that you didn't spend enough time in Alice Springs. People are wanting you to spend more time in the Northern Territory to get a real gauge of how broken they're feeling.
PRIME MINISTER: Katie, I've been to the Northern Territory six times since I've been Prime Minister one year ago. I compare that with my predecessors, who very rarely visited, and indeed with the Leader of the Opposition's record on how many times he visited in the nine years that he was a senior minister in the government.
WOOLF: So, not planning on another more extensive trip at this point?
PRIME MINISTER: Well I am, and I regularly visit here, and we do have further visits in the schedule, including visits to communities with the Chief Minister.
WOOLF: Prime Minister, I know you're very pressed for time this morning. I do want to ask, there has been some discussion raised over the last few weeks, Marion Scrymgour, your Member for Lingiari, has been really strong on this area, and she's spoken about whether there needs to be some discussions around quarantining welfare and the like. Is that something that you'd look at doing?
PRIME MINISTER: Well, we're continuing to discuss issues, including through our local members, Marion Scrymgour and of course, Senator Malarndirri McCarthy and also Luke Gosling. And we are constantly looking at solutions to issues as they arise, and we'll continue to do so. It's good that we have such local members who are very much in touch with what is happening in their electorates.
WOOLF: Last week, Marion Scrymgour acknowledged that we have got a crime crisis on our hands here in the Territory. Is that how you would describe it?
PRIME MINISTER: Well, I don't paraphrase Marion Scrymgour. I think that she is perfectly positioned to comment on what is happening in her electorate.
WOOLF: A very quick one, we need to have a quick discussion about, we know there's a lot going on on the national stage, but there are a lot of Territorians who are quite sceptical about the Voice actually making a difference. How could the Voice actually help to deal with the very serious issues that we are grappling with here in the Territory right now?
PRIME MINISTER: Well, if you look at where justice reinvestment, for example, has worked, something that's come from the bottom-up in Indigenous communities. I've seen firsthand how successful it's been in Indigenous communities such as Moree and Bourke in New South Wales, in reducing crime rates, in diverting young people at risk of falling into a life of crime into a different pathway. And when you engage with people, you get better outcomes. If you look at the successful programs in the Indigenous Rangers programs, if you look at community health programs, the ones that have been most successful have been ones where Indigenous people have been listened to, where programs have been developed with Indigenous people rather than for them.
WOOLF: Prime Minister, to the people of the Territory today, as I said, that are feeling very broken around this issue, they're feeling really concerned around their public safety, the continuous issues that we've been grappling with. I mean, what is your message, as the Prime Minister of Australia to those Territorians?
PRIME MINISTER: Well my message is we're working each and every day together with the Northern Territory Government. To resolve these issues, to produce better solutions. Many of the issues that we're dealing with are intergenerational, they're complex issues. They go to an intergenerational disadvantage that has led to issues being created on the ground. You can't turn them around instantly. But there are successful programs as well. I was speaking to businesses last night that were working with, for example, Indigenous Rangers in places like Maningrida that make a difference going forward. And we'll continue to work constructively, we'll continue to engage and the Commonwealth Government will continue to have a presence here through local members, as well as with the regular visits that my Cabinet Ministers are undertaking. Just this week, you have today, Brendan O'Connor is here in Darwin in the Territory, talking about skills and the need to give people opportunities into employment, into those pathways that will make a big difference for them.
WOOLF: I do want to move on. You've got two of your Indigenous parliamentary members voicing concerns around fracking at the moment. Marion Scrymgour and Malarndirri McCarthy both raising those concerns. We know the Labor Government announced earlier this month, here in the Territory, that it would allow full-scale onshore gas industry, that industry to go ahead in the region, saying it had adopted all 135 recommendations of an inquiry. Now, the Federal Labor Lingiari MP, as we know, Marion Scrymgour, said that traditional owners, pastoralists as well as environmentalists, were seriously concerned that some of those key recommendations had not been properly addressed, particularly around water use. We know that fracking, and certainly the gas industry, is going to assist with the nation's energy needs. Where do you think we need to go to from here?
PRIME MINISTER: Well, my government will continue to work with the NT Government on the implementation of the Pepper Review that was handed down. The NT Government have said that they support every single one of the recommendations and that provides a plan for the Beetaloo. The Government will support projects that meet environmental and regulatory approvals. That's the task that we have, and we'll continue to do that, of course.
WOOLF: Does there need to be a halt, though, until those water needs are met or those water concerns are met?
PRIME MINISTER: Well, currently there are no projects in the Beetaloo Basin that are currently seeking these approvals for the Government. So, we have committed to expanding the water trigger to all forms of unconventional gas, and that's part of our what we call the Nature Positive Plan legislation that we're releasing for consultation this year.
WOOLF: Do those projects though, in the Beetaloo need to go ahead to help Australia to meet those energy needs?
PRIME MINISTER: Well, we certainly need to increase the supply of gas. We know that that is an issue, but as I said, we are bringing forward our Nature Positive Plan legislation and that will expand the water trigger to all forms of unconventional gas.
WOOLF: Prime Minister, I know I'm going to have to let you go. Very quick one, China trade. We know that Beijing, their top diplomat in Australia has revealed that talks are underway for you to visit China as quickly as possible. Are you going to head across?
PRIME MINISTER: Well, I welcome the improved relations between Australia and China. It's a good thing that you have dialogue, and with our Foreign Minister has visited, our Trade Minister has visited, and I will be working with the appropriate authorities in China to determine a date in which I could visit China. I've said that we need to deal with the impediments to trade which are still in place, and there are other issues of course that are still there. But I've made it very clear, on behalf of my government, that we'll cooperate with China where we can, we'll disagree where we must as well. But China is our major trading partner and it is in both China and Australia's interest for us to have any impediments to trade removed. It's a good thing that yesterday it was announced that the impediment that was there to timber has been removed, but we want to see it removed as well for products like barley and wine.
WOOLF: Prime Minister, you are about to board a plane to the G7 Summit in Japan. What is on the agenda?
PRIME MINISTER: Well, it will be a huge meeting, of course, of the seven largest economies. And they are dealing with, of course, the fallout, global inflation from the Russian invasion of Ukraine that's having a real impact. And we'll be discussing that, in terms of the future of the economy, and also the issues of international security. In addition to that, I'll be meeting with the Quad Leaders of the United States, President Biden, Prime Minister Kishida of Japan, and Prime Minister Modi as well, about our ongoing relationship, and the Quad that's an important body to ensure cooperation of peace and security and stability in the Indo-Pacific.
WOOLF: Well, Prime Minister Anthony Albanese, we better let you get on that plane. Thanks so much for your time this morning.
PRIME MINISTER: Thanks very much, Katie.