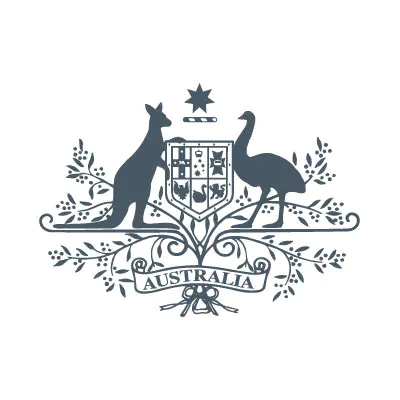 Television Interview – Today | Prime Minister of Australia
KARL STEFANOVIC, HOST: Prime Minister Anthony Albanese joins us now from Sydney. PM, good morning to you.
ANTHONY ALBANESE, PRIME MINISTER: Good morning, good to be with you. I am one of millions of Australians who welcomed the decision of the Reserve Bank yesterday.
STEFANOVIC: Look, it's nothing to celebrate though it is? It's more of a stay of mortgage execution isn't it?
PRIME MINISTER: People are doing it tough out there, Karl. I am determined to work each and every day to provide whatever assistance the Government can do. Whether that be the direct assistance in cheaper childcare, the tripling the Medicare bulk billing incentive so that people can go and see their doctor for free, or whether it be free-free TAFE. All of those measures to take pressure off of cost of living but as well, of course, managing the economy. Producing a surplus that we know now will be in excess of $2.4 billion to put that downward pressure on inflation, so that to send a message to the Reserve Bank, which is independent of course, that we want monetary and fiscal policy to work together.
ABO: PM, obviously surplus is a good sign, but at the end of the day that's just politics speak. We've got families at home who are going hungry, Foodbank is warning some kids aren't even getting lunch at school because of the rise in the cost of living. This is a proper crisis.
PRIME MINISTER: I get that so many people out there are doing it tough, that's why the Government is working each and every day to make a difference. The fact that interest rates were paused yesterday at 4.1 is a good thing. You have a two-speed economy, some people doing it really tough and then you have positive signs at the same time in the economy. Record jobs growth of 465,000 jobs created in our first year, inflation is going down and that's a good thing. We think it peaked at the end of last year and so those two measures are important, as is a surplus from the Government that does make a difference to putting that downward pressure on inflation. Measures like our Energy Price Relief Plan that people will be seeing. The Reserve Bank and Treasury estimate that put a three quarters of a per cent downward pressure on inflation in itself in that one action and that is a good thing.
STEFANOVIC: PM, if you don't get this right they will turn on you.
PRIME MINISTER: I get that people are doing it tough. For me this isn't about politics, this is about assisting people. I know what it's like to do it tough, and I get that people out there are under pressure and that's why the Government's doing everything we can. This is a global impact, this global inflation that we are seeing right around the world and our government is responding each and every day.
STEFANOVIC: All right, China obviously is a significant talking point with you and the Indonesian President. You disagree perhaps a little on AUKUS or perhaps a lot. But two Australians now have a bounty on their head. How does that sit with you?
PRIME MINISTER: It's just unacceptable. We are concerned about the announcements overnight that have been made. We will continue to cooperate with China where we can, but we will disagree where we must. And we do disagree over human rights issues. We continue to raise issues such as Cheng Lei's unacceptable detention without proper processes being in place, and we will continue to put those arguments. We had very constructive discussions, myself and my friend President Widodo yesterday. It's important that Australia develop relationships in our region. Now, Indonesia and China who are different countries with different political systems. Indonesia is a great democracy, and that's why we certainly can develop a much closer relationship with Indonesia. It's our 14th biggest trading partner, we need to do much better. It will grow to be the fourth largest economy in the world in coming years. India, of course, will be the third largest economy. What that represents is enormous opportunities for Australia.
STEFANOVIC: All right, just on a much lighter note now, PM. Depending on, as I always say, the way that you look at things. Let's talk about the Ashes. Rishi Sunak, who looks like he could blow over in a stiff breeze, he is fired up about the Ashes. Is it time to revoke the visas of English elites like Piers Morgan? Just get rid of them?
ABO: Just don't let them come in.
PRIME MINISTER: I think that would be a very harsh measure, Karl. What it might be better to do is to allow people like Piers Morgan to come in and to come in and to come on your show, and remind him of Australia's massive Ashes victory. Both the men's and the women's team are nailing it over there in the UK. And it is not surprising that Rishi Sunak is a little bit disappointed. I look forward to catching up with him at the Summit that is being held for NATO next week. I'm sure that we will have some good-hearted banter. It is an important relationship between Australia and the UK, but I think our cricketers are doing so well. If I were England I would have been concentrating on Stokes' innings which was magnificent, giving him credit, whilst giving Australia credit for winning two-nil up with just three Tests to go.
STEFANOVIC: Why don't you just say, 'why don't you just stop whinging', and you should shirt front him. You should shirt front Rishi Sunak, give him the old classic Albo shirt front.
PRIME MINISTER: I might remind him Karl, that when I was learning to play cricket, as every Australian does at primary school. The nuns at St Joseph's Camperdown knew, put your bat behind the crease, stay in your crease.
ABO: Obviously, right.
PRIME MINISTER: It's not hard.
ABO: Poms, work it out.
STEFANOVIC: I had the Sisters of Mercy and let me tell you they showed us no mercy.
PRIME MINISTER: Jonny Bairstow knew when he tried to run out Marnus Labuschagne just a couple of days earlier.
ABO: Exactly, and he stuffed up, right? He's only got himself to blame.
PRIME MINISTER: Yeah, harden up.