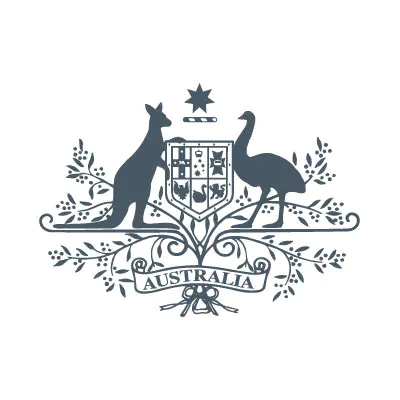 Television Interview – Today | Prime Minister of Australia
KARL STEFANOVIC, HOST: Good morning to you. What a rock star. Is he your new boss?
ANTHONY ALBANESE, PRIME MINISTER: It was a pretty extraordinary welcome last night. The Boss, Bruce Springsteen, of course, I've seen him play there. The difference is, I guess, that people were there chanting for Narendra Modi 12 hours in advance of the gig last night. It was a very warm welcome. The energy in the room was quite extraordinary. It was a great thing for Australia to welcome Narendra Modi. India and Australia have a close relationship. We're both Indian Ocean countries. Of course, India's going to grow to be the third largest economy in the world. It's already the most populous country. We've seen over the recent decade in particular, a lifting of so many hundreds of millions, of people getting access to energy for the first time, seeing them benefit from the enormous economic growth. It is an economic miracle, what has happened in India over recent times. That's a very good thing.
SARAH ABO, HOST: This is the thing, we do have those strong ties that exist with India. Mr Modi says he wants to take our relationship to the next level. What exactly does that mean?
PRIME MINISTER: Later this year we'll conclude an upgrade of our economic partnership. Today we will be talking about the way we can co-operate in green hydrogen. Last night I announced we're setting up an Australia-India Institute, basically, to improve those relationships, those people-to-people links in Parramatta. When I was in India in March we announced the opening of the first ever overseas university, Deakin University, being established in Gujarat. Wollongong University will be established there soon after. There's enormous opportunities. We know hundreds of thousands of Indian students have been able to access education here in Australia. That's good for them but it's also good for Australia as well because it brings economic activity here. The Indian diaspora here is growing over coming years to around about a million people. That is such an important thing. Later this year will be Operation Malabar, our security relationship and defence ties, will happen right here in Sydney later this year.
STEFANOVIC: There are a couple of sticking points, PM. Obviously India is snapping up more and more coal from Russia. They've gone a little soft on Russia, wouldn't you agree?
PRIME MINISTER: India has been a part of calling for – as we did just on the weekend at the G7 extended meeting that took place in Japan and the Quad Leaders Meeting – we continue to call for peace and security in the region and throughout the world. India has a right to determine its own foreign policy. But the relationship between our two nations has never been stronger. It is the world's largest democracy. Through bodies like the Quad, we're increasing that cooperation across defence, economy, society, culture. It is such an important relationship for Australia going forward.
ABO: China isn't happy with G7 nations, claiming they've collaborated to smear and attack Beijing. Realistically could we rely on India if there's a dust up?
PRIME MINISTER: India and China have a fraught relationship. There have been skirmishes on the border and issues between them. We make no apologies for gathering at the G7. It was a gathering of the world's largest democracies. It was a very positive meeting. We want peace, security and stability in the region, including with China. It's one of the things that my government has been working on, just improving our relations with the world. We live in a globalised world. We are an island continent, but we're not an island that can remain unaffected by world events. Just as the Russian invasion of Ukraine, that illegal act and attack on nation sovereignty, has had a massive impact on global inflation on global energy prices. We're not immune, which is why we need to be engaged in the world. Why we need to promote secure relations and while we need to build friendships with nations like India.
STEFANOVIC: It's a good thing. I must apologise to you PM, in the last hour whilst discussing Indian alternative medicines with Penny Wong I did promote her. Just a little..
ABO: We thought we should let you know
STEFANOVIC: [EARLIER] Thank you Prime Minister we appreciate it.
ABO: [EARLIER] Prime Minister? You just elevated her
STEFANOVIC: [EARLIER] Yeah I'm elevating her. We all know what is going to happen. I'm just ready.
PRIME MINISTER: Penny Wong is a rock star. I'm happy for her to be promoted at any time.
STEFANOVIC: That's good. Alright, I was going to ask her about Bollywood films. What's your favourite? Did you get that?
ABO: This is to clinch the job, PM.
STEFANOVIC: What is your favourite Bollywood film?
PRIME MINISTER: Brett Lee, I was talking to him last week, I was hoping he'd be here for the Prime Minister Modi visit. He's over in India. He talks himself up big time in Bollywood. He's not only a great cricketer but he tells me that 'unIndian' is the best Bollywood movie that's ever been made. It happens to be the one that he debuted on.
STEFANOVIC: We'll have a look. PM, we have a little sample of it here. Let's just show Australia.
ABO: Maybe, PM, Brett Lee can recruit you for the next film clip he shoots.
STEFANOVIC: It's shocking.
PRIME MINISTER: I don't think anyone wants to see me in a Bollywood movie
STEFANOVIC: Thanks PM. Well done on the Indian Prime Minister's visit. It's a terrific thing for the country. Good on you, thank you so much for your time.
PRIME MINISTER: I'm looking forward to today very much. It will be a really important meeting and we'll have some really positive things to come out of it, building on that relationship in areas like green hydrogen. It's such an opportunity for Australia.
STEFANOVIC: Wish we could have turned the weather on. Thank you so much