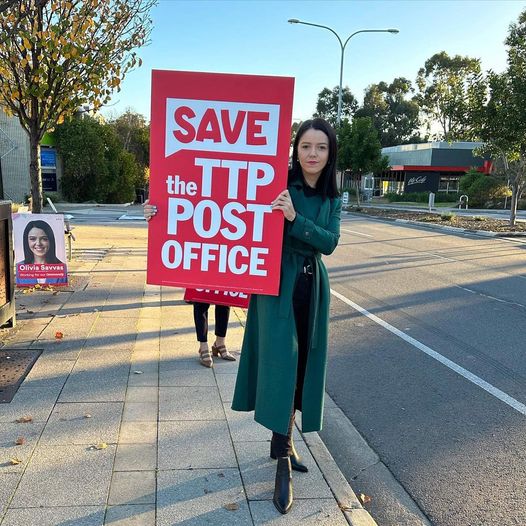 Message from Olivia Savvas MP:
Two months ago I wrote to Australia Post asking them to reconsider closing the TTP outlet on Saturdays.
They ignored my letter.
Instead, they've now let me know the outlet is
closing altogether.
We're calling on Australia Post to reconsider closing our local Post Office – for TTP workers, those using the oBahn, and everyone relying on this fundamental service.
We fought against the closure of Service SA.
We fought against paid parking at the Plaza.
We're fighting against the closure of the TTP Post Office.
Join the fight by signing our petition: https://changesa.org.au/save-ttp-post-office