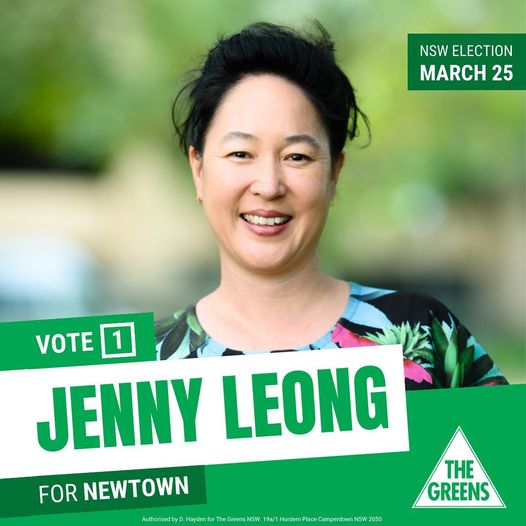 Jenny Leong is our Greens Member for Newtown!
Jenny was first elected to Parliament in 2015 – turning our seat of Newtown Green right from the very start.
Jenny is a passionate activist, campaigner, feminist and equality advocate who has worked to defend the rights of workers, renters, and marginalised communities including the migrant and LGBTIQA+ community. She is our NSW Greens spokesperson for housing and homelessness.
As the cost-of-living crisis worsens and renters line up around the block for increasingly more competitive rental inspections, wait lists for public housing are still 10-15 years long in the Inner West. And it's not much better across the state.
Jenny recognises that NSW desperately needs a rent freeze and a real plan to tackle the housing crisis. We need to tax mega-mansions and invest the money into public housing instead of selling it off to private development.
In Parliament, Jenny and the Greens will end make sure there's a ban on unfair evictions, give renters more rights and stop dodgy deals for property developers. Together, we'll push for a fairer housing system for all.
Prior to entering Parliament Jenny worked for Amnesty International as a crisis response coordinator and campaigner in London, Hong Kong, and Sydney. She oversaw the organisation's response to the Middle East and North Africa uprising and worked to protect freedom of expression in the lead up to the 2010 Burma elections.