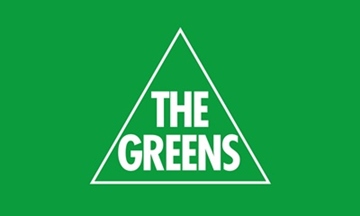 We stand with our friends in the Kurdish community and with all women who are persecuted around the world.
Join us tomorrow 1pm at Sydney Town Hall to protest the killing of Jina Mahasa Amini by Iranian Morality Police.
**Media release from the Democratic Kurdish Community Centre:
Rally to protest the killing of Jina Mahsa Amini**
The Kurdish community will be holding a rally to protest the killing of Mahsa Amini, the 22-year-old Kurdish woman by Iranian "morality police", on Sunday September 25, from 2-4pm at Sydney Town Hall.
Gulê Rose, co-chair of the Federation of Democratic Kurdish Society (Australia) explains:
"They picked on Mahsa not only because of the way she wore her hijab but also because she was Kurdish. The Iranian authorities knew she was from an activist Kurdish family so they targeted her for arrest and brutally tortured her.
"Kurds are rising up all around Kurdistan and internationally and raising the slogan 'Jin, Jiyan, Azadi!' which means 'Women, Life, Freedom!'.
"The Iranian regime, like the other tyrannical regimes in power in Turkey, Syria and Iraq, are all afraid of women who demand freedom.
"In all four parts of Kurdistan, occupied by these regimes, Kurdish women have put up a great resistance to patriarchy. No one can stop Kurdish women's desire for freedom."
Speakers include:
– Sydney Kurdish Youth Association Co-Chair: Zeynep Korkmaz
– Federation on Democratic Kurdish Society co chair: Gule Rose
– Greens Inner West Councillor: Kobi Shetty
– Peter Murphy Australian Supporters of Democracy in Iran/ member for Sydney Peace and Justice.
_____
For more information contact:
[email protected]
---
The content above from the originating party/author(s) may be of a point-in-time nature and edited for style and length. The views and opinions expressed are those of the original author(s). View original.
AusPol.co Disclaimer