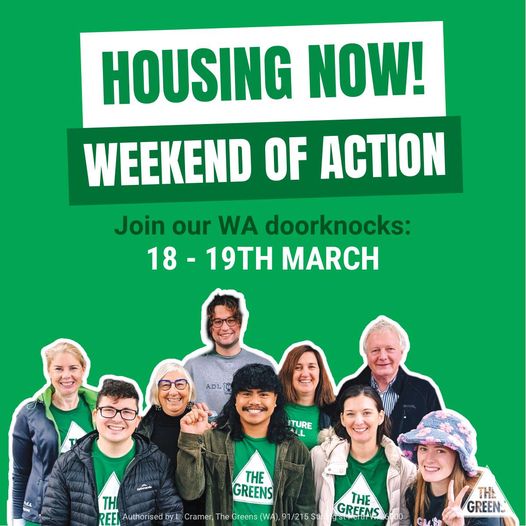 Join us this weekend as we ramp up pressure on Labor's housing bill with a weekend of action!
Federal Labor's housing Bill will make the housing crisis worse, cut funding to housing every year, does nothing for
renters, and will see the shortage of social and affordable housing grow. We need to act now to pressure the government to come to the table.
This weekend we will be out in our communities having thousands of conversations across the country about how the housing crisis is impacting people's lives and what we can do about it, together. We'd love you to be a part of it!
Will you join us to speak with our community and bring pressure to bear on Labor for real action on the housing crisis?
Join us here >>> https://linktr.ee/greenswa